Far Cry 3's Deluxe Bundle contains all the game's pre-order DLC for £7.99
Adds six missions, four predators and four weapons.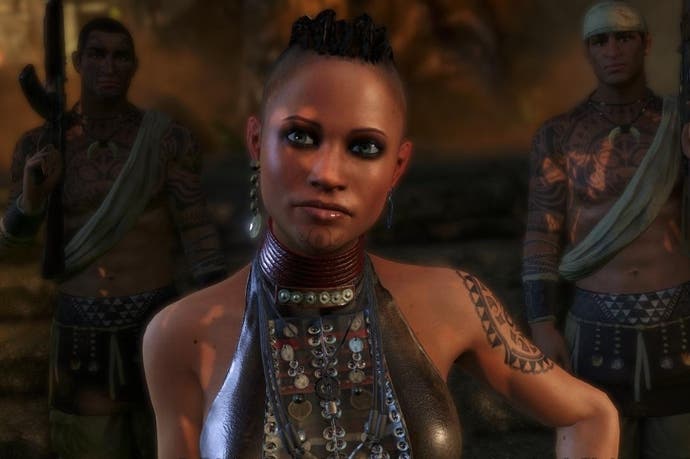 All of Far Cry 3's pre-order DLC has been released today as part of the Deluxe Bundle priced at £7.99 / $9.99 / 800 Microsoft Points.
It contains all the content from the UK and Best Buy-exclusive pre-order bonus, the Lost Expeditions Pack, as well as the Gamestop-exclusive Monkey Business Pack, and the Warrior and Predator packs that were ascribed to pre-orders at Amazon and Walmart respectively. Conversely, all of the content was available in the more expensive UK-specific Insanity Pack.
Altogether, the Deluxe Bundle contains the following:
Six new single-player missions
Four new animals (mountain lion, thylacine, white tiger and red vulture)
One new quest-giver, the monkey-obsessed Hurk
Two new single-player weapons (Tribal Knife and Hunter's M700 Predator Rifle)
Two new multiplayer weapons (Type-10 Flare, Shotgun and Predator Bow)
Two new end-of-match movies.
See the new content in action in the Deluxe Bundle trailer below.