Family Gamer talks to the makers of That Dragon, Cancer
Also from Gamer Network: F1 2013 dev chat and The Bureau opening.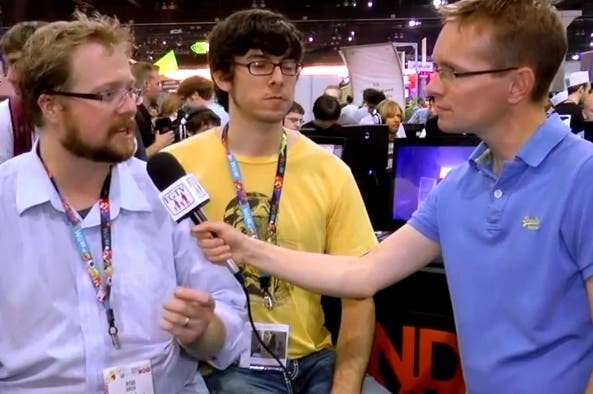 Those of you who follow us on YouTube may have noticed that the Gamer Network family of video channels has grown over the past few months. You know about those swashbuckling hipsters at Outside Xbox, of course, but there's other stuff going on too. Since it's a quiet Sunday afternoon, we thought we would showcase a little of their work.
Family Gamer TV, run by Andy Robertson, focuses on video game guidance from real families, children and parents. This week Andy took a look at That Dragon, Cancer. "It's a little game taking on a monster of a topic and revolves around creator Ryan Green's son Joel, a four-year-old currently fighting his third year of terminal cancer. We had exclusive access to family and gameplay footage to offer this glimpse into the strangely hopeful space the game inhabits."
Veni Vidi Vici, better known as Team VVV, aims to bridge the gap between automotive gaming, simulation, lifestyle and real motor racing. This week, Alan Boiston towered over the developers of F1 2013 and grilled them about the new game's Classic Edition, mid-race saves and other refinements.
Finally, you all know VG247, where Sam Clay this week posted a video preview of the opening of The Bureau: XCOM Declassified. "The Bureau tells the origin story of XCOM and in this gameplay reveal you'll get to see just how it starts," he explains. The origin of the origin, then. "Of course you can definitely expect alien activity, guns being shot and some tactical XCOM battle focus to keep your XCOM tastebuds aligned." Solid copy.
And of course don't forget to check out what we've been doing on YouTube, including Ian being rubbish at Payday 2 and Ian being slightly better at Payday 2.