Fallout: New Vegas dev announces South Park RPG
Potty-mouthed adventure on PS3, Xbox 360 next year.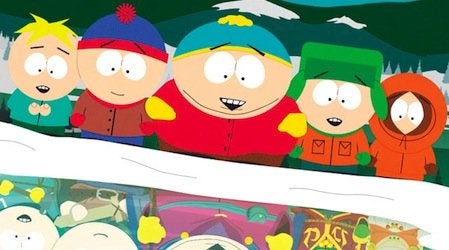 Fallout: New Vegas developer Obsidian is working on a South Park RPG for PlayStation 3 and Xbox 360.
As revealed by GameInformer, franchise creators Trey Parker and Matt Stone are writing the script and overseeing development, with THQ publishing.
Plot details are scarce, but apparently you'll be playing as the new kid in town, charged with making friends and protecting South Park from as-yet-undefined threats.
It's due out some time in 2012. No screens or video yet, but take a look at the GameInformer cover below for some concept art.
Obsidian has a reasonably sturdy CV, which also includes solid Square Enix action RPG Dungeon Siege 3, Alpha Protocol and Neverwinter Nights 2.