Fallout MMO rights revert to Bethesda
Interplay nets $2 million pay off.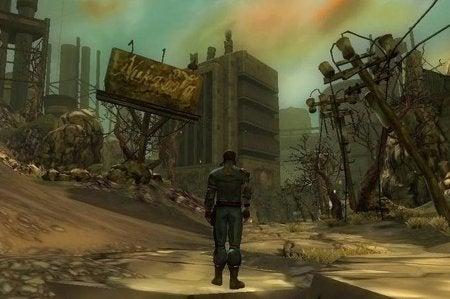 The long-running legal tussle between Bethesda and Interplay over rights to a proposed Fallout MMO has seemingly come to its conclusion.
All intellectual property rights to the Fallout name now lie with Bethesda, with Interplay's license to make a Fallout MMO null and void, effective immediately.
Bethesda parent company ZeniMax has agreed to pay Interplay $2 million dollars as part of the settlement, with each party agreeing to cover its own legal costs.
Interplay - who created the Fallout brand back in 1997 before selling it to Bethesda in 2004 - will be allowed to sell the original Fallout Tactics, Fallout and Fallout 2 PC games until December 2013. All rights to market those titles then become the sole property of Bethesda.
A separate suit lodged by ZeniMax against Masthead - the purported developer of Interplay's MMO - has also been tied up. Masthead has acknowledged that it has no right to use any Fallout IP and has agreed not to do so in the future.
No payments were made by either party in this settlement.
"While we strongly believe in the merits of our suits, we are pleased to avoid the distraction and expense of litigation while completely resolving all claims to the Fallout IP," commented ZeniMax CEO Robert Altman.
"Fallout is an important property of ZeniMax and we are now able to develop future Fallout titles for our fans without third party involvement or the overhang of others' legal claims."
The whole sorry affair started back in 2007, when Bethesda conditionally licensed Interplay certain trademark rights to make a Fallout MMO, provided Interplay secured $30 million in financing and commenced full scale development April 2009.
Bethesda argued that Interplay had failed to meet these conditions but had nevertheless refused to relinquish the license. Bethesda duly begun legal proceedings.