Fall Guys shows off Season 2 features and gameplay
After Big Yeetus, Thicc Bonkus.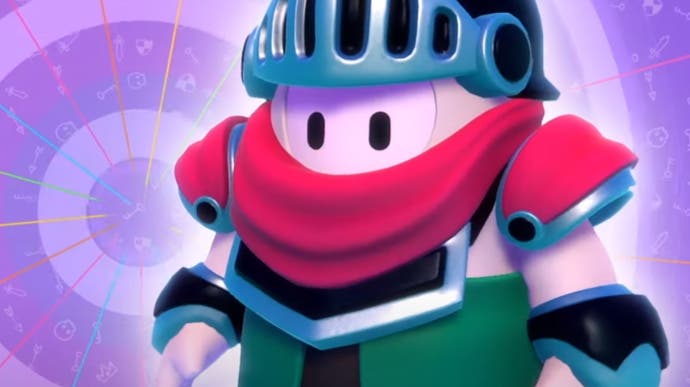 Fall Guys serves up its second season on Thursday, and we've now got a good look at how the bean battle royale will evolve.
This season will have a medieval theme, so expect knights, dragons, drawbridges and siege ramps.
IGN revealed the new Knight Fever level last night, which is designed as an episode-opening level for which 75 per cent of players will qualify. It looks tough - and is designed to be. Developer Mediatonic has described it as a "skill check" for players who were breezing through levels by the end of season one.
And after the introduction of its Big Yeetus hammer at the tail end of season one, a spiked roller named Thicc Bonkus will be the new target of your frustration:
I'm very pleased to announce the latest character in the Fall Guys Cinematic Universe...

T H I C C B O N K U S

Coming to Fall Guys Season 2 on October 8th

Reply with THICC BONKUS if your bean is ready 👀 pic.twitter.com/bs8y2tc1AV

— Fall Guys (@FallGuysGame) October 5, 2020
Another change headed to the game is the fan-requested ability to randomise your costume and other character cosmetics: