F2P RTS AirMech Arena coming to Xbox 360
Dota meets mechs.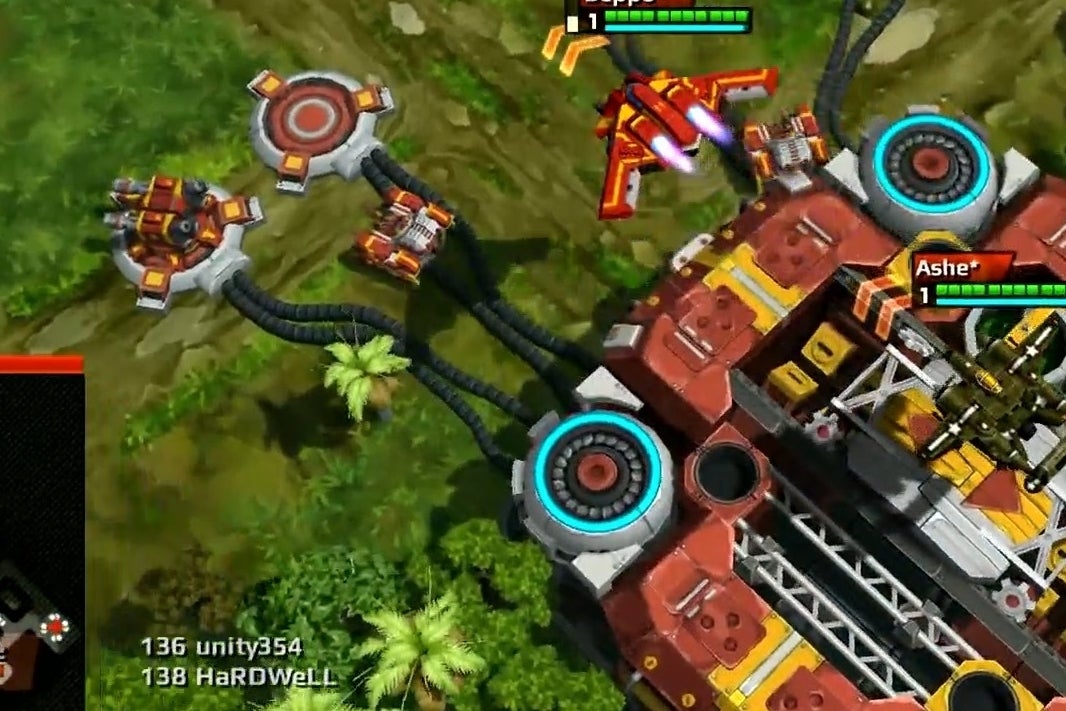 Free-to-play real-time strategy game AirMech Arena launches on Xbox 360 in the summer.
The game has been picked up by Ubisoft and will be available to download from Xbox Live.
AirMech, developed by Carbon Games, is a fast-paced Dota-style game with mechs. It launched on PC in 2012.
"As an indie developer, AirMech has been our passion for the past several years, and we are thrilled to partner with Ubisoft to bring the game to console," said Carbon Games' James Green.
"AirMech Arena was created from the ground up to be the ultimate RTS experience with a gamepad. The fast-paced action and depth of strategy brings console gamers a new experience we are confident they will enjoy."
The game includes single-player, multiplayer co-op and multiplayer competitive modes for teams of two to three players. Expect more AirMechs, units, maps and events after the game is released.