AirMech Arena is coming to PS4 and Xbox One this spring
Free-to-play strategy/action hybrid makes its PlayStation debut.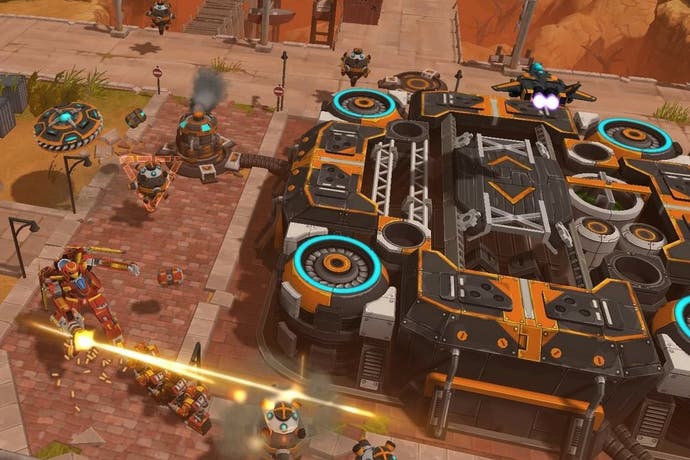 RTS/action hybrid AirMech Arena is coming to Xbox One and PS4 this spring as a free-to-play game, publisher Ubisoft has announced.
Developed by several ex-Fat Princess devs at Carbon Games in Seattle, AirMech came to Xbox 360 last summer after launching on Steam Early Access in November 2012. This will be AirMech's first time on a PlayStation platform.
AirMech Arena supports single-player, up to four-player co-op and 3 vs 3 competitive modes.
Players directly control one of nine available "AirMechs" that can transform between an aircraft and a stomping mech. Furthermore, they can build armies of over 60 units.