Nintendo reports extraordinary sales, profit up 200%
Switch passes NES, as Animal Crossing hits 26m sold.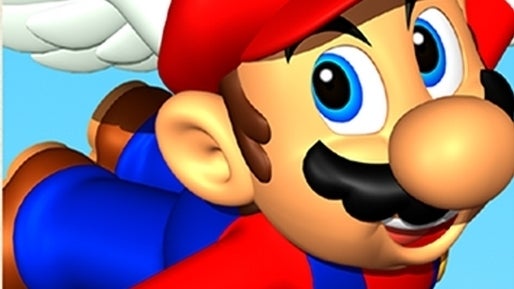 Nintendo has recorded huge profits for 2020 and raised its financial forecasts for the year as it sold millions more Switch consoles, and tens of millions more copies of both new and evergreen games.
Super Mario 3D All-Stars has shifted 5.21m copies in just 12 days (Nintendo's sales data only runs up to 30th September) - a total number perhaps boosted by Nintendo's bizarre decision to remove it from sale at the end of March.
Animal Crossing: New Horizons is now on an incredible 26m sales since launch in March - double the sales of predecessor New Leaf. Its enormous sales place it just behind the Switch's top-selling game and long-time evergreen seller Mario Kart 8 Deluxe, which is now on 29m.
Pokémon Sword and Shield sales have grown to 19.2m combined units, which makes it the best-selling pair of Pokémon games since the legendary Gold and Silver back in 1999.
Home exercise game Ring Fit Adventure has sold another 3.1m copies over the past six months, accelerating from its launch sales to 5.8m copies sold overall since its arrival last year.
15 of Nintendo's own games sold at least a million additional copies since the beginning of the financial year in April, including Switch stalwarts such as Breath of the Wild and Smash Bros. Ultimate, which added another 2.3m copies apiece.
Switch sales for the past six months were up 80 per cent on the same period last year, while game sales were up 71 per cent. 12.5m Switch consoles were sold, alongside a cool 100m Switch games.
Nintendo Switch is now on 68.3m consoles sold total, which means it has overtaken the NES to become the second-biggest seller in terms of Nintendo's own home consoles (calling Switch a home console is Nintendo's own definition), behind only the Wii.
All of this translates into some rosy-looking financial returns for Nintendo, with half-year sales up 73 per cent to $7.4bn and an incredible 209 per cent year-on-year rise in operating profit to $2.8bn.
Nintendo does not go into detail on why it's had such a stellar year, though the launch of breakout success Animal Crossing: New Horizons is likely indicative of the general picture. In 2020, people are flocking to Nintendo - and on Switch, the company's own brands in particular - as we all spend more time at home and in need of entertainment.