Excellent Souls-inspired side-scroller Salt and Sanctuary is finally coming to Xbox One
Out next month.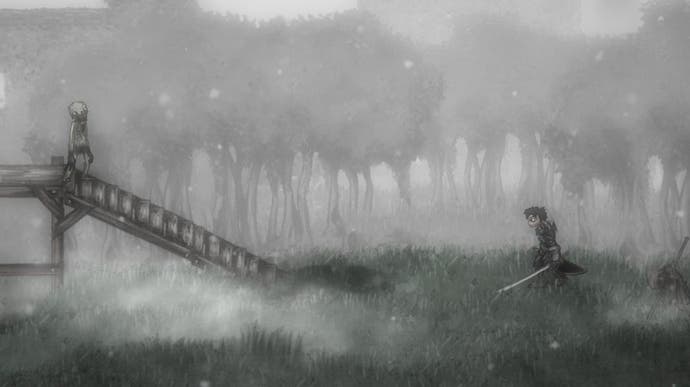 Developer Ska Studios has revealed that its wonderful Dark Souls-inspired 2D action-adventure Salt and Sanctuary is finally making its way to Xbox One on February 6th.
Salt and Sanctuary has, it's fair to say, taken its time arriving on Microsoft's platform. It first released for PS4 and PC in 2016, arrived on PlayStation Vita a year later, then made its way to Nintendo's Switch last year.
Despite having dawdled on its way to Xbox One, Salt and Sanctuary is still well worth checking out if you haven't done so already. Although the term "Souls-like" gets bandied around all too often, it's undoubtedly fitting here; the game's about as explicit an attempt to translate From's masterful action template into 2D as you could ask for, and it's mostly a resounding success.
Salt and Sanctuary begins as our hero, the Saltborn, is cast upon the shores of a sprawling, ruinous (and exceptionally gloomy) kingdom. And the exploratory action that follows does a fine imitation of Dark Souls' brooding, enigmatic atmosphere, its intricate, labyrinthine level design, rich RPG systems, and satisfyingly rhythmic combat.
Despite its obvious debt to Dark Souls though, Salt and Sanctuary is an extremely well-designed experience in its own right - and it's strong enough, and distinct enough, to avoid feeling derivative. It's a surprisingly generous game too, with a lengthy main campaign that can be played solo or through local co-op, a New Game+ mode, and various extra challenges, including a permadeath mode, that dramatically shake up how the campaign is played.
Salt and Sanctuary will be available digitally when it comes to Xbox One on February 6th, and costs $17.99 USD (around £14).