Everything announced in today's Pokémon Presents livestream
Café Mix! Megas in Go! And a bigger reveal next week...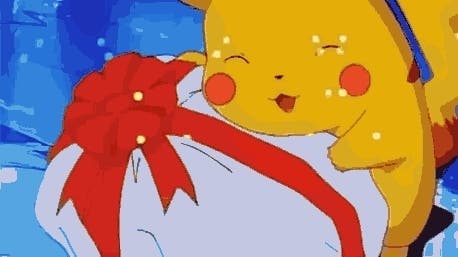 Today's busy Pokémon Presents livestream had a flurry of announcements, most notably the return of Pokémon Snap after a 20-year hiatus.
New Pokémon Snap, as it's called, is in the works for Nintendo Switch and will offer familiar gameplay with lots of recent Pokémon species. More on that here.
On a completely different note, Pokémon Smile is a newly-announced smartphone app to encourage kids to brush their teeth. Open wide for more here.
Pokémon Café Mix is another new announcement. It's a free-to-play puzzle game coming soon to Switch and smartphones where you match Pokémon icons to run your cafe business. Level up to gain new staff Pokémon for your cafe with new abilities, and to decorate it further. Here's a look at it in action:
Pokémon Go will get mega evolutions this year - a long-awaited addition to the game for fans. Will they be treated as standard evolutions, separate creatures, or temporary form changes? Today's teaser did not give much away.
Other Pokémon Go news included confirmation that Mythical creature Victini will arrive in-game in 2020, and that Galarian Farfetch'd and various avatar items were now live to celebrate the arrival of the first Pokémon Sword and Shield expansion on Switch.
Perhaps the biggest surprise, though, was mention of The Pokémon Company's next "big project" - which is due to be unveiled as soon as next week. Another livestream will be held on Wednesday, June 24th with the details on that.
Here's the full Pokémon Presents broadcast to re-watch start to finish: