Every Rezzed attendee to receive Dota 2 beta key!
All existing and future ticket holders get access to Valve's action RTS.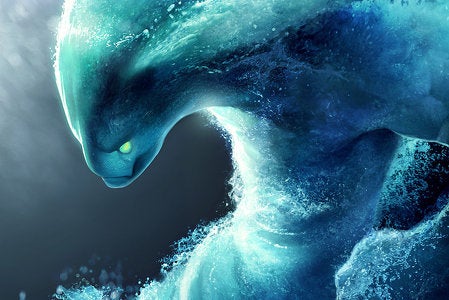 Hello everyone! As you've probably noticed from the massive banner on the homepage and bombardment of announcements lately, we're doing a new event in Brighton next month on Friday 6th and Saturday 7th July called Rezzed: The PC and Indie Games Show.
Obviously we already do the mighty Eurogamer Expo each year, but Rezzed is a new adventure for us and we really want to thank those of you who have supported it. With that in mind, we've teamed up with our friends at Valve to give out a free Dota 2 beta key to every single person who buys a ticket.
Yep, Dota 2 keys will be distributed to everyone who comes to Rezzed. When you check in on the day, our entry system will make a note and you'll be sent a key a few days after the show. If you've bought multiple tickets for friends and relatives, then you'll receive one key for every ticket, which will be handy since Dota 2 is best played with friends.
We want to say a massive thank-you to Valve for the keys, of course, and thank you to all of you for helping to make Rezzed great. We'll see you on 6th and 7th July.
For a full rundown of playable games (Borderlands 2! Far Cry 3! Etc!) and developer sessions (Randy Pitchford! Paul Wedgwood! Introversion! Etc!), or to pick up a ticket, check out Rezzed.com.