Revised European Diablo 3 Real-Money Auction House release date
Have you been saving?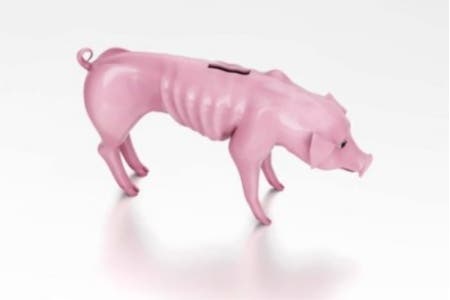 The delayed European Diablo 3 Real-Money Auction House will finally arrive this Friday, 15th June, Eurogamer can confirm.
An in-game notification announced the date - the same notification that promised a 13th June release until a few days ago.
The RMAH has already arrived in North America.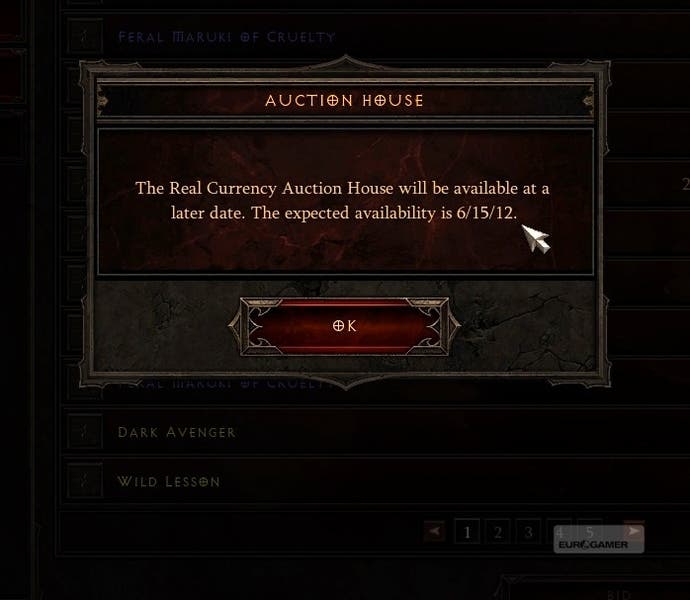 The Real-Money Auction House lets you spend your pounds and pennies on in-game Diablo 3 goodies. You can do this via an authorised payment method, or by using the Battle.net Balance.
You can also use money earned in game to buy things from the Auction House. The choice is yours.
The Real-Money Auction House has raised eyebrows ever since it was announced. Blizzard rationalised the RMAH as a way of legalising and controlling a black market that would spring up around the game anyway. But it's also a way for Blizzard to generate additional revenue from the game.
Consider the numbers involved - 6.3 million people playing Diablo 3 in its first week on sale - and the money-making potential is lucrative indeed.
But with real money's arrival comes an added responsibility to crack down on any bugs, cheats or hacks that could exploit the economy. We've seen the first inklings of this with Blizzard threatening permanent game bans, and with Blizzard taking the Asian Diablo 3 servers offline to fix an item duplication exploit. But is Blizzard going far enough?