We discuss the surprising Pokémon Let's Go and Pokémon Go's best year yet
Pikachuing the fat in the latest Eurogamer Podcast.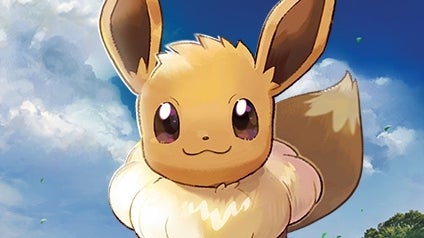 It's an exciting week if you play Pokémon, with the arrival of the first fully-fledged game on Nintendo Switch, Pokémon Let's Go, and a series of new updates topping off a very strong year for Pokémon Go.
We gathered Eurogamer's most obsessive fans (Matthew Reynolds, Tom Phillips and Emma Kent) to discuss Chris Tapsell's Pokémon Let's Go review - a game he enjoyed far more than originally expected - share some of our Pokémon Go stories and experiences, and ponder where we think Pokémon is, well, going.
We also share our collective horror at the first look at next year's Detective Pikachu movie. It's certainly an interesting time to be a Pokémon fan!
You can listen to the episode here:
Want more? New Eurogamer Podcast episodes release every other Thursday, and if you subscribe to one of the following services, you'll get them automatically:
If you've missed out on recent Eurogamer Podcast episodes, we've covered Red Dead Redemption 2, Black Ops 4, Life is Strange 2, the Shenmue remaster, how EGX gets made and writer Chris Tapsell's appearance in Football Manager.
More chat from the Eurogamer team in a fortnight!