Eurogamer.net Podcast #81
Halo 4! And maybe some more Deus Ex.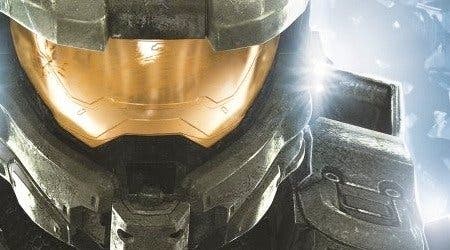 Four men lock themselves in a room and talk about games; sound like an ideal way to while away an hour? Then you're quite welcome to the 81st episode of the Eurogamer.net podcast. You can almost smell the excitement.
With Tom's B & C rustling up some formidable excuses to be elsewhere, it's up to irregular host Martin Robinson (that's me - hello!) to wrangle together some of the staff and let them know when it's okay to leave the room again.
Newshound Wesley Yin-Poole gets all excited about the prospect of Halo 4 while Martin (hello!) gets iambic pentameter mixed up with trochaic heptameter (sorry!).
Gamesindustry.biz's Dan Pearson and Matt Handrahan, meanwhile, display utter contempt for the pair and wait for the conversation to turn to piecharts and business models, so in order to keep them happy the talk turns to Steam and EA's Origin.
And then in an acknowledgement that there hasn't been quite enough Deus Ex coverage on the site of late, we all chip in on how bloody marvelous Human Revolution is. Is there likely to be a better fridge moving simulation this year?
Background reading!
Halo 4, 5, 6 the "Reclaimer Trilogy"
Steam vs. Origin - Is Competition Good for Gamers?
Deus Ex Human Revolution Review
The Eurogamer.net podcast goes out every Tuesday at 5pm, apart from when Tom C goes missing and we can't figure out where the record button is.