Eurogamer.net Podcast #101: Mass Effect 3! Vita! Pancakes!
Batter than Halo?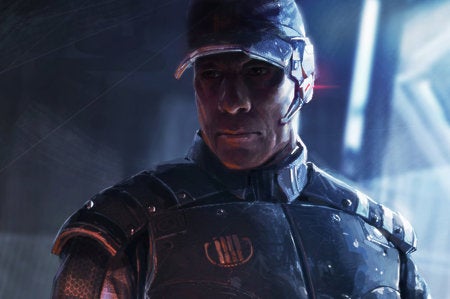 That's right, we didn't stop at Podcast #100! This week a triumvate of Toms try to match last week's Ellie-filled centenary - that's Tom Bramwell, Tom Phillips and Tom Champion to you and me.
We even filmed it again. Check out our beards.
This week we chat about Mass Effect 3, or more specifically its demo, which Tom Phillips loves and tries his best not spoil in any way. What's new? What does it tell us about the full game? And has Shepard improved his chat-up lines? Granular details within.
We also delve into some discussion about the new Mass Effect 3 multiplayer, which draws suspicious noises and shifty looks from Tom Bramwell, although Phillips is again bouncingly enthusiastic.
Tom Champion tries to bamboozle the others with your Mass Effect 3 and PlayStation Vita questions, which they mostly try not to ignore, before Bramwell imparts more Vita wisdom ahead of its impending launch at midnight tonight.
We then conclude with a light battering of pancake discussion. How do you eat yours?
The delectable Eurogamer.net Podcast goes live every week, more or less, at 5pm on a day that is often Tuesday. And usually has less Toms. Sorry about that.