Escape Plan gets new direct controls
Director's Cut DLC out now, too.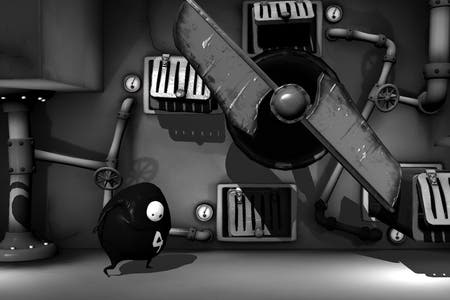 Stylish monochromatic puzzler Escape Plan received relatively good reviews when it came out as a Vita launch title, but the common bugbear that turned a lot of people off was the gimmicky touchscreen controls. This is no longer an issue with the new 1.04 patch released today that allows players direct control of their character with the d-pad and buttons.
Evidently you start a character's march with the D-pad, then tap a button to make them stop. It sounds much easier than all the swiping and poking it took to maneuver your avatar around before.
The patch also adds the new Timeless and Lost Clause costumes for Lil and Laarg.
Additionally, the new Director's Cut DLC is available. It includes 21 stages and another two unlockable outfits that require completing the Director's Cut levels. It's priced at £3.99 / €4.99 / $4.99.
Our Christian Donlan kind of liked Escape Plan when it came out. He gave it a 6/10, but noted "a slight lag to the controls holds it back," so hopefully it's now better than the version he reviewed back in April.