Escape from Monkey Island now available via GOG
Big whoop.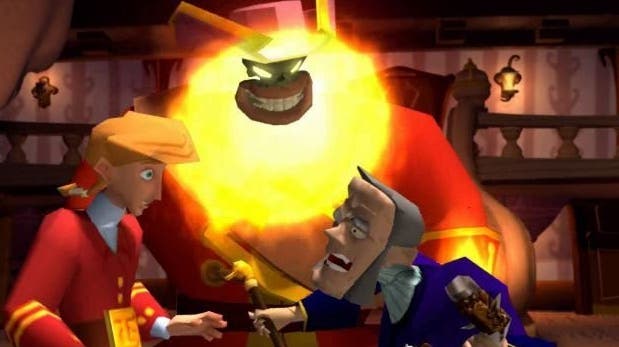 Escape from Monkey Island, the fourth chapter in LucasArts' beloved adventure game series, is now available on GOG.
The last entry in the series directly developed by LucasArts, Escape is also widely regarded as the weakest in the series - although enjoyable overall.
As Guybrush Threepwood, aspiring mighty pirate, you are once again tasked with exploring the Caribbean, solving puzzles and defeating demon pirate LeChuck - who this time is in league with an Australian property developer.
There's a long sequence where you must learn karate-style Monkey Kombat which takes far too long, and the series' debut in 3D takes a little getting used to. Otherwise, much of the wit and deliberately anachronistic parodying of the original trilogy remains intact.
Escape from Monkey Island costs £7.09 on GOG. The previous three Monkey Island games are currently going cheap, too.