The real-life racing backstory to Eurogamer editor Martin Robinson
It's rather racy.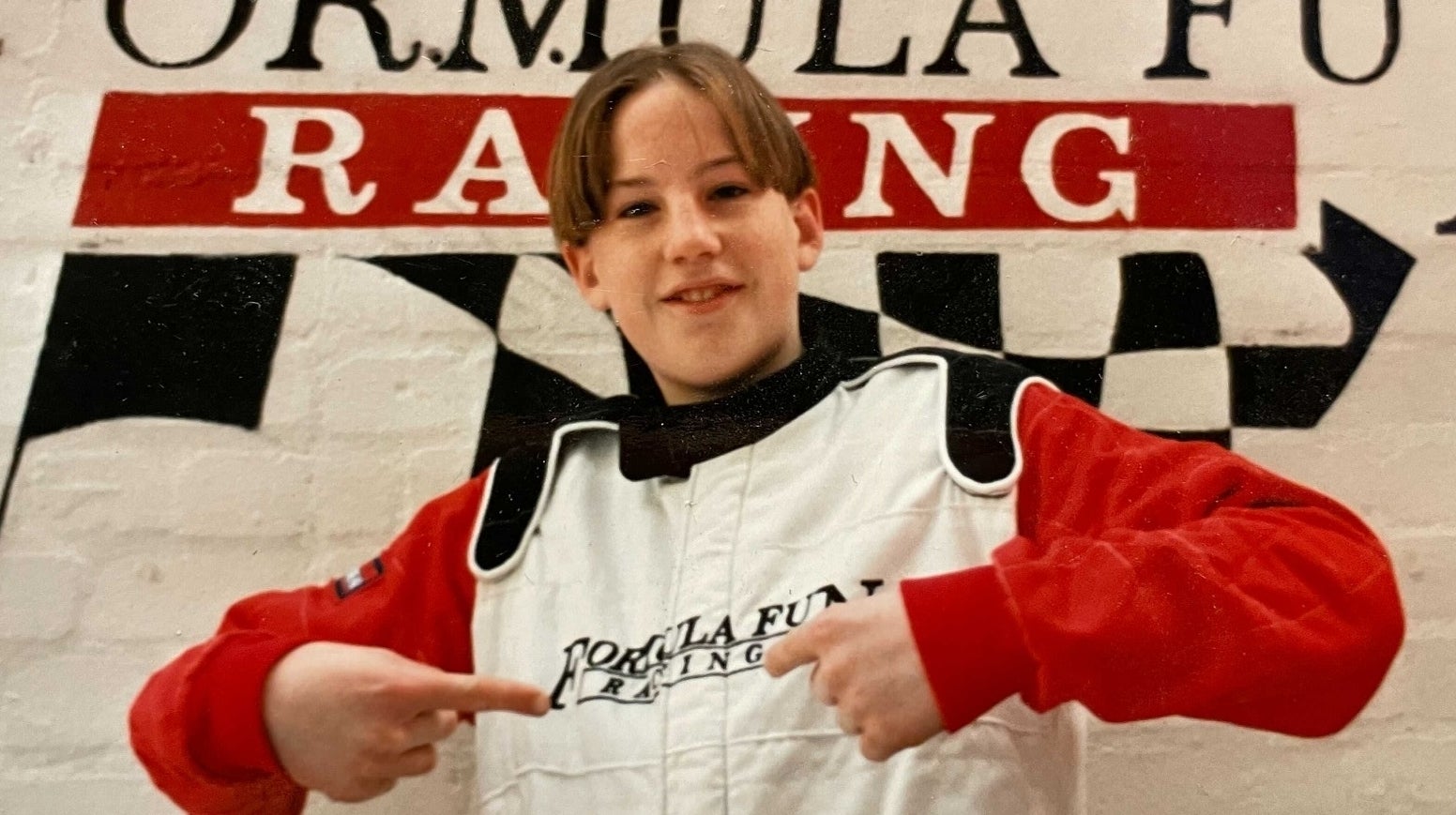 I spy with my little eye, someone beginning with M. You know him, you've read his work. He likes racing games. Warmer. His surname begins with R. Warmer. He's a writer here. Have you got it?
One thing the Eurogamer Podcast was really good at in the past was giving our writers a way to show themselves outside of the pieces they write for the site. I think this provided an opportunity for you to get to know us, beyond the words, as people. And I didn't want to lose that with the new incarnation of the Podcast, because it's nice to show you who we are and there aren't many opportunities for it.
That's why I want to steadily pull in members of the Eurogamer team and talk to them the same way I would any of my guests, and have them share their lives and experiences and build a picture of who they are. My guinea pig for the first of these is someone who has been - and will continue to be - front and centre of Eurogamer for years: deputy editor Martin Robinson [Update: Martin is now Eurogamer's Editor-in-Chief]. He celebrated his 10th anniversary here earlier this year, and we love him for his reliably contrary views and unrelenting passion for racing games.
Actually, it's that passion for racing I really dig into in this episode, because it's a theme which has run right through his life, from his formative years racing karts with his father, through to taking his daughter to race events now. There was even once a rivalry with none other than Lewis Hamilton! Martin's is a very warm tale. I hope you enjoy it.
This is Episode 3 of The New Eurogamer Podcast [since renamed One-to-one], and you can watch it here or listen to it here, or you can find it on pretty much any podcast platform you can think of (and please let me know if you can't find it somewhere).
Here are some handy links:
Episode 4 of The New Eurogamer Podcast, which talks to one of the key figures in the games accessibility movement, Vivek Gohil, has just gone live for Eurogamer supporters. They - potentially you - get the show two weeks early because without them we wouldn't have been able to justify bringing the Eurogamer Podcast back. If you want to consider becoming a supporter, check the supporter area of our site. And thank you.
Finally, if you'd like to talk about The New Eurogamer Podcast, that's great, because so do I! You can find me in the comments below or in the the Eurogamer Discord, in the Podcast room.