Epic buys Bulletstorm/Gears of War: Judgment dev People Can Fly
But transition leads to three high-profile departures.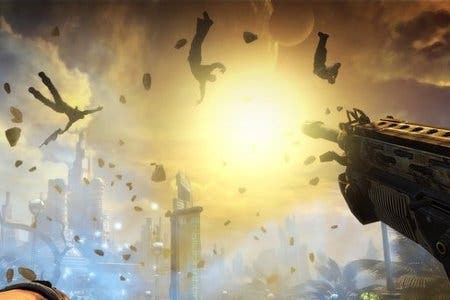 Powerhouse developer Epic Games has bought the remaining (minority) stake in Polish Bulletstorm and Gears of War: Judgment developer People Can Fly.
But the deal has produced unfortunate collateral damage: the departure of creative director and founder Adrian Chmielarz.
Lead artist Andrzej Poznanski and principal artist Michal Kosieradzki have also left.
There could, however, be a silver lining - whatever Chmielarz has planned may have something to do with Epic.
"We will be helping (Chmielarz) with some future announcements," Epic's Mark Rein told Polygon. "Our paths will be crossing again."
People Can Fly and Epic Games have worked with each other since 2007, and the PC port of Gears of War. That was when Epic Games bought a majority share in the company.
Epic Games has been busy recently. The cut-loose Kingdoms of Amalur team, Big Huge Games, were thrown a lifeline by the Gears of War maker, which resulted in the formation of Impossible Studios last week.
Epic also lost Gears of War producer and preacher Rod Fergusson last week, who left to join BioShock Infinite maker Irrational Studios.