Elite Dangerous pen-and-paper RPG returns to Kickstarter
Copyright complaint goes cold.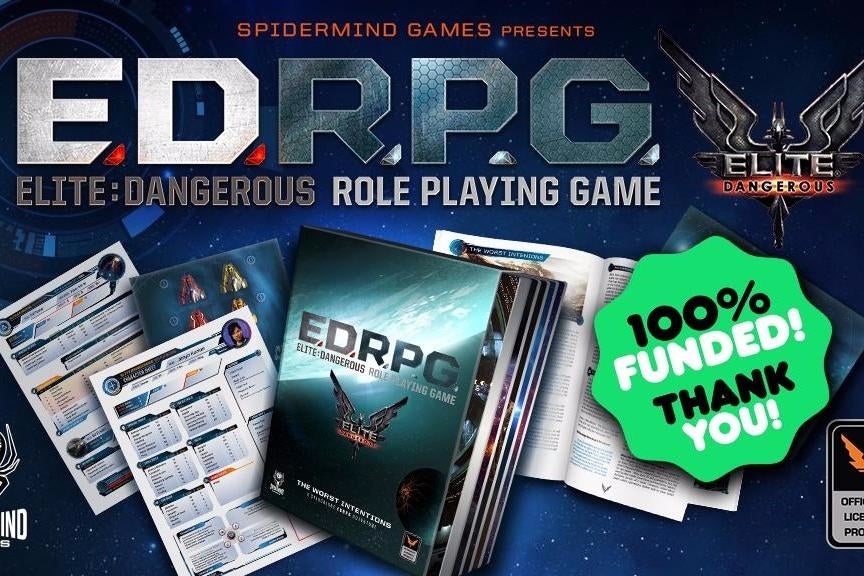 The Elite Dangerous pen-and-paper RPG has returned to Kickstarter after a copyright complaint went dead.
We reported on the copyright row in February after the Elite Dangerous pen-and-paper RPG was put on hold just five days before the crowdfunding effort was due to end.
In short, Elite: Dangerous RPG, from UK company Spidermind Games, was sitting pretty on £65,000 raised - £20,000 over its target - when the Kickstarter was put in limbo and its creators were left worrying for its future.
Kickstarter told Spidermind the project had been removed from public view because it had received a notice of copyright infringement that referenced the original Elite, created by David Braben and Ian Bell and released in 1984, as well as Elite Dangerous, the space game Frontier initially released in December 2014.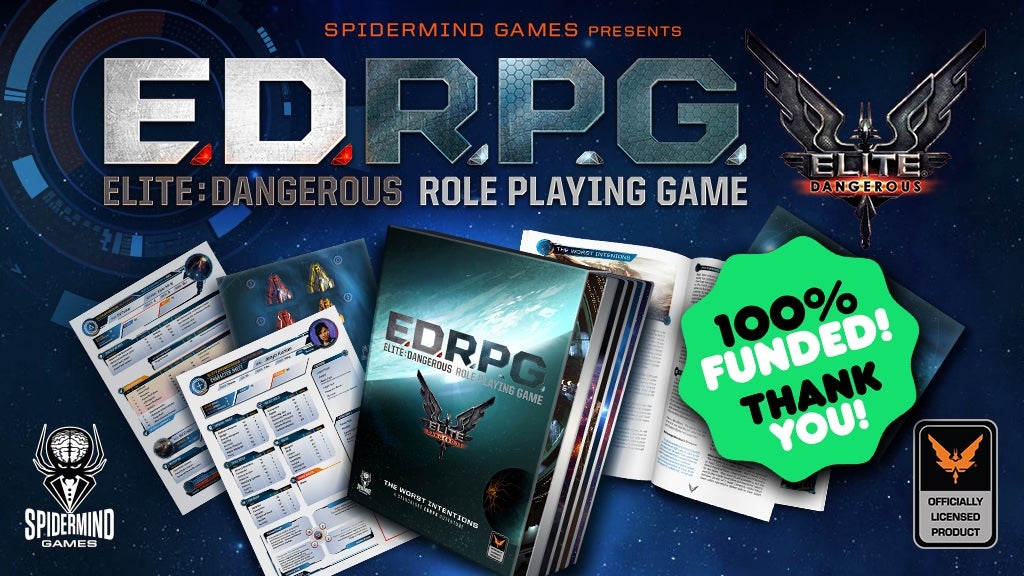 The complaint came from Chris Jordan, a long-time associate of Bell now representing a company called Ian Bell Elite Rights LLP. Jordan, who holds Bell's Elite copyright, had emailed Spidermind to accuse the Kickstarter of "commercially exploiting" the work of Bell. There is no suggestion Bell himself was involved in the complaint.
But now the Elite Dangerous pen-and-paper RPG Kickstarter is back in business, with Jordan's complaint seemingly going nowhere.
"When Kickstarter got in touch with us telling us there had been this accusation of a copyright infringement, they sent in the email two choices as to what we could do," Jon Lunn, producer of the RPG, told Eurogamer.
"We could either accept the premise that there had been a breach, remove and provide proof that we had corrected the error or we could refute the allegation and put the ball firmly back in the complaining party's court. This second option would then require the complaining party to prove the breach and show to Kickstarter that they have started legal action against us.
"We chose the second option and Kickstarter gave the other side 10 days to provide the proof that they had begun action against us from this alleged breach. As nothing further was heard from these people, we waited the 10 days and then Kickstarter reinstated us at around the same time that they took us down, just three weeks later.
"The initial complaint that was received contained no detail as to what it was that we had allegedly breached, just a line stating that the breach was the 'books'. Needing more to go on we also wrote direct to Ian Bell Elite Rights LLP demanding that they produce evidence and begin litigation. Again we heard nothing.
"Whilst the complaining party provided no evidence to back up their allegations we thought it was sensible to provide Kickstarter with the proof of our license with Frontier as well as a letter provided by Frontier backing us up as legitimate license holders."
So, where does this leave the Kickstatrer? Last month Lunn told us the project had lost backers while the Kickstarter was put on hold. Now, he said the damage caused "was more in time wasted than in money lost".
"The only real casualty may be the production date which might have to slip the three weeks that we had to sit around and wait during the Kickstarter suspension. This slippage is by no means guaranteed and we are meeting with many of the production staff later this week to see if it is possible to keep the current production schedule."
At the time of publication, the Elite: Dangerous RPG had raised £77,033 from 1077 backers, smashing its £45,000 goal. The crowdfunding drive ends tomorrow. Chris Jordan declined to comment when contacted by Eurogamer.