eBay takes on SNES mini scalpers, pulls listings
But is it enough?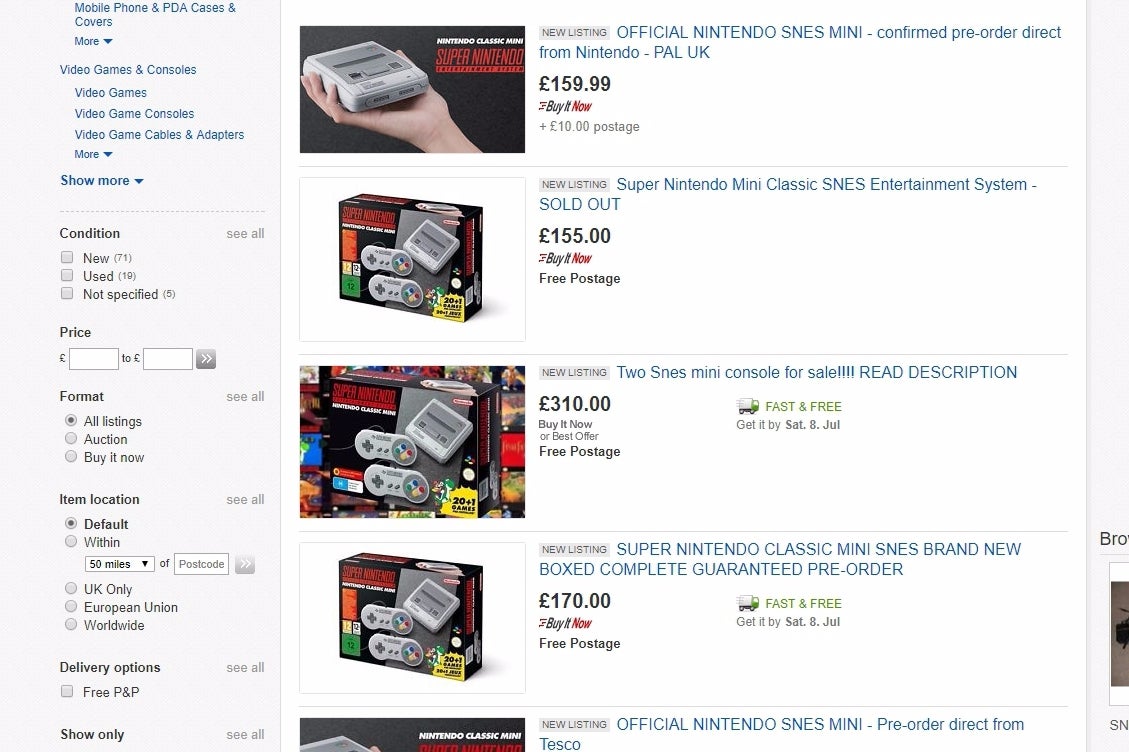 eBay is battling SNES mini scalpers by pulling listings for the sought-after retro console.
Shortly after SNES mini pre-orders went live in the UK, scalpers popped the console on eBay often with a huge markup in price. Listings for the microconsole stretched to £300, although most went up around the £200 mark. Officially, the console costs around £80.
But Eurogamer has seen evidence that suggests eBay is taking action, with listings pulled on what appears to be a regular basis.
At the time of publication, there were no SNES mini pre-orders listed on eBay in the UK. Earlier on Thursday morning, only a couple of defunct listings showed up (one of which was pulled on Wednesday evening). The image, below, shows the result of a SNES mini search on Tuesday afternoon, which contains multiple listings for the console.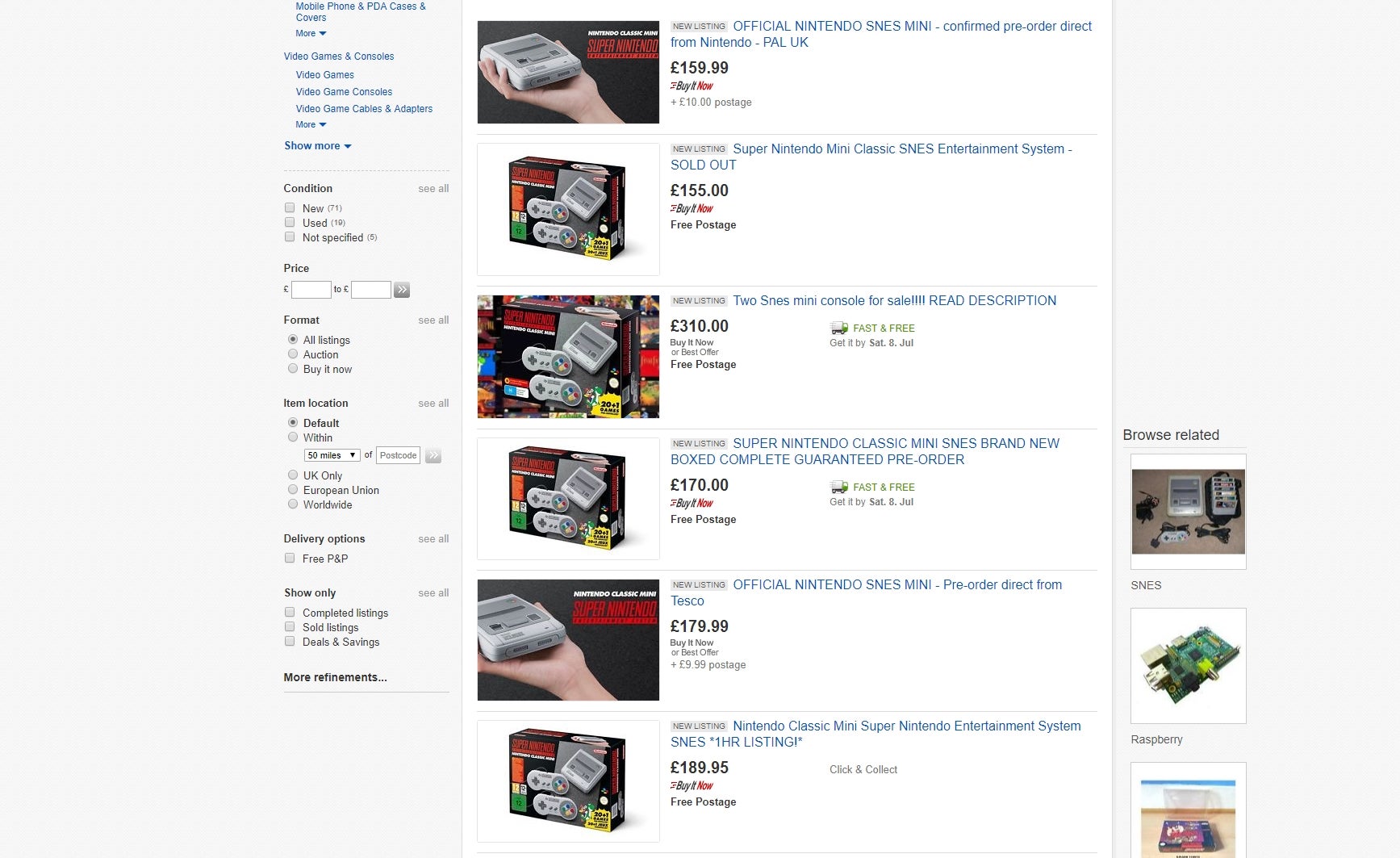 An eBay representative told Eurogamer pre-order items can only be listed on eBay if they're available for postage within 30 days from the purchase date - 29th September in the case of the SNES mini.
"We will remove listings for pre-release items and accessories if the release date of the item is more than 30 days away," the spokesperson said.
Of course, eBay faces an uphill struggle in keeping SNES mini scalpers off of eBay given the popularity of the website, and there will no doubt be new listings placed by sellers on a daily basis. But it looks like eBay is indeed enforcing its own policy on pre-order sales, albeit slowly.
Critics will, however claim eBay's 30-day threshold is nothing more than a short-term measure that does little to prevent long-term video game scalping. The 29th August will no doubt see a flood of SNES mini pre-orders on eBay - and this time sellers won't breach any policy.
eBay isn't the only company to take on SNES mini scalpers. We recently reported Amazon had contacted customers to say it had retroactively limited stock of the SNES mini to just one console per customer, meaning anyone who ordered multiple consoles would now just receive one.
SNES mini has been almost impossible to pin down at any UK retailer since pre-orders opened last week. Stock has briefly popped up online - only to be snatched up in a matter of minutes. Pre-orders were also available in bricks and mortar shops, including GAME, which raised the price of its deposit when demand became clear.