Amazon UK limits orders of more than one SNES mini
Due to a "change in availability".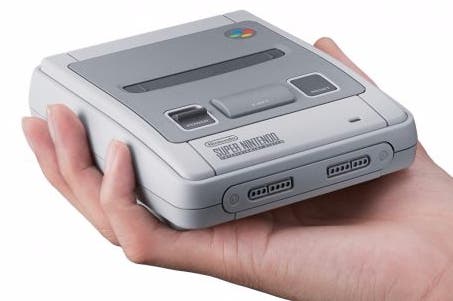 Ordered a bundle of SNES minis from Amazon UK? You may find an email in your inbox with some bad news.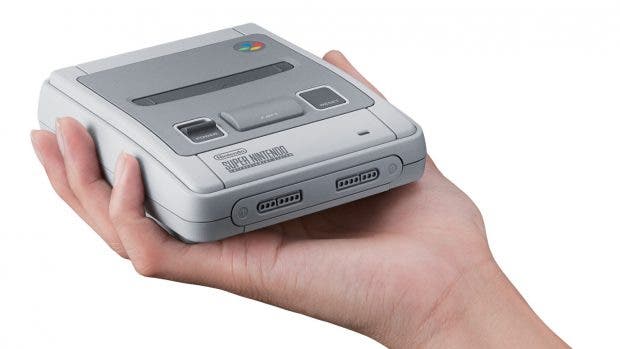 The online retail giant contacted customers this morning to relay news it had retroactively limited stock of the in-demand SNES mini to just one console per customer.
Anyone who ordered multiple consoles will now just receive one.
Two listings for SNES mini appear on Amazon UK - the original one, priced at £79.99, and a relisting where it matched Nintendo UK's lower pricing of £69.99. Both are out of stock.
In an email posted to NeoGAF, Amazon explained the decision as being down to a "change of availability":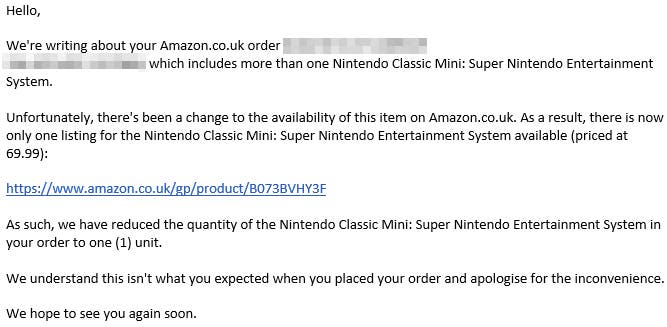 Is the retailer reacting to word from Nintendo it would get less stock? Or perhaps Nintendo has requested the microconsole be limited to just one order per customer - meaning more stock may soon become available.
We've contacted Amazon UK for more information.
SNES mini has been almost impossible to pin down at any UK retailer since pre-orders opened last week. Stock has briefly popped up online - only to be snatched up in a matter of minutes. Pre-orders were also available in bricks and mortar shops, including GAME, which raised the price of its deposit when demand became clear.
Naturally, scalpers have already placed their SNES mini pre-orders on eBay at a huge markup.
SNES mini is set to launch in the UK on 29th September with 21 games built into the system, including the never-before-released Starfox 2.