EA to unveil six new games at E3
Star Wars: Battlefront will be there, but what else?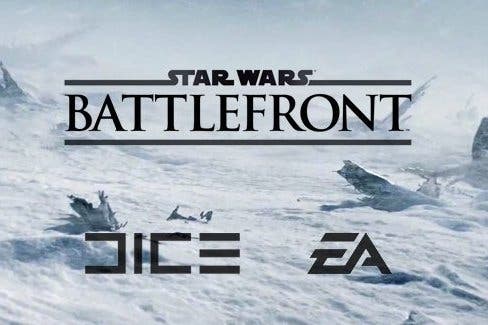 EA is planning to reveal six new games at its E3 press conference, Spike TV's Geoff Keighley has revealed.
"One hour press conference with six new game reveals as part of our E3 All Access," he teased on Twitter.
EA confirmed the event to us, noting that it begins on 9th June, the eve of E3, at noon PST (that's 8pm for UK folks). It will be hosted at the Shrine Expo Hall in LA and is expected to last an hour.
While much of EA's E3 showcase is shrouded in mystery, EA CEO Andrew Wilson confirmed in a financial call earlier today that DICE's Star Wars: Battlefront reboot would be featured at the colossal trade show. "It's coming along very, very well," he said of the Battlefield developer's take on the Star Wars license.
EA also teased an unannounced title that it's confident will be a major contender during Q4. "If you don't have a Battlefield in a year, you've got a hole there that you have to fill," the publisher said in a Q&A during today's earnings call. "The way we're filling that hole is essentially new titles along the lines of FIFA: World Cup, UFC, a golf game, The Sims and Dragon Age. I would say that fills about two-thirds of the hole and the rest of the hole we would assume is being filled by this new, unannounced game."
"We're highly conscious of the crowded slate in the back half of the year. What that means is it's gotta do great and it's got to do really well, particularly on the new generation. The box is going to have to be unique. I think you'll see all of that at E3 when you get a chance to see the game."
Perhaps this is referring to Visceral's Star Wars game with Amy Hennig? Regardless, that still leaves a few slots open for new, unannounced titles. What do you reckon we'll see?