EA says FIFA 21 on PC won't get the PS5 and Xbox Series X features to keep the minimum specs down
Drag back.
FIFA 21 on PC will not get the next-gen features coming to the game on PlayStation 5 and Xbox Series X and S in order to keep the game's minimum specs down, EA has said.
Today, EA Sports outlined some of the eye-catching features coming to FIFA 21 on next-gen consoles, including ball deformation, muscle definition and a new camera angle. Current-gen console players get all this and more as part of a free update - but none of it will be made available to PC players.
During a recent preview event attended by Eurogamer, representatives of EA Sports were asked why the PC version will be left behind with "gen four" features as PS5 and Xbox Series X and S gets "gen five" features.
Executive producer Aaron McHardy said EA took the decision to keep the PC minimum specs down, "so that we can open the doors and be inclusive to everybody who wants to play FIFA."
"When we looked at what generation to put the PC game on, we looked at our fans and what capabilities they had with the hardware they have," McHardy said.
"And we have that information to understand what the power of the PCs out there in the world are. And when we looked at that, in order to run the gen five game, our min spec would have been at a spot that would have left a lot of people out in the cold not being able to play the game.
"So we made the choice to keep the PC version of the game on the gen four version of FIFA so that we can open the doors and be inclusive to everybody who wants to play FIFA."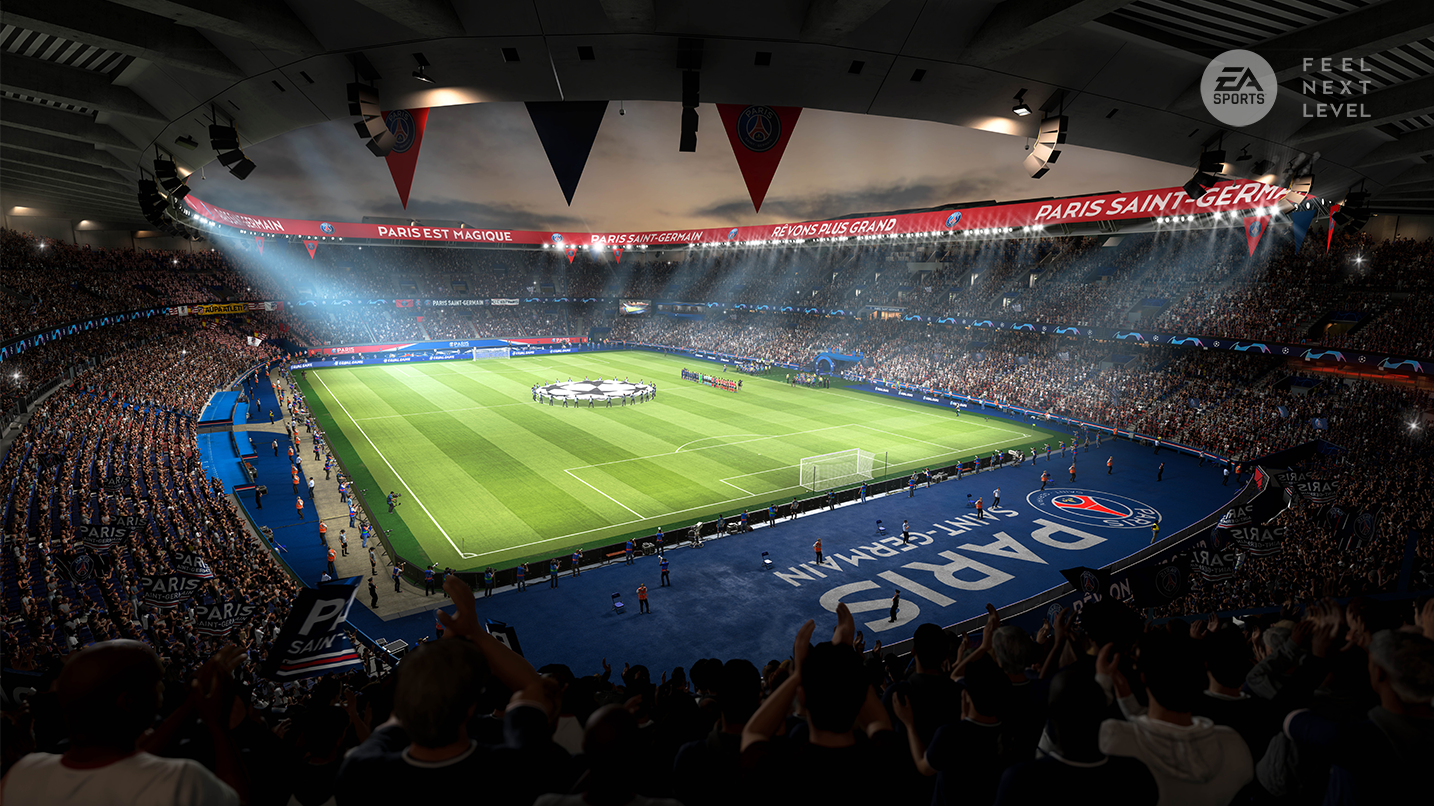 The news likely won't go down well with FIFA 21 players who have PCs capable of these next-gen features, but may not come as much of a surprise, either. Back in June 2020, when it emerged EA had decided to make FIFA 21 on PC the same as the PlayStation 4 and Xbox One version without explanation, we speculated it was a business decision based on likely data that suggested the bulk of PC FIFA users were probably playing on an old, or medium-power PC, and the need to prioritise development resources.
For reference, here are the FIFA 21 PC minimum specs:
Requires a 64-bit processor and operating system
OS: Windows 10 - 64-Bit
Processor: Intel Core i3-6100 @ 3.7GHz or AMD Athlon X4 880K @4GHz
Memory: 8GB RAM
Graphics: NVIDIA GTX 660 2GB or AMD Radeon HD 7850 2GB
Storage: 50 GB available space
It's also worth noting that EA has done this before. FIFA on PC lagged behind the console versions when it came to features and even the game engine itself during the early years of the last decade. It wasn't until the release of FIFA 15 in 2014 that the PC version used all the EA Sports Ignite engine bells and whistles that were present on PS4 and Xbox One.
Even before then, for a number of years the PC version of the massive-selling series lacked the features found in the PlayStation 3 and Xbox 360 version, although parity was achieved with FIFA 12. Now, of course, all versions of FIFA use the Frostbite engine. When will PC catch up with PS5 and Xbox Series X? Perhaps PC gamers will have to wait until FIFA 2022 comes out next year.