EA removing Rock Band iOS games next week
Apps and music downloads to be drowned out.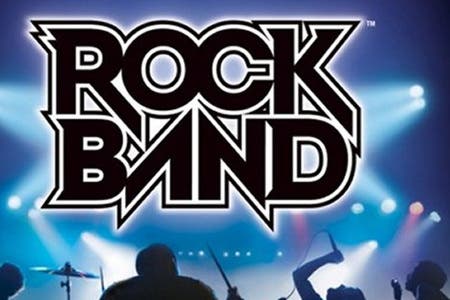 Rock Band and Rock Band Reloaded will be removed from the iOS App Store next week, EA has announced.
The games and purchased songs will be unavailable to download again after 31st July, although will still be able to play locally.
EA has blamed the decision on its licensing agreement with Rock Band developer Harmonix, the company explained in a statement on its website.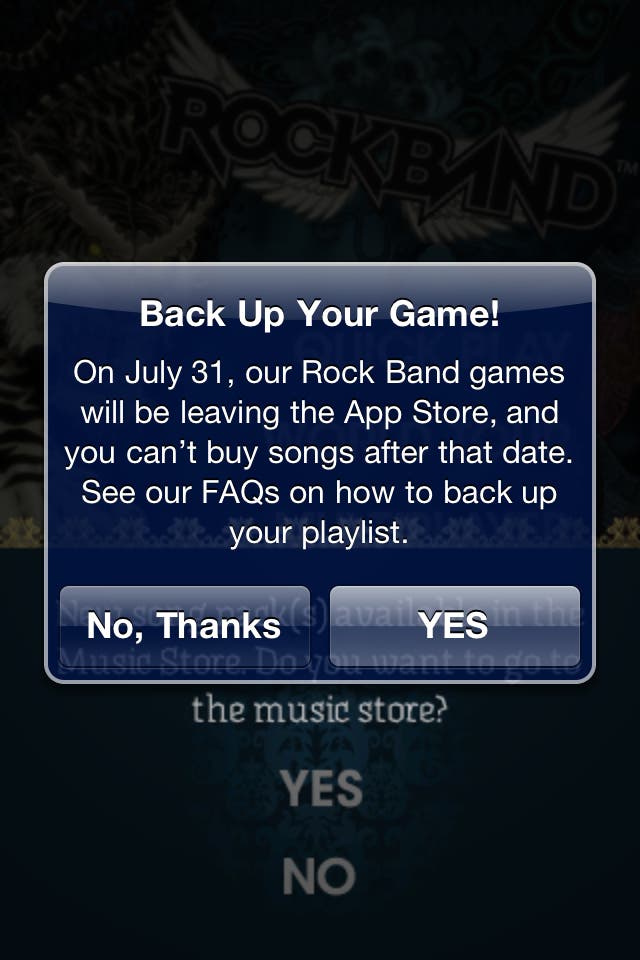 "EA's licensing agreement with Harmonix is ending and as a result, EA is discontinuing downloads of Rock Band iOS and Rock Band Reloaded iOS on the App Store after 31t July."
After this date you will only be able to re-install purchases if they are synched to your iCloud backup.
"You will be able to restore your songs by iTunes provided you have an iCloud backup. An iCloud backup can be created before or after July 31 by selecting backup to iCloud in iTunes."
The news follows a similar in-app warning earlier this year that the Rock Band iOS app would soon "no longer be playable". The deadline given then was 31st May. That decision was swiftly reversed, however, with a second in-app notification asking users to ignore the first.
It prompted Eurogamer to dive head-first into EA's complicated EULA - the small print you're sometimes unable to read until after parting with money for a game. "Use is at your sole risk," it warns. "EA does not warrant against interference with your enjoyment of the application; that the application will meet your requirements; that operation of the application will be uninterrupted or error free."