EA confirms Dead Space 3, new Need For Speed: Most Wanted
Promises more unannounced titles will be at E3.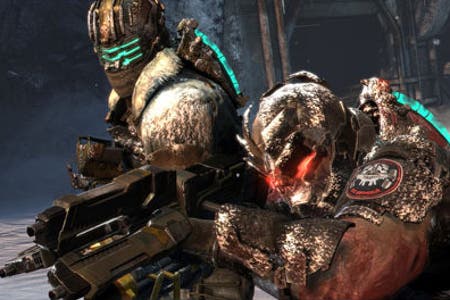 UPDATE: The first screen from Most Wanted has just slipped out - see below.
ORIGINAL STORY: EA has finally gone ahead and confirmed that both Dead Space 3 and a new Criterion-developed Need For Speed: Most Wanted are on their way.
Both games will be showcased at the publisher's E3 conference on Monday, "as well as titles not yet announced".
There's been plenty of Dead Space 3 chatter of late, including a set of leaked screenshots (see below) and a scene-setting short film. Most Wanted, on the other hand, appeared on a retailer listing earlier this year.
EA has also put out a list of other titles that it will be shining the spotlight on during its E3 presser. List ahoy:
Battlefield 3: Close Quarters (due June 2012) and Battlefield 3: Armored Kill (September 2012)
Crysis 3 (TBC)
FIFA 13 (Autumn 2012)
Madden NFL 13 (August 2012)
Medal of Honor: Warfighter (26th October)
NBA LIVE 13 (October 2012)
NCAA Football 13 (10th July)
NHL 13 (11th September)
SimCity (February 2013)
Star Wars: The Old Republic (new game content and "refined gameplay features the community has been asking for")