EA closes MMA servers, despite Online Pass
10 other games also taken offline.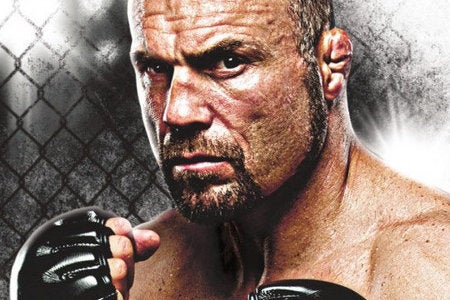 EA is shutting down servers for its 2011 MMA brawler, despite the game supporting an online pass.
As detailed on EA's official site, the game will be offline from 13th April, along with 10 others.
All new copies of the game were sold with a code that allowed free access to the game's online features. However, those buying the game second hand had to pay for an online pass to unlock the content.
Will that pass still be offered even though the game's servers have been shut down? We've asked EA for comment.
Here's the full list of titles affected:
Boom Blox Bash Party for Wii
Burnout Revenge for Xbox 360
EA Create for PC, PlayStation 3, Wii and Xbox 360
EA Sports Active 2.0 for PlayStation 3, Wii and Xbox 360
EA Sports Active NFL Training Camp for Wii
FIFA 10 for PlayStation Portable and Wii
The Godfather II for PC, PlayStation 3 and Xbox 360
MMA for PlayStation 3 and Xbox 360
Need for Speed: ProStreet for PlayStation 3 and Xbox 360
The Saboteur (loss of The Midnight Club access) for PlayStation 3 and Xbox 360
Spare Parts for PlayStation 3 and Xbox 360
"The decisions to retire older EA games are never easy," read EA's statement.
"The development teams and operational staff pour their hearts into these games almost as much as the customers playing them and it is hard to see one retired.
"But as games get replaced with newer titles, the number of players still enjoying the older games dwindles to a level - fewer than one per cent of all peak online players across all EA titles - where it's no longer feasible to continue the behind-the-scenes work involved with keeping these games up and running.
"We would rather our hard-working engineering and IT staff focus on keeping a positive experience for the other 99 per cent of customers playing our more popular games. We hope you have gotten many hours of enjoyment out of the games and we appreciate your ongoing patronage."
The move has unsurprisingly not had a warm welcome on the MMA title's official forum.
"Wait, I am slightly confused because you went way out of the way to justify your "Online Pass" crap as being there to support the online servers (since those dirty second hand purchasers didn't invest in supporting those servers)," wrote a poster named TheDarKnyht .
"Now you are telling me that you are going to shut down the online service for a game that started the joke that is your Online Pass service.
"So please explain to me exactly how was the Online Pass not nothing more than a money grab? And exactly how are you justifying shutting these servers down again?
"BTW, haven't you ever heard of something called a virtual server? If these games only make up 1 per cent of online activity just shove them on a virtual server and be done with it."