EA claims 1.7m active Star Wars: The Old Republic subscribers
Plus, Battlefield 3 and FIFA 12 both pass the 10m mark.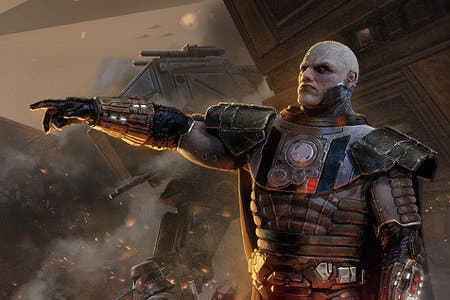 Star Wars: The Old Republic currently has 1.7 million active subscribers, publisher EA has announced.
What's more, it's sold through two million copies of the BioWare-developed MMO in a little over a month.
EA's quarterly financial report, out today, also offered updated sales figures for a handful of other recent releases. Both Battlefield 3 and FIFA 12 have passed the 10 million mark, while Madden NFL has racked up five million.
Its Origin store seems to be doing brisk business too. It now has 9.3 million registered customers and has generated more than $100 million revenue since its launch in June last year.
Overall, the publisher reported a sturdy set of numbers for the three months ending 31st December.
"We recorded our highest operating cash flow in 31 quarters and grew segment share in both Europe and North America," said CFO Eric Brown, Chief Financial Officer.
"Third quarter non-GAAP digital revenue grew 79 per cent year-over year, and we achieved our goal of generating over $1 billion in non-GAAP digital revenue on a trailing-12-month basis."
It once again claimed to be the number one publisher "by segment share in Western markets", with its slice of the pie growing by three per cent to 20 per cent in Europe and by one per cent to 17 per cent in North America.