Dying Light and Frozen Endzone round out EGX Rezzed developer sessions
Schedule already includes Alien: Isolation, DayZ, Volume and loads more.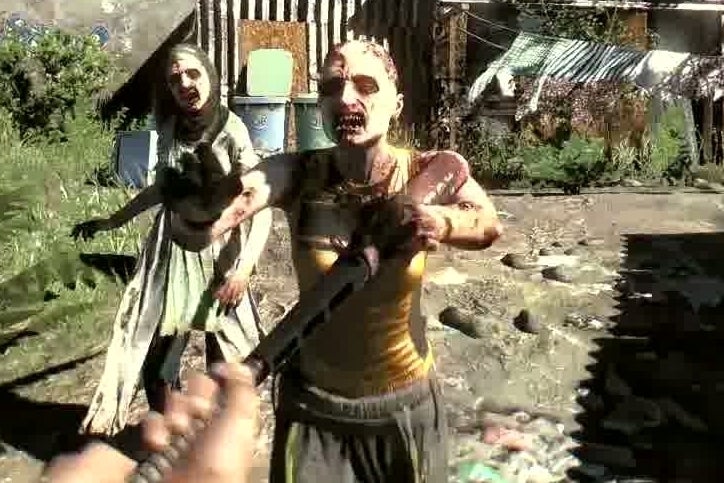 EGX Rezzed kicks off later this week and today we're very happy to announce the final additions to this year's developer sessions line-up, including Techland's Dying Light and Mode 7 Games' Frozen Endzone.
EGX Rezzed starts this Friday, 28th March, and runs until Sunday, with developer sessions taking place throughout all three days from 1pm onwards. Attendees will be able to watch live and ask each developer questions, but if you can't make it to the show you will also be able to follow along on Eurogamer.net and the EGX Twitch channel.
Of the latest additions to the schedule, Techland's Maciej Binkowski will be on stage on Saturday at 2pm to talk about player freedom in the studio's latest open-world zombie title, Dying Light, while Mode 7 Games' Paul Taylor and Ian Hardingham will talk about Frozen Endzone, their future sports strategy game, at 5pm on Sunday.
Today we can also reveal the full line-up for each of the two panel sessions taking place at the weekend. The panels will focus on fear and horror in games and storytelling and take place at 1pm on Saturday and Sunday respectively. Panellists include Dean Hall, Ed Stern, Holly Gramazio and Mike Bithell.
Oh, and we're going to record a live edition of the Eurogamer.net Podcast at 3pm on the Sunday! We're as surprised as anyone.
Here's the full line-up of developer sessions:
Friday 28th March
1pm - DayZ (Dean Hall from Bohemia Interactive)
2pm - Volume (Mike Bithell)
3pm - The future of Company of Heroes 2 (Relic Entertainment)
4pm - Tango Fiesta (Spilt Milk Software)
5pm - Come meet ANGELINA, the AI that makes video games (Michael Cook)
Saturday 29th March
1pm - Fear and horror in games (Dean Hall, Al Hope, Will Porter, Maciej Binkowski)
2pm - Dying Light (Maciej Binkowski from Techland)
3pm - Alien: Isolation (Al Hope, Gary Napper, Jon McKellan from Creative Assembly)
4pm - Dreamfall Chapters (Ragnar Tornquist from Red Thread Games)*
5pm - Dean Hall live interview
*Please note: this session has moved from its originally scheduled time of 2pm.
Sunday 30th March
1pm - Storytelling in games (Holly Gramazio, Ed Stern, Mike Bithell, Dean Hall)
2pm - Oh no! More zombies (developers of Project Zomboid and DayZ)
3pm - Eurogamer.net Podcast live recording!
4pm - The Creative Assembly Game Jam
5pm - Frozen Endzone (Paul Taylor and Ian Hardingham from Mode 7 Games)
For more information EGX Rezzed, including how to buy tickets and all the other show attractions, head over to www.egxrezzed.net.