Dyad coming to PC this week
20 per cent off pre-orders.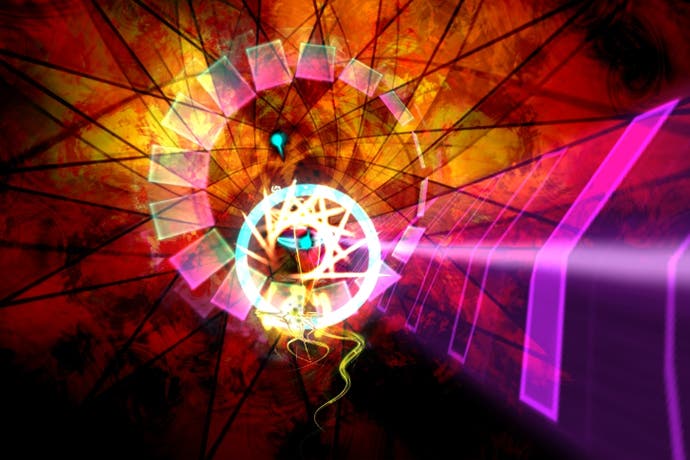 Psychedelic arcade tunnel-cruiser Dyad is coming to PC on 24th April, its creator Sean McGrath announced.
It will be available on Steam, GoG and on the official Dyad site. MacGrath noted that pre-orders would be 20 per cent off, while the game would remain 10 per cent off its usual $14.99 price during its first week on sale.
McGrath originally said Dyad would come out on PC in March, but that got delayed due to McGrath having a child, which, according to the announcement trailer below, he had to protect from killer pillows.
Our Simon Parkin rather dug Dyad's trippy groove and awarded it an 8/10 in his Dyad review last year.