DriveClub's impressive debut on PlayStation VR
Prototype up and running at 60fps.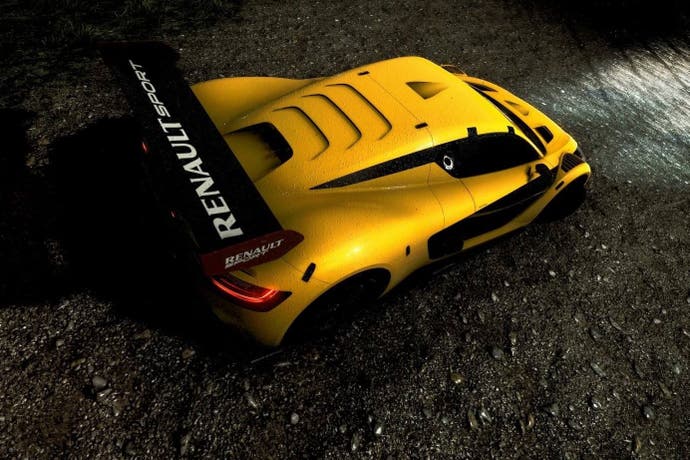 UPDATE: After our article went live, Sony's Shuhei Yoshida tweeted Evolution's Paul Rustchynsky, saying that "you need to explain the game runs at 60fps but gets converted to 120fps with reprojection before sent to the VR headset".
So what does that actually mean? Digital Foundry's Rich Leadbetter explains:
ORIGINAL STORY: Evolution has shown off DriveClub working on Sony's PlayStation VR for the first time, with a demo debuting behind closed doors at Paris Games Week.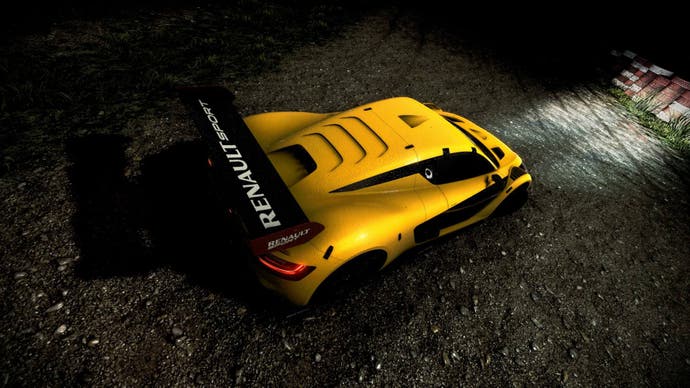 The prototype runs at 60fps and features a BAC Mono running a circuit race around one of the base game's India tracks. Evolution's Paul Rustchynsky explained that some optimisation has been made to get DriveClub running at 60fps - in contrast to the 30fps the base game runs at - with the car count being reduced from 12 to eight competitors, and with some trackside detail and the nuances of the weather and cloud system being dialled back. The rear-view mirrors were also disabled, though that's something that Evolution would like to address before any final release.
Following a single race, I'm pleased to say that it works, and it works well. VR's always been a good fit for racing games, and DriveClub only proves that. Being able to look to apex gives an extra layer of fidelity, and when matched with a good steering wheel - in this case Thrustmaster's T300 - it's one of the most authentic VR experiences you can get. The visual fidelity of DriveClub is largely intact, too - it's a little more sparse, but not distractingly so, and Evolution has been able to hit 60fps without the resolution taking a dive.
It is, however, just a prototype for now, which Evolution has knocked up over the past three months. There is, thankfully, a good chance it'll make its way into more player's hands.
"We've got plans for the next six months," Rustchynsky said regarding the immediate future of the series. "We're going to be releasing more content, more updates and more features. We'll keep that going. DriveClub VR? At the moment it's just a prototype. We don't know what we're going to do with that just yet. If it gets good reception here - which I think it will - I think that could turn into something more than just a tech demo."
DriveClub's had a great track record of updates since it's slightly shaky beginnings, with motorbikes being the latest addition, making their way via a surprise announcement at Sony's Paris Games Week conference last night. Consider this one person in favour of Evolution's experiment with VR becoming more than just a tech demo.