Dreamcast revival C-Smash VRS now has a demo on the PlayStation Store
Ahead of June release on PSVR 2.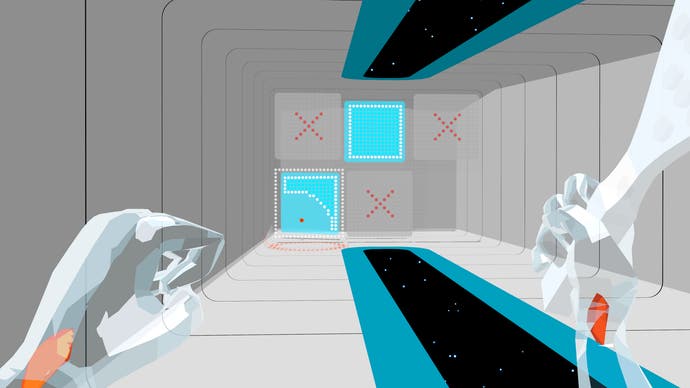 C-Smash VRS - the PSVR2 update of Sega's cult 2001 arcade and Dreamcast game Cosmic Smash - now has a demo on the PlayStation Store ahead of its 23rd June release.
The original Cosmic Smash offered something like a futuristic blend of Breakout and squash, challenging players to use a ball and racquet to clear blocks at the end of a long room within a time limit, with each "stop" on its subway-style map offering up a new challenge.
C-Smash VRS takes that same basic premise and gives it a VR twist, promising "intuitive controls, finger detection, 3D audio, and haptics", alongside solo play, a variety of online versus and co-op modes, plus a dynamic synth soundtrack from Danalogue and Rez Infinite's DJ Ken Ishii.
If your curiosity is piqued, developer Wolf & Wood says the new PlayStation Store demo includes a tutorial, a "snapshot" of the Training mode, and a "sample" of Versus, enabling online play against another player. Additional details can be found on the PlayStation Blog.
C-Smash VRS launches for PSVR 2 on 23rd June, and you can get a fresh taste of its action in the newly released gameplay trailer above.