Dragon Quest 7 3DS release teased
Due February in Japan, Square Enix announces.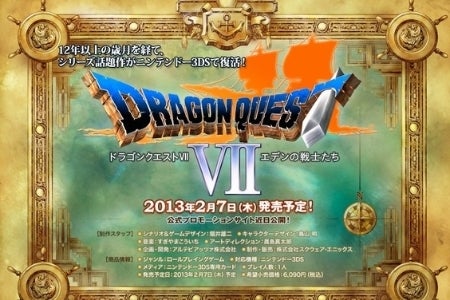 Square Enix has picked Dragon Quest 7 as its next target for re-release on a Nintendo handheld.
Dragon Quest 7 will launch for 3DS in Japan on 7th February 2013, the publisher announced via a new teaser site.
The game has never been released in Europe. It originally launched for PlayStation 1 back in 2000.
Square Enix's long-running RPG series has recently found a home on Nintendo platforms, with successful DS ports of 8/10 Dragon Quest 5: Hand of the Heavenly Bride in 2009 and 9/10 Dragon Quest 9: Sentinels of the Starry Skies a year later.
Massively-multiplayer Dragon Quest 10 launched exclusively for Wii in Japan this year. A version for Wii U is due there next spring.