Double Fine announces rhythm arcade game Dropchord for PC, Mac and iOS
Supports upcoming hi-tech Leap motion controller.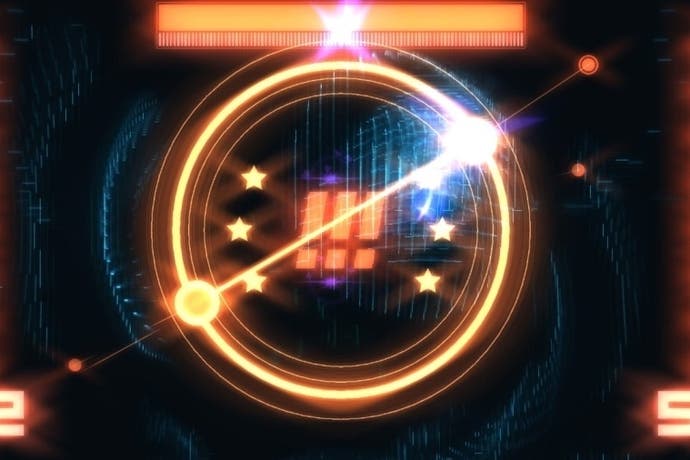 Psychonauts and Brutal Legend developer Double Fine has announced a new "music-driven score challenge game" entitled Dropchord due later this year on PC, Mac and iOS.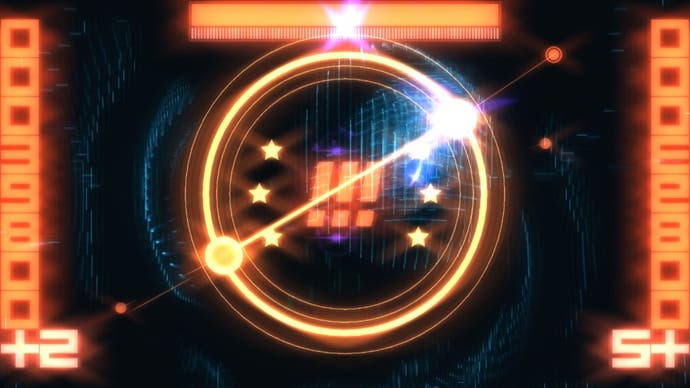 Developed by the key members who worked on Kinect Party, this shiny, abstract rhythm arcade game seems like a surprising move from the developer that's known for quirky, cartoony fare, but it's not as surprising as the fact that it will not only support the upcoming motion sensing Leap controller, but actually debut on Leap Motion's app store, Airspace, before anywhere else.
For those unfamiliar with Leap, it's basically a motion sensing camera that's supposedly at least 200 times more accurate than Kinect. I interviewed Leap Motion's CEO Michael Buckwald last summer.
"The Leap Motion Controller is the world's most accurate 3-D motion control device," said president and COO of Leap Motion Andy Miller. "It allows people to play Dropchord on their computer entirely by moving their hands and fingers in the air."
Double Fine must be pretty far along with Dropchord as it's showing it off in a mere two days at South by Southwest in Austin, Texas. It will also be playable at PAX East in Boston later this month.