Dota 2: Valve confirms LAN mode and mod support
Vows to reduce lag, but still no release date news.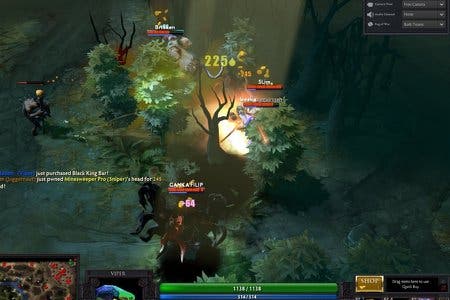 Valve has confirmed the inclusion of a LAN mode in Dota 2.
The move is sure to please those who enjoy LAN parties, but will delight the hundreds of thousands of Dota players in China, where the many Defense of the Ancients games are most popular.
"Dota 2 will have LAN mode," project boss Erik Johnson told JoinDOTA.com.
"There are some systems that LAN mode requires that we haven't finished yet, mainly because we've been focused on matchmaking. We know how important this feature is for the community."
Unfortunately, Johnson was unable to offer an update on the game's release date - although he did suggest all fans will be able to watch the upcoming International tournament, set to take place in Seattle around September time, from within the game.
"The gating factor on getting everyone playing Dota 2 right now is mostly about us having enough server capacity to support the Dota audience," he said.
"Our release date is not tied to The International, but we do have a goal of everyone being able to view the matches live inside the game."
Johnson also declined to confirm the rumour that Dota 2 will be a free-to-play game supported by micro-transactions. "We do not have anything to announce on this front. We're still working on it."
But he did promise to combat the lag those who took part in last year's International and subsequent tournaments have reported.
"The solution is that we need to get more servers out into the world to host players," Johnson explained. "Our goal is for everyone around the world to have sub 100ms latency to our servers. We will continue to deploy servers around the world until this is true."
And mods will be supported: "We have a long history supporting the mod community around our own games, so we'd like to continue that with Dota 2."