Don't Starve to get single-player Hamlet DLC and more
Second helpings?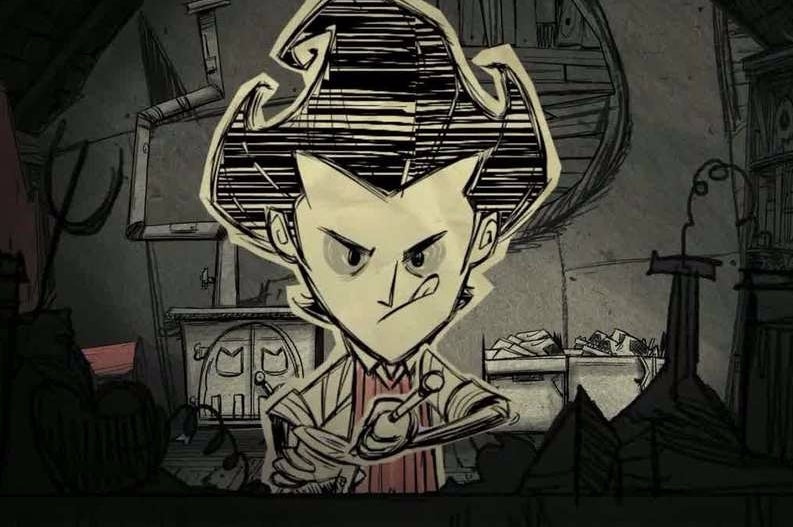 Klei Entertainment has been quiet about Don't Starve for a few months now, but it seems the team has been working on a raft of new gubbins.
In the official Don't Starve forum, the developer announced a new single-player DLC called Hamlet.
In the Hamlet DLC, which is due for release at some point during the first half of next year, peculiar scientist Wilson finds a portal to the origins of the Pigmen and tries to survive while he explores their civilisation. Check out the announcement trailer below.
In addition to the DLC, Klei is working on a series of free events for Don't Starve Together. The events are limited-time play modes and aim to "mix up the experience", with those who complete them earning special skins.
Don't Starve Together: The Forge is the first event, coming in November. This six-player co-op challenge tasks players with defeating the Grand Forge Boarrior. The Forge includes new character traits, weapons, armour, items and combat abilities.
On top of that, Don't Starve Together has a new challenger called Winona, who is now available on Steam, and the game has just been announced for Xbox One.
Klei is also adding new free content to Don't Starve: Shipwrecked. The new content is currently in beta testing on Steam and players can access it by following these instructions.
Here's the full list of new content for Shipwrecked:
World
Crockodogs. Will hound you at land and sea.
Ballphin followers and the Ballphin Den.
Roe. New food item. Stocks the fish farm.
Cormorants. New sea bird. Source of Roe.
Tar Slick. Pools of crude oil bubbling on the surface of the water.
Tar. New resource.
Three new variety of tropical fish.
Rainbow Jellyfish.
Coral Nubbin. Replant coral after it's mined.
Ox will produce offspring.
New Craftables
Galley and Sea Lab . Make your base at sea.
Sea Yard. Keeps your ship repaired on the water.
Tar Extractor. Gets Tar from Tar Slick.
Tar Suit. Temporary protection from wetness.
Tar patch. A sticky situation.
Oil Lamp. Quick lightsource for land and sea.
Fish Farms. Grow food on the water.
Encrusted Boat.
Quackering Ram. New craftable for the Quacken Beak.
Sea wall. Water craftable wall. Blocks waves.
Tropical Bouillabaisse. New recipe with new tropical fish.
Caviar. New recipe with Roe.