Doctor Who games head to mobile as series celebrates 50th Anniversary
Capaldi spending for console games, BBC decides.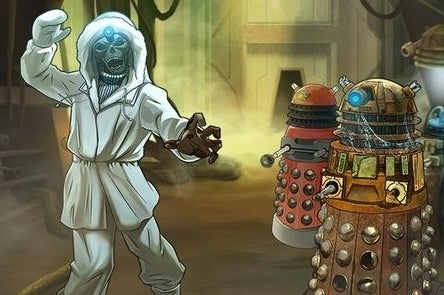 Happy Birthday, Doctor Who. After 50 years on TV and a string of middling video game adaptations, how does the franchise's interactive future look?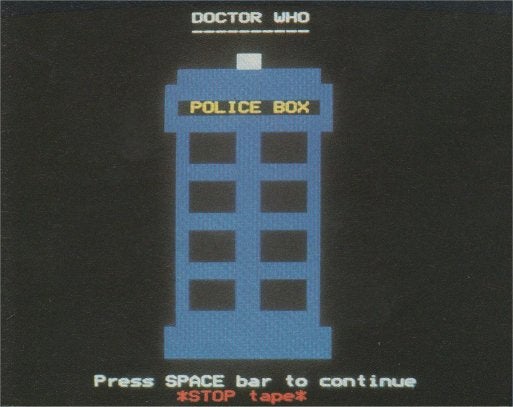 In case you missed the news, the BBC recently announced it had canned its existing plans for Doctor Who games on home consoles - thanks in no part to 2011's disappointing Doctor Who: The Eternity Clock. Originally designed as a trilogy, the intended second and third chapters have now been shelved.
"We will not be releasing any further Eternity Clock games, nor did any other go into production," the BBC's exec in charge of games, Paul Joffe, told Polygon. "We also have no current work with Supermassive. We do have Doctor Who games in the pipeline and we will be announcing these in due course.
"We're determined to focus on mobile, console didn't fit into the long term strategic vision in cases where BBC Worldwide would publish."
Dan Whitehead labelled Supermassive's effort as "shambolic and underfed" in Eurogamer's regeneration-inducing Doctor Who: The Eternity Clock review.
The Doctor's new focus on mobile devices is already evident in the upcoming release of free-to-play iOS/Android adventure Doctor Who: Legacy. In development by Tiny Rebel Games and Seed Studio, it's due for a full unveil this weekend, just in time for the 50th Anniversary.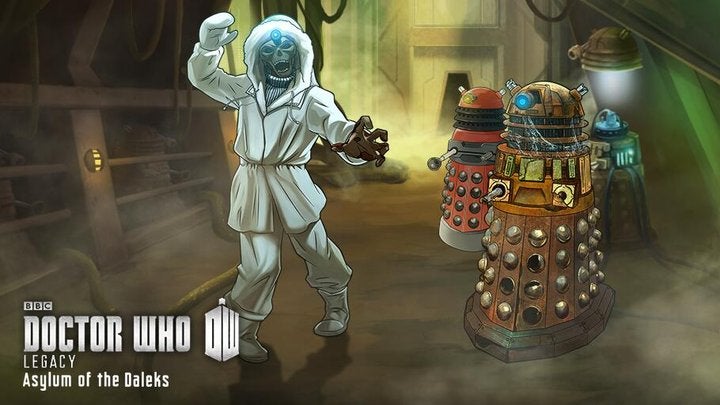 There's also Doctor Who: Say What You See, available on iOS and Android. It includes artwork by ex-Rare concept artist Ryan Firchau, who worked on titles such as Conker: Live & Reloaded.
If you live in the UK, the BBC's five episode run of The Adventure Games is still available to download for free on PC. These 3D action adventures won't tax an experienced gamer but do feature full voice acting by Matt Smith and Karen Gillan.
And, if you've just got five minutes free, it's also worth checking today's playable Doctor Who-themed Google Doodle, which sees you evading Daleks and Cybermen in 11 of the Doctor's forms.