Dizzy: Prince of the Yolk Folk released on iOS, Android
Codemasters announces the game's egg-mergence.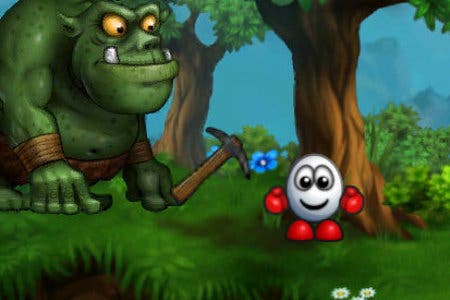 Retro remake Dizzy: Prince of the Yolkfolk is now available for iPad, iPhone and Android devices, publisher Codemasters has announced.
Yolkfolk is a revamped version of the 1991 platforming classic starring egg-shaped hero Dizzy.
Almost ten years on to the day since its original launch, the new mobile version of Yolkfolk comes with touch-screen controls, HD graphics and a fresh retro-sounding score.
It's available for £2.49 on iPad or £1.49 on iPhone/iPod and Android platforms.
A new documeggtary on the game starring Dizzy's original creators lies below.