Divinity: Original Sin announced for PC and Mac
Top-down RPG sequel adds multiplayer.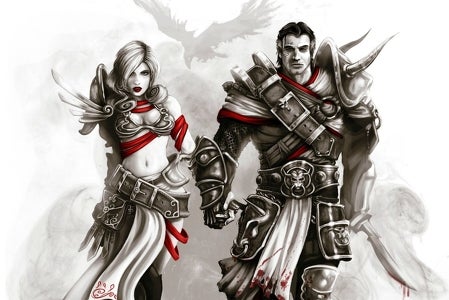 A new entry in Larian Studios' Divinity RPG franchise arrives in 2013, the Belgian developer has announced.
Titled Divinity: Original Sin, it's set before the events of 2002 release Divine Divinity and takes the series "back to its roots".
It's a top-down turn-based RPG with full co-op multiplayer. Your party initially contains two characters - a recently reanimated female warrior and a condemned soldier who's apparently been suffering "years of agony and torture", poor chap.
You'll be able to control the elements, cast all manner of magic and interact with almost any piece of the environment.
However, there's a Reputation and Attitude system so you have to be careful about whose property you meddle with.
There's also a full level editor thrown in there. Take a look at the developer walkthrough below for a glimpse of all this stuff in action.
The last entry in the series picked up a middling 6/10 back in November 2009 - see Eurogamer's Divinity 2: Ego Draconis review for details.