Disgaea 5 outed by producer
Nippon Ichi confirms a return to its flagship franchise.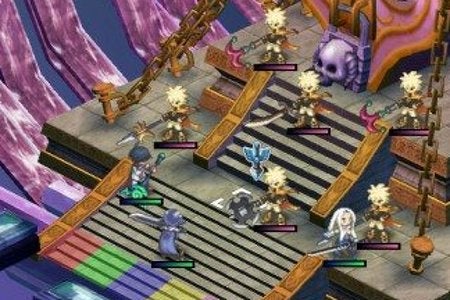 Disgaea 5 is definitely coming, series producer and president of Nippon Ichi Software Souhei Niikawa has announced.
Niikawa confirmed the sequel during a Q&A session at NIS America's Anime Expo, Siliconera has reported.
Unfortunately, that's all we know. Niikawa asked fans to please wait for further details.
In the meantime, Nippon Ichi has its hands full with three projects in the works including rogue-like Legasista due in August, turn-based RPG MugenSouls coming this Autumn, and the internally developed action-RPG The Witch & The 100 Knights slated for a 2013 release.
Disgaea 4: A Promise Unforgotten came out last year where Rich Stanton awarded it a 7/10. "Disgaea always does unexpected things with numbers, and 4 feels like its most polished and feature-packed entry yet - and it also feels like the point of diminishing returns," he wrote in his Disgaea 4 review.