Disgaea dev announces three PS3-exclusive JRPGS for Europe
The Witch & The 100 Knights, Legasista and MugenSouls.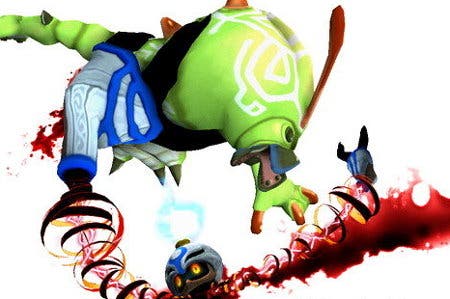 Disgaea developer Nippon Ichi has announced its bringing three JRPGs West exclusively for PlayStation 3.
First up is internally-developed action RPG The Witch and the Hundred Knights, which sees you deploying the titular army for either evil or noble ends, depending on your whim.
Exactly how it all works hasn't been detailed, but the screenshot gallery below should give you an idea of what's in store. It's due out in early 2013.
Secondly, there's turn-based adventure MugenSouls, due out in the Autumn. Again, details are thin on the ground other than that it's developed by Hyperdimension Neptunia studio Compile Heart. There's a seizure-inducing trailer below.
Finally, Legasista is a top-down roguelike due out on PlayStation Network in August. You'll form a team of three characters and set off to explore the Ivy Tower's randomly-generated dungeons. See the last screenshot gallery beneath the story for a closer look.