OnLive boosts quality: is cloud gaming now viable?
Can faster broadband connections save gameplay over IP? A new OnLive update lets us put that to the test.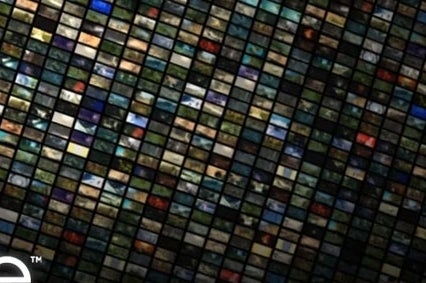 Even with Sony's confident $380 million buyout of Gaikai and the upcoming PlayStation 4 tie-in, cloud gaming remains a dubious prospect for core gamers. The performance of tech pioneer OnLive highlights the hitherto unresolved challenges: video compression kills image quality and input lag remains an issue. But what if we told you that OnLive has recently transformed significantly - for the better?
A recent update to the service - which arrived without any kind of fanfare - brings about serious enhancements to the service, for the time being available in the PC client only. There are new options including the ability to scale up image quality bandwidth up to 12mbps, plus there's a v-sync toggle and low-latency screen modes. The former is a huge boon to gamers with faster connections especially, but are these extras truly enough to put the image quality and latency issues to rights?
With this higher bandwidth setting open for use, we thought we'd see just how much of a leap it represents over the standard 5mbps rate. A 12mbps connection should go a long way towards alleviating macroblock artifacting issues common to OnLive, but considering the h.264-encoded stream is relaying a full 60FPS signal for most games, is this enough to produce a consistently smooth image? Utilising a fibre-optic line offering a download speed of 60Mbps, we play through a range of fast-moving shooters, fighters and racers to get an idea of where the changes come into effect.
The upgrade is considerable, with textures and distant details coming across with a far greater degree of intricacy on the 12mbps cap. The clarity still doesn't hold up to the real deal (video compression pares back colour depth significantly, resulting in a washed out image) but the threshold for making this a passable gameplay experience is now far more tolerable, especially in living room conditions where the player sits some distance away from the screen. Strangely, the performance test readings available in the client's configuration menu only rate our connection at 8.2mbps, regardless of whether we're set to the lowest or the maximum bandwidth setting possible. Running a bandwidth monitor in the background reveals that this is far from the truth, where booting OnLive with 12mbps selected accurately reflects the actual download rate.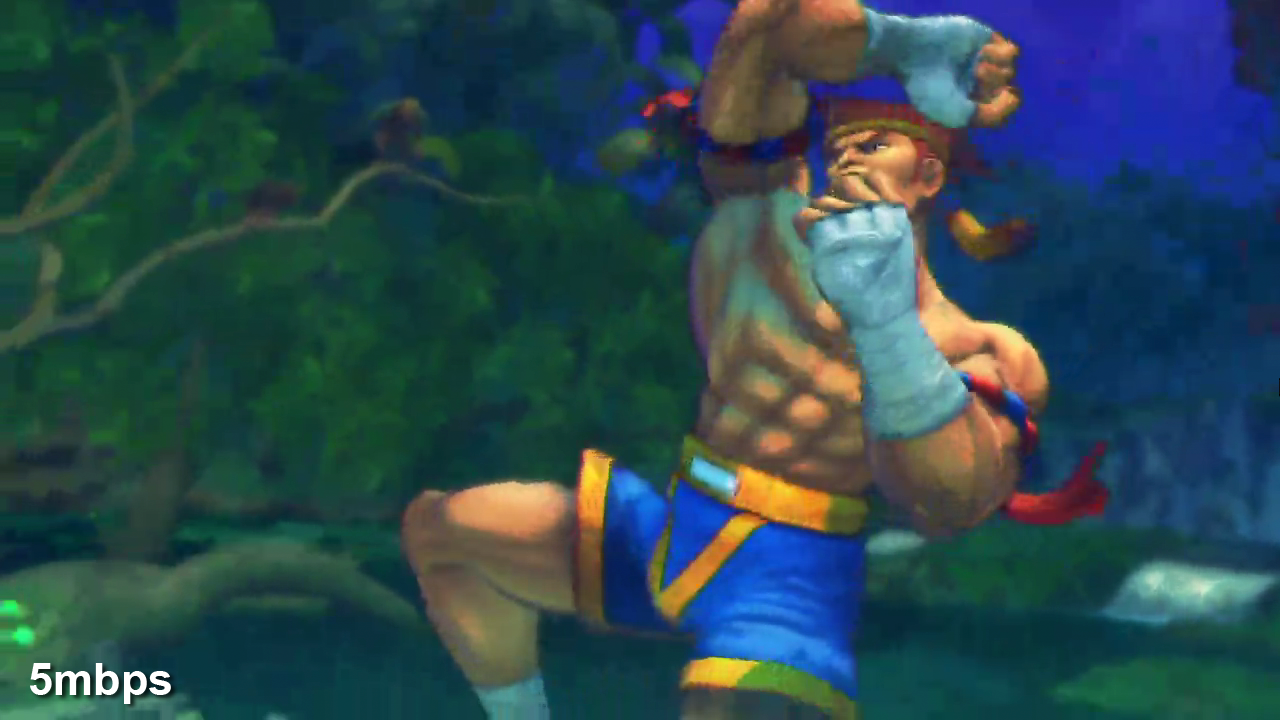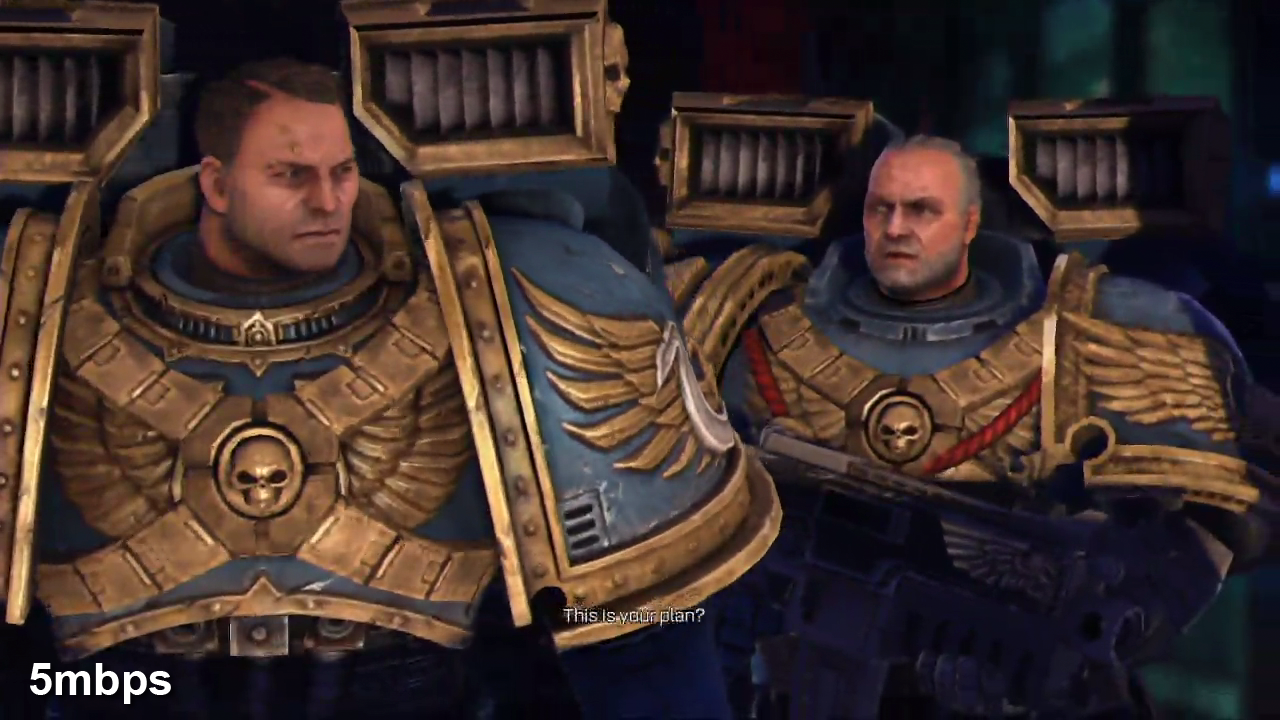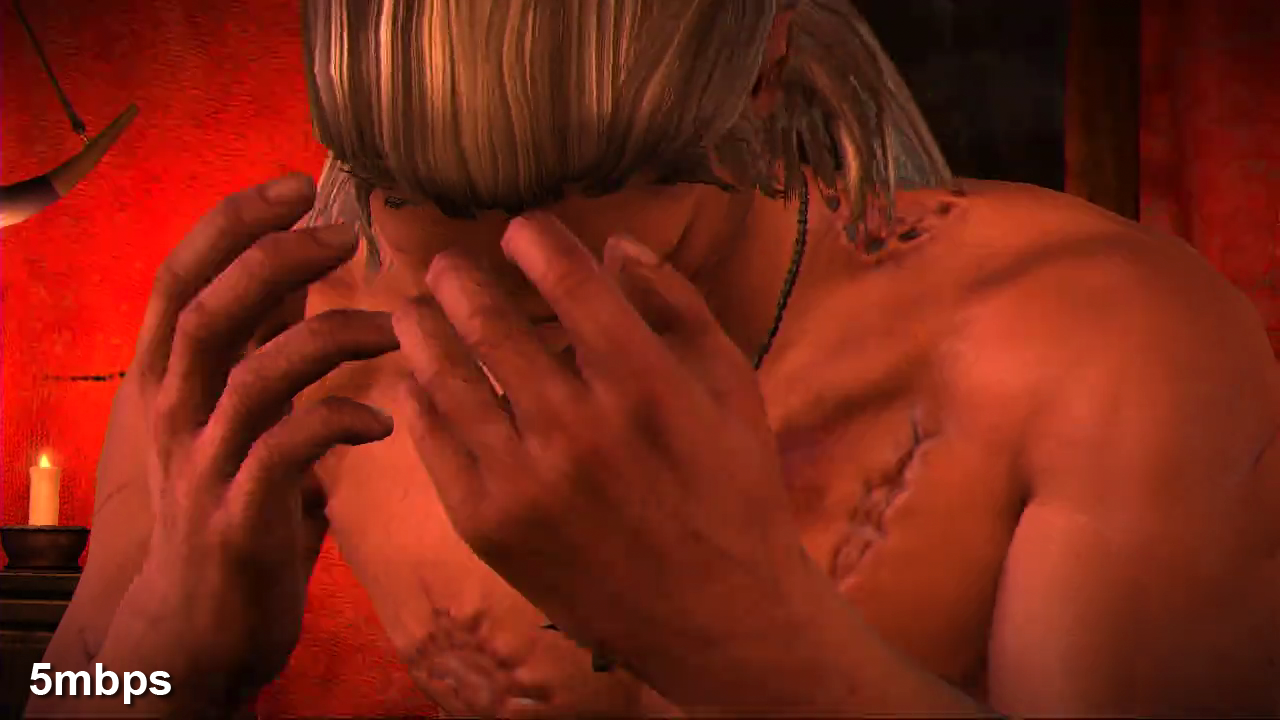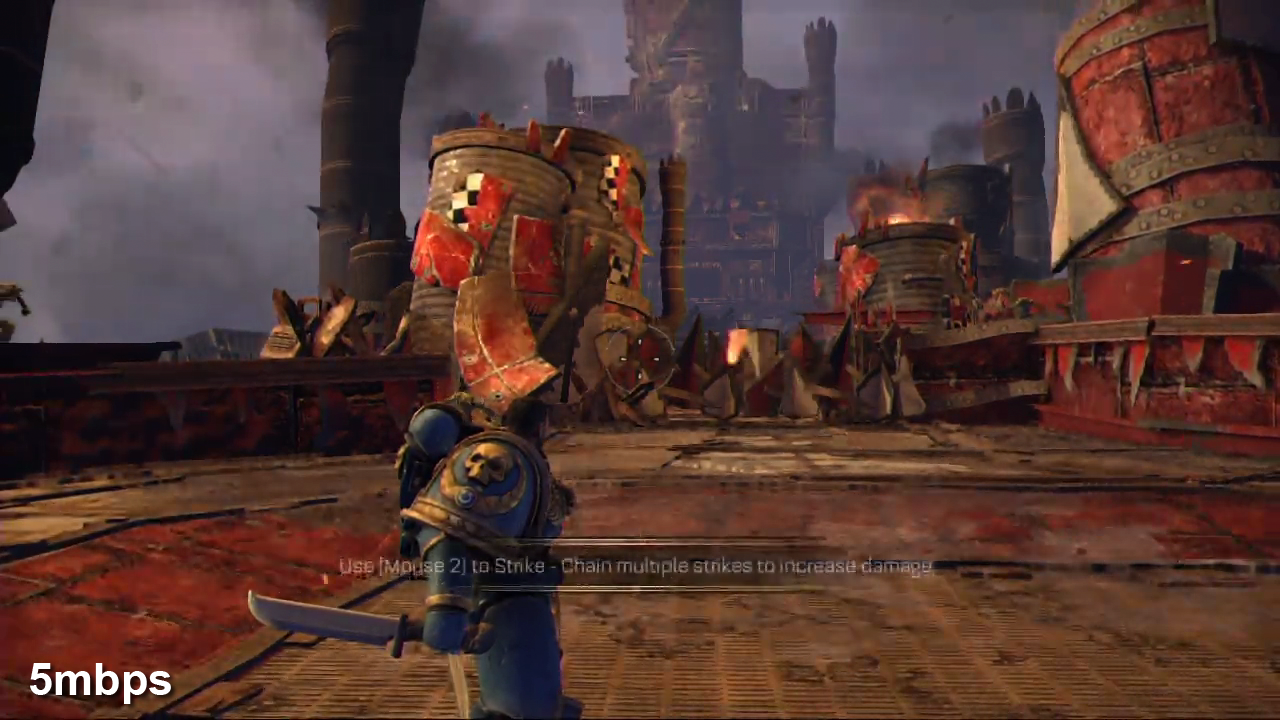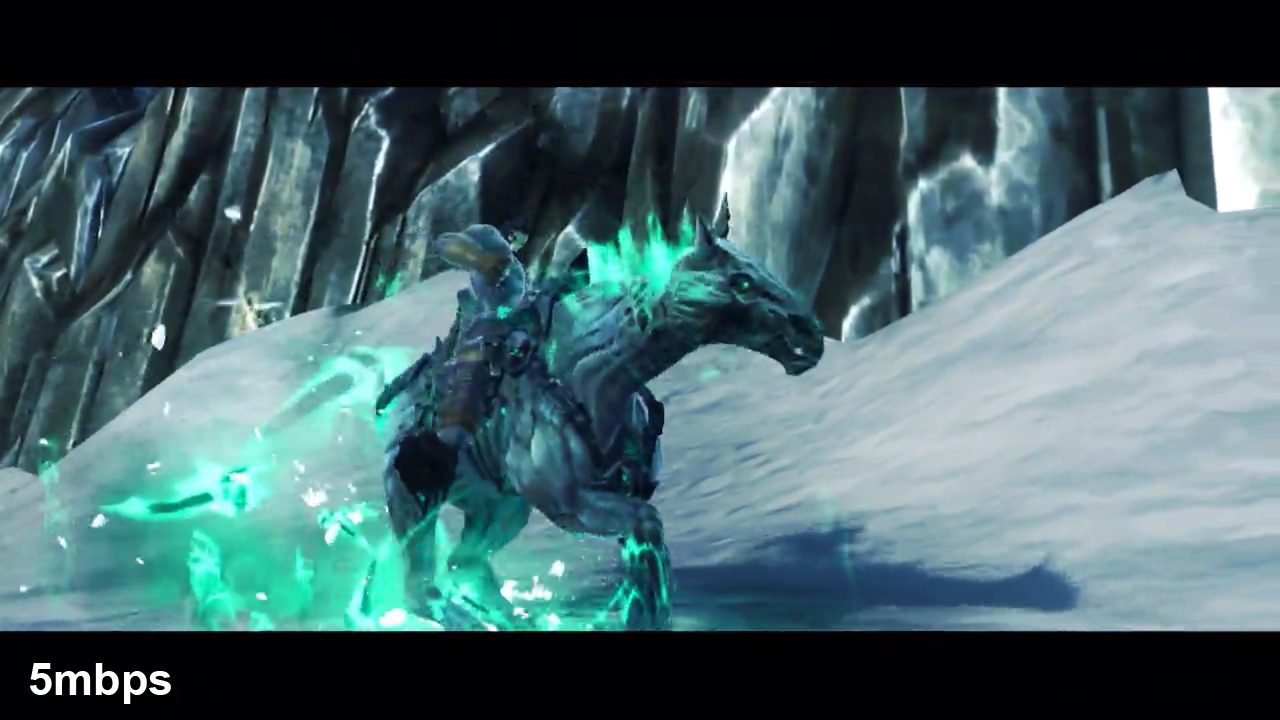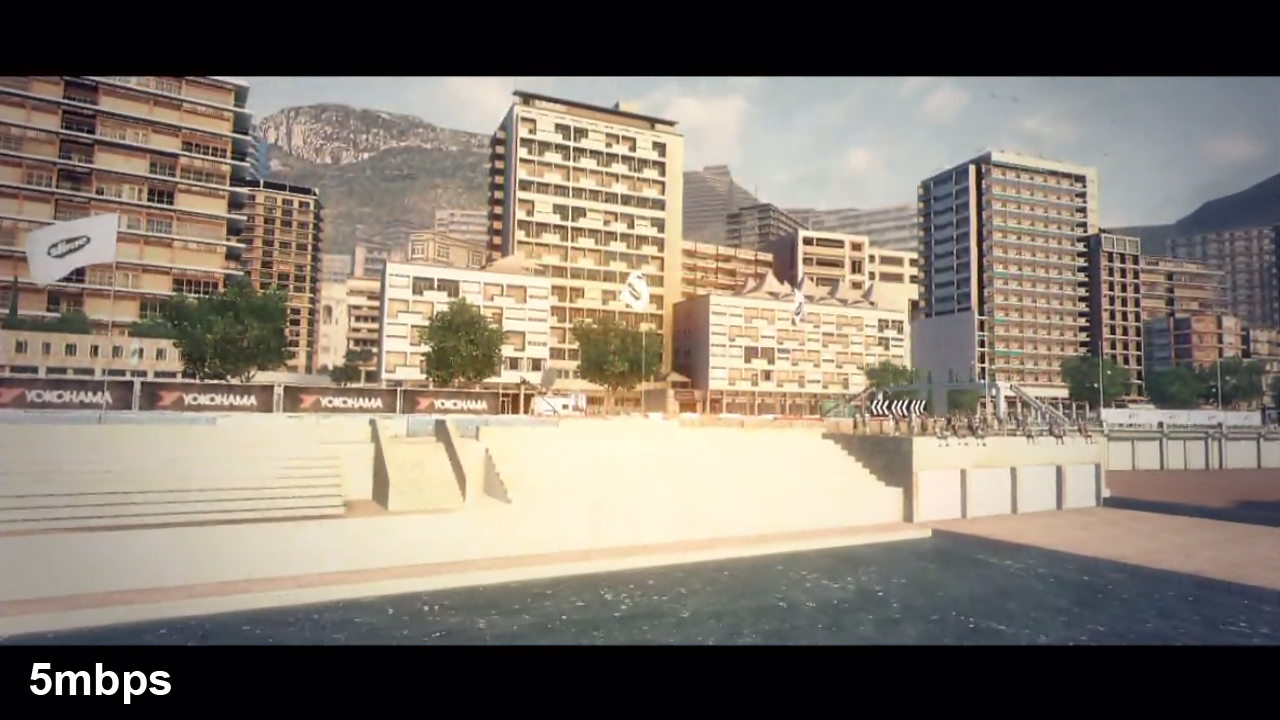 While the image quality is now much improved, it can be better - without ramping up data throughput still further. OnLive is still running a fairly basic hardware-accelerated h.264 encoder, so even at the same level of bandwidth there are many optimisations to overall image quality that could be made. The first real indication we'll get of any substantial progress will come from the first true OnLive competitor to emerge - licensed versions of GeForce GRID - something we hope to report back on at the earliest opportunity. But in the here and now, the question is to what extent OnLive itself is now worthwhile - if you've got the bandwidth to sustain the top-end 12mbps experience, does the service now approach anything like the kind of performance we were initially promised?
Well, the only issue with running at such an improved level of clarity is that the service's other shortcomings are brutally highlighted; namely the low-to-mid quality graphical settings on the server-side PCs. For example, titles like Darksiders 2 still run with low-resolution character shadows, while Saint's Row 3 is cut short of the higher levels of DirectX 11 lighting that might be possible on even a budget-conscious PC setup. While it's to be expected that compression artifacts will help to hide some subtler visual effects such as ambient occlusion, the promise of playing high-end games on low-spec hardware is still far from being fulfilled. Remember that OnLive promised us server-side upgrades to run the latest games at the best settings? Well it never really happened to begin with, and it's certainly not happening now in the service's post-bankruptcy era.
It looks better, but how's the lag?
The option to boost image clarity is hugely welcomed of course, but are the new latency controls just as worthwhile? To get the most responsive results in the performance test, it's necessary to engage the low latency full-screen mode, in tandem with unchecking the v-sync box (changing the v-sync option alone does nothing). For games involving sharp camera movements, such as the opening heist stage in Saint's Row 3, there is a perceptible improvement in response that makes aiming easier. That being said, the benefits here don't outweigh the dramatic drop in image quality, appearing in the form of a constant tear that many will notice streaking up and down the monitor.
The nature of this v-sync mode deserves mention. Rather than altering a universal setting for all games on the server-side, it actually affects client-side decoding. With v-sync engaged, the client needs to wait for the next screen refresh before it can display the frame it has just finished decoding. If that image arrives just after the v-sync refresh - even by 0.01ms - you'll have to wait anything up to 16.66ms for it to be displayed. Turning off v-sync means you get that image as soon as it is decoded. The advantage is lower latency, the downer being some utterly hideous screen-tear. In short, it's a nice option to have, but not really the best solution.
"Image quality boosts are welcome - the flipside being that the poverty spec settings for many key games become all the more apparent."
The client also includes network latency and decoding speed metrics for the first time. Up until now, OnLive has been very tight-lipped about statistics for latency and video quality behind the scenes. We now know that on our Sky fibre 40mbps test set-up, network latency is 34ms, while decoding time is a paltry 6ms per frame. We suspect that may be higher in practise across the entire pipeline - OnLive doesn't encode on the GPU like GeForce GRID, it'll need to pump the frame to its hardware encoder after scan-out, perhaps adding to the latency measurements we have here. For what it's worth, breaking out the Ben Heck latency controller monitor board and re-testing Unreal Tournament 3 (the most responsive game we've played on the system) still gives us end-to-end lag of around 150ms - that's the time taken from pressing a button on the joypad to the action registering on-screen.
So at the very least, OnLive has improved to a significant degree. However, once you're logged into the service, the lack of any new titles on show paints a very worrying picture. The specials section doesn't actively promote anything as of writing, while new additions to the marketplace have been thin on the ground since November 2012. We can also confirm that Warner Bros. has temporarily removed its entire game selection from the OnLive catalogue, up to and including Batman: Arkham City and Lego: Harry Potter. What we're left with is a reasonable collection of older titles and a thorough work-out of first-gen cloud technology, but nothing like the kind of comprehensive competitor to PC, PlayStation and Xbox that the service was originally intended as.
However, if the PlayStation 4 reveal told us anything, it's that cloud gameplay is still a key priority for the future. Valve's Gabe Newell has also hinted that PC gameplay will transition from home-based server PCs to a more cloud-like arrangement. By extension, it's unlikely that Microsoft will be left behind too. All of these systems should benefit from tech advancements over the first-gen OnLive, but at the very least it's good to see the existing service improve to the degree it has. Our recommendation? If you're on a high-bandwidth broadband connection, log in via PC, ramp up the bandwidth to the max and check it out. OnLive still has a very generous selection of playable demos and there's still more than enough content to get the measure of the service.
Will you support the Digital Foundry team?
Digital Foundry specialises in technical analysis of gaming hardware and software, using state-of-the-art capture systems and bespoke software to show you how well games and hardware run, visualising precisely what they're capable of. In order to show you what 4K gaming actually looks like we needed to build our own platform to supply high quality 4K video for offline viewing. So we did.
Our videos are multi-gigabyte files and we've chosen a high quality provider to ensure fast downloads. However, that bandwidth isn't free and so we charge a small monthly subscription fee of £4.50. We think it's a small price to pay for unlimited access to top-tier quality encodes of our content. Thank you.
Support Digital Foundry