Eve's crowd-designed display may be the first 1440p 240Hz IPS monitor
Plus: an interview with CEO Konstantinos Karatsevidis.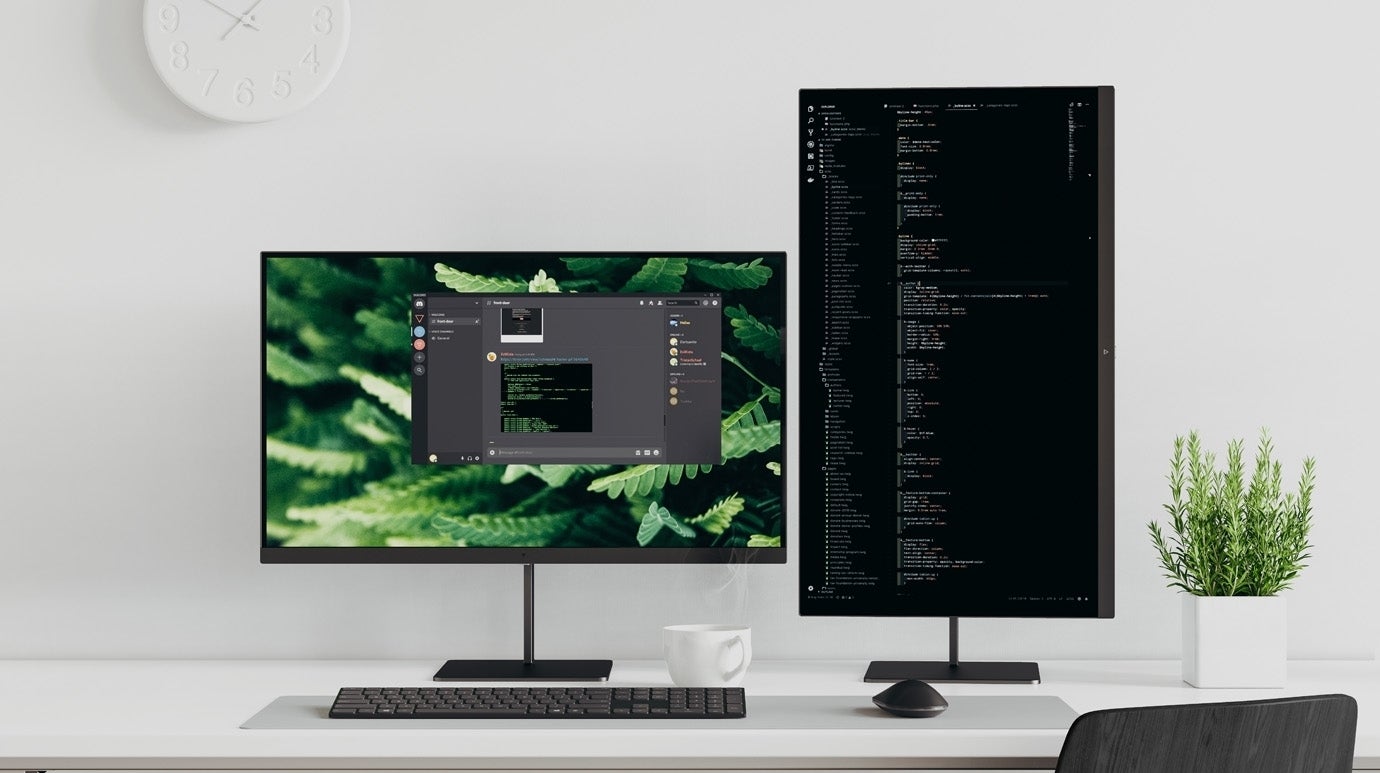 A few months ago, we reported on the Eve Spectrum: a crowd-designed display based around the same 1ms IPS LG panel as our current top gaming monitor recommendation. Back then, the Finnish start-up behind the monitor was planning to offer a series of improvements to make its offering more unique, including a higher contrast figure, overclocking from 144 to 165Hz and USB-C connectivity - all solid upgrades that meshed well with the unique, fan-influenced design. Now, as the Spectrum goes on pre-order, the company has unveiled that the monitor will actually be available with three different panel choices - including the very first 1440p 240Hz IPS screen to appear at retail.
That's big news, because almost all of the high refresh rate 240Hz screens preferred by competitive gamers have only been available at 1920x1080 - a resolution that doesn't provide much screen real estate and can even look a little grainy at 27 inches. By moving to 2560x1440 while maintaining that extremely high refresh rate, you get a monitor that can perform to a professional standard in easy-to-run esports titles like Counter-Strike, while offering a sharper image and more screen real estate that will be appreciated by anyone that creates or consumes content at their computer.
It's worth noting that the Spectrum won't be the first 2560x1440 240Hz monitor outright, as the HP Omen X 27 and Lenovo Legion Legion Y27gq-25 both hit the same spec. However, these two both use TN panels, meaning colour accuracy and viewing angles are disappointing - perhaps why they've attracted only middling reviews. By contrast, the 1ms IPS panel used in the Spectrum should be much better for watching videos or doing Photoshop work, while costing about the same amount. It also supports DisplayHDR 600, so HDR games or videos should look quite decent.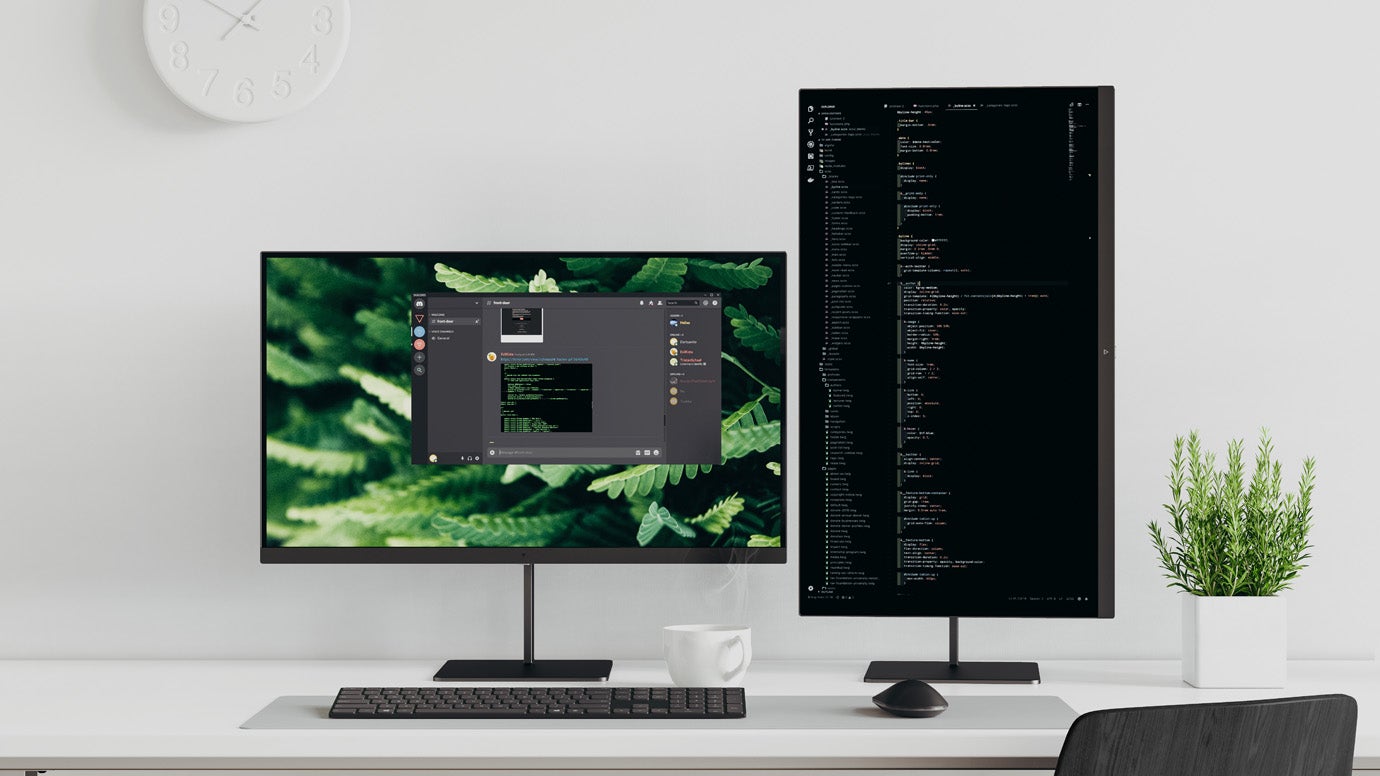 Eve's third panel choice is also a fascinating one - 4K at 144Hz. We've seen that same combo used on monitors like the Acer XV273K, and it can be a potent one - although it does require an extremely powerful computer with one of the best graphics cards to run most games at anything near that resolution and frame-rate target, even esports titles. So far, this specification has largely been available from monitor giants Acer and Asus, so it's a nice pick-up for Eve.
As well as revealing the three panel choices available to buyers, the final design of the Spectrum has also been revealed. It's clearly inspired by the "Blade" concept that the Eve community picked as their favourite, with elements of the Bloxy concept visible in its I/O offerings.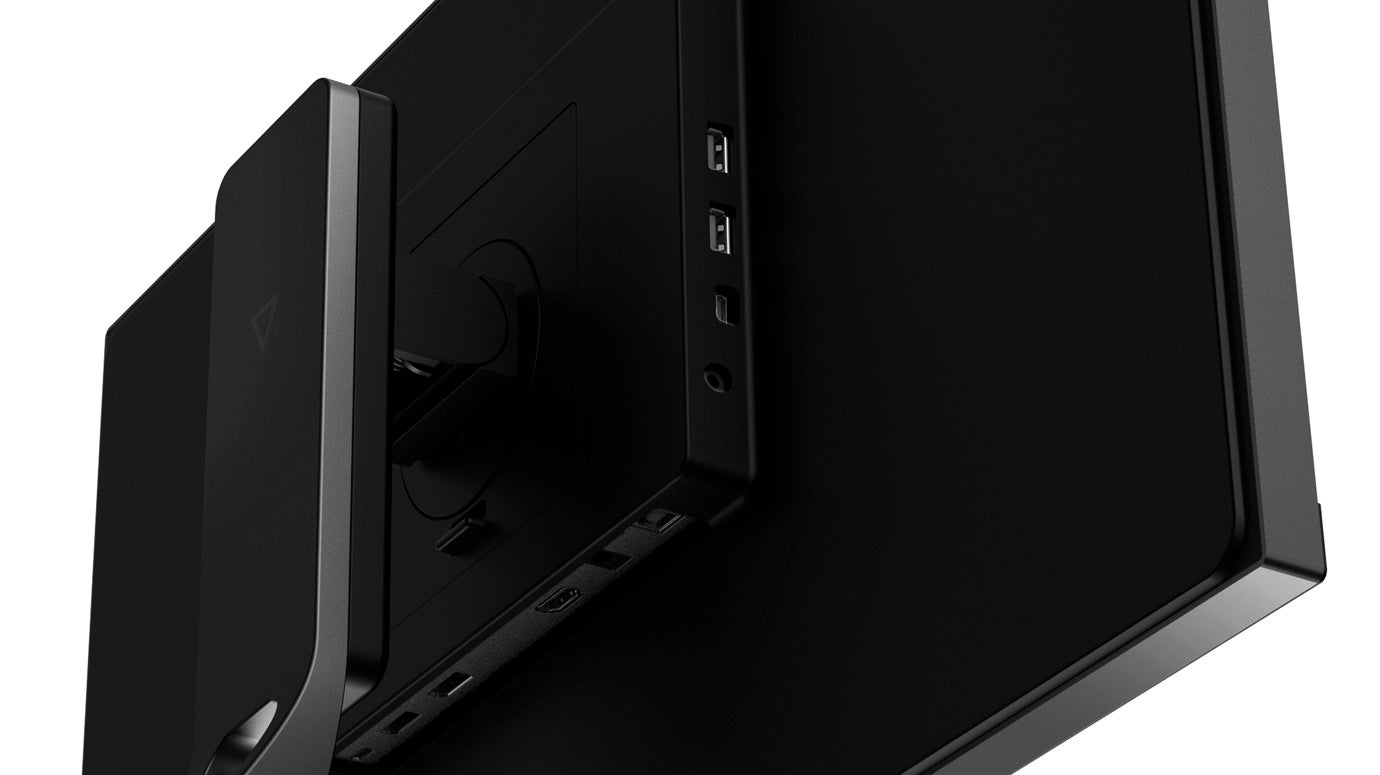 As this monitor is designed for content creation as well as gaming, it's nice to see promised features like 135W of pass-through USB-C charging make it into the final version. Another community favourite feature, full rotation to portrait mode, has also been added in the push up to retail. A more controversial decision may be the move to charge for the stand separately, something Apple was recently dinged for with their Pro Display XDR. However, as about half of the Eve community reported that they planned to use a VESA mount anyway, charging for the stand separately makes a lot of sense to me.
Thankfully, pricing for the Spectrum is quite competitive, although the company plans to increase prices after the initial pre-order period. The standard 1440p 144Hz model, the initial monitor Eve proposed, costs €349. Stepping up to a 240Hz refresh rate costs an extra €140, putting that option at €489. The 4K 144Hz panel is unsurprisingly the most expensive at all, at €589. Remember that if you do want the stand, you'll need to stump up an additional €99 for the privilege.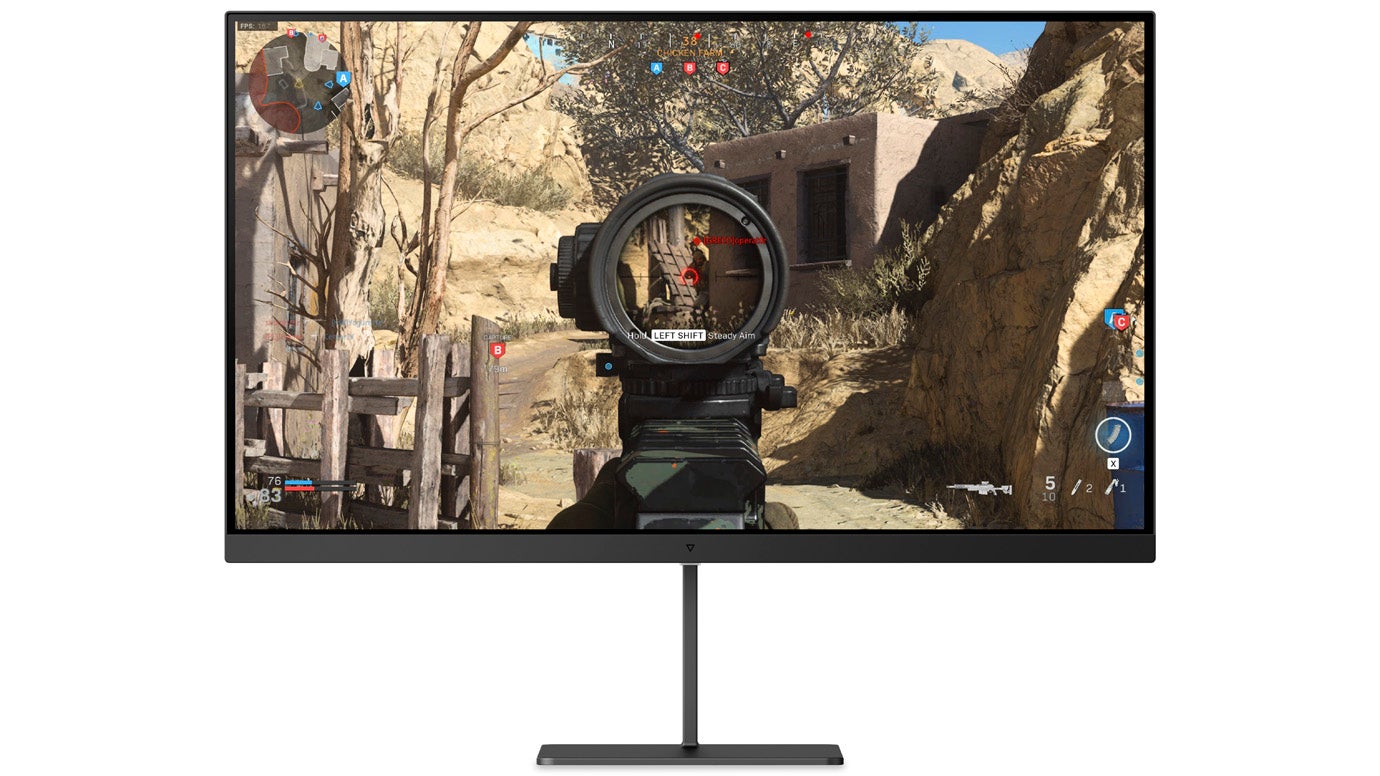 Unfortunately, you may need to wait a little while to get your hands on the Spectrum. The bog standard 144Hz model is expected to ship in early Q3 this year, while the more exotic varieties are scheduled to arrive in early Q4. That gives Eve's more mainstream competitors some time to ship 1440p 240Hz IPS monitors of their own - and despite a fairly good track record with the Eve V, their last big project, delays are always possible.
We briefly spoke with Eve CEO Konstantinos Karatsevidis about the Spectrum's most recent developments, including the new panel options and how the monitor will be shipped to customers.
Why did you opt for three panel choices rather than sticking with one option?
Konstantinos Karatsevidis: We were very lucky actually! Finalising the design took some time and while we were at it we received a call from our panel manufacturer mentioning these two new panels and that we could be the first to market given our Spectrum timing. Even better news was that these panels are having almost exactly the same dimensions allowing to leverage tooling we have developed. Once we've seen the spec sheets and realised that it would not impact project timeline while offering more choice to the end users it was a no-brainer. Our community is very happy to see these two options as they let people choose what works best. They are all 144Hz plus refresh rate which we think is a must have feature of 2020 while offering great colours and brightness.
Are you confident you'll beat other 1440p 240Hz monitors to market?
Konstantinos Karatsevidis: Yes! We picked up these panels at the best possible time and since we don't have a long retail arm we will be able to get these monitors to end users faster than our competition. Being small and fast does pay off sometimes!
Which design concepts influenced the final design?
Konstantinos Karatsevidis: It's an interesting question. People loved the Bloxy concept because of its very utilitarian design; on the other hand everyone was obsessed with the Blade concept as it had that iconic look. In the end we ended up creating something entirely different inspired by these two concepts. We took the super thin bezel construction from the Blade, in which a metal frame hugs the panel to minimise thickness, and we took the port box from the Bloxy allowing for good and easy connectivity. We have also added portrait mode to our stand at the last moment since the community became very vocal about it after seeing that the Blade concept was in the lead.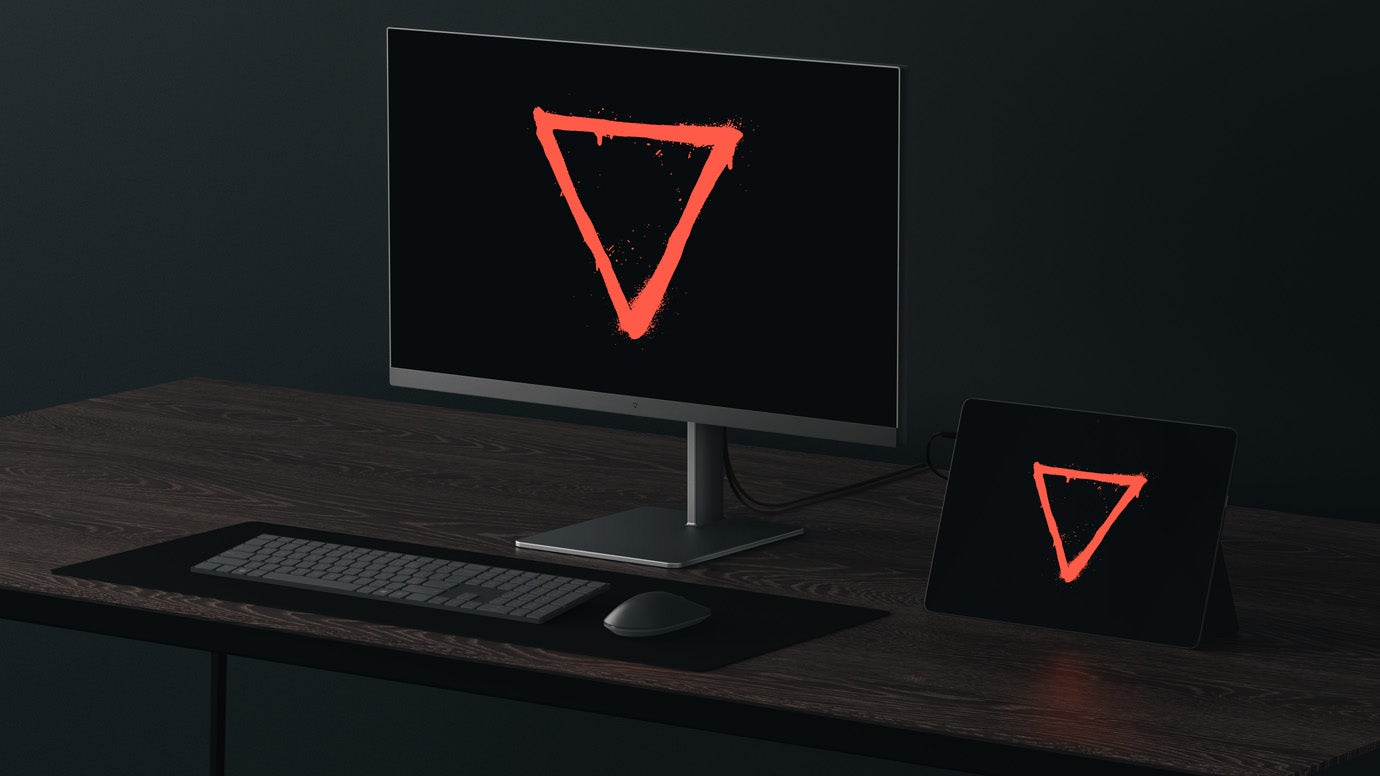 Will the monitors be dispatched from a single location or regional depots? Will customers have to worry about import duty in the UK or US?
Konstantinos Karatsevidis: Monitors will be first shipped out to our regional warehouses in which they would be cleared from customs and later on on shipped to the end users and selected retailers regionally. This would ensure that you don't have to worry about any extra duties and fees. Currently we are building the fulfilment and after service network but we already have a warehouse in Germany, UK, HK and US. We are looking for good partners in Canada and other regions currently.
Any interesting stories from development?
Konstantinos Karatsevidis: After the Eve V [a project to make a Surface-like 2-in-1 device], this project has been going much smoother. The actual project flow and pace is even "boring" in some ways. I have to say that I really love the fact that there have been no surprises in the project so far, apart from a few pleasant ones. The possibility to upgrade to new panels has been a game changer for the whole project. One short interesting fact I learned is that monitor stands are super expensive to build and really can be 50 per cent of the monitor cost. Another one is that we originally considered milling the whole Spectrum out of aluminium using CNC machines to achieve the same feel as the Eve V for the sake of consistency. We learned that making a full aluminium enclosure that way would cost around 400 USD, with it taking six hours to carve out one monitor on one machine at a time. So, no wonder there are not many displays on the market with aluminium enclosures!
It will be interesting to see whether the Spectrum is able to deliver on its promise of a 1440p 240Hz monitor before the mainstream competition - and indeed, whether it satisfies the fan community that directed its development. If Eve is able to get this right, then it could be one of the stand-out monitors of 2020, but there's still plenty of room left before the finish line.
Will you support the Digital Foundry team?
Digital Foundry specialises in technical analysis of gaming hardware and software, using state-of-the-art capture systems and bespoke software to show you how well games and hardware run, visualising precisely what they're capable of. In order to show you what 4K gaming actually looks like we needed to build our own platform to supply high quality 4K video for offline viewing. So we did.
Our videos are multi-gigabyte files and we've chosen a high quality provider to ensure fast downloads. However, that bandwidth isn't free and so we charge a small monthly subscription fee of £4.50. We think it's a small price to pay for unlimited access to top-tier quality encodes of our content. Thank you.
Support Digital Foundry