Cyberpunk 2077 best PC settings: how to improve performance with minimal hit to quality
Optimised settings can increase frame-rate by up to 35 per cent.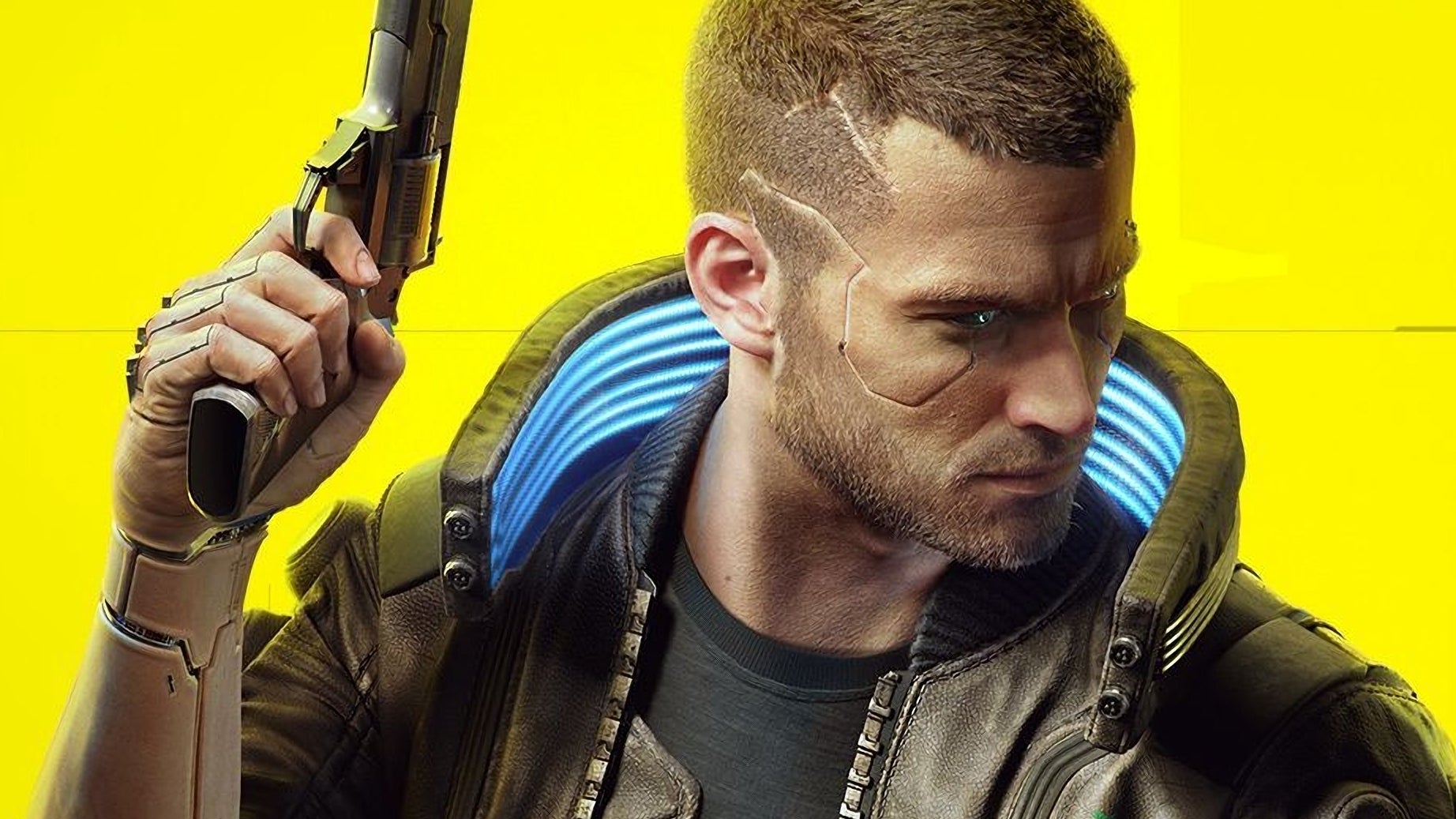 There's no doubt about it - Cyberpunk 2077 is a demanding game, heavy on both CPU and GPU, while solid-state storage is also recommended for an optimal experience. It's perhaps a game geared towards the computers of the future, but in the here and now, it's still possible to get a fantastic PC experience - a process we hope to aid with our optimised settings. Put simply, we tested every graphics setting in Cyberpunk 2077, measured the performance cost and judged the overall quality you get at each preset. The idea here is straightforward: to retain everything that makes the game 'next-gen' from a visual perspective, but to deliver the best 'bang for the buck'.
The test rig we used is hardly mainstream - we paired Intel's Core i9 10900K with a RTX 3090 and 32GB of 3200MHz DDR4, and we ran the game from an NVMe drive. However, all of our measurements were taken at 4K resolution, meaning that as you move down the resolution ladder back to 1080p, the requirements of the graphics card you'll need scale back considerably. To put all of this into perspective, our chosen settings allow an RTX 2060 to run the game without ray tracing at 4K30 resolution using the balanced version of DLSS, or to hit 1440p60 (with just minor dips in the busiest parts of the city). Interestingly, native 1080p actually seems a touch heavier than DLSS 1440p - and certainly looks a significantly less impressive.
Hopefully that gives some kind of idea of how this game scales on the graphics side - yes, it's demanding. The RTX 2060 may well be the least capable Nvidia GPU with next-gen features, but it's still a fairly powerful piece of kit, relatively speaking. You can of course tweak downwards still further and still have a great experience, but at that point, you'll start to cut into the quality level. Our objective here is to set the bar, and to retain the the game's wow factor, and to achieve this with an RTX 2060 is impressive stuff. It does have its limits - 6GB of VRAM takes ray tracing out of the equation unless you're happy with 1080p30 (in which case, you can max out every single RT effect, right up to psycho-level lighting) - but it's still an impressive showing overall.
First of all, to understand exactly how we've crafted our optimised settings, I'd recommend watching the video. To give you some idea of the overall win here, on the RTX 3090 system at 4K resolution without ray tracing or DLSS in use, moving from flat-out ultra to optimised settings delivers a 35 per cent improvement in performance, clawing back 5ms of render time. When a 60fps experience essentially requires a render budget of 16ms per frame, that's an impressive saying for no appreciable hit in visual quality.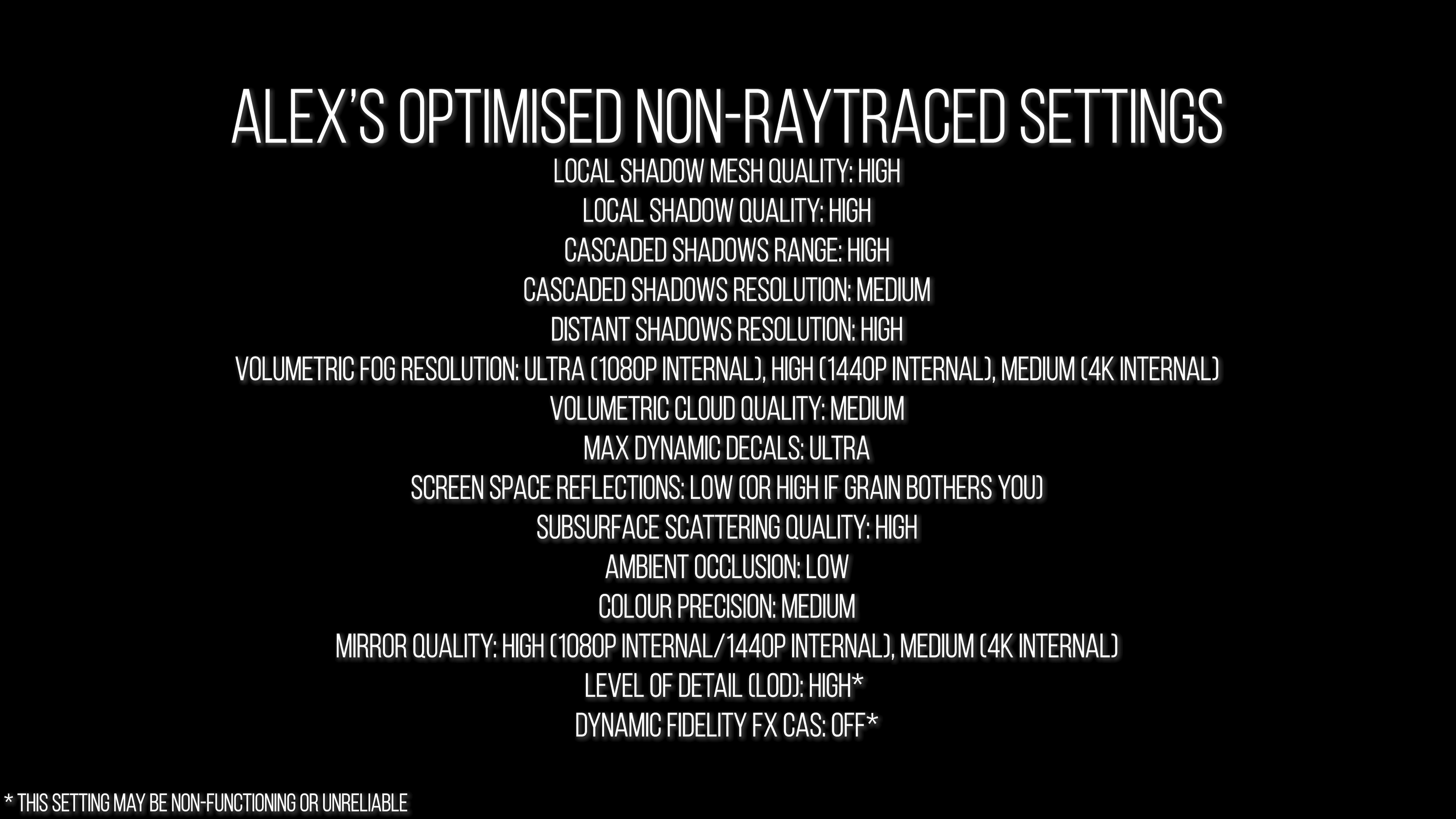 Note we recommend DLSS quality mode at 1080p, balanced at 1440p and performance at 4K - if you are using an RTX card, of course. For optimised ray tracing settings, I recommend turning off ray traced shadows, running RT lighting at medium and turning on reflections. An alternative 'light' mode would see you turning off reflections too, leaning into the rasterised screen-space versions instead. As you can imagine, if the standard non-RT version is demanding, using ray traced graphics can only add significantly to the load. As you might imagine, using DLSS is essential in maintaining good performance. Right now, RT only seems to work on Nvidia cards, despite using the DXR API that should allow for AMD's RDNA 2 offerings to operate - but with Team Red's Super Resolution DLSS alternative currently not available, we can foresee good RT performance being difficult for AMD's new cards.
I can foresee the heavy system requirements improving here because it is clear that the game has some technical issues. For starters, as you will have noted in the video, driving around the city is demanding on the CPU - and it appears that SMT or 'hyper threading' is not working properly on Ryzen processors, meaning that the mainstream favourite - the Ryzen 5 3600 - is unduly suffering, particularly when driving at speed through the city. A user-mod apparently addresses the issue but we found no improvement to CPU-bound performance at all, and we'd hope to see CD Projekt Red address this entire situation with some urgency. Secondly, some settings simply do not appear to be working. We can imagine that the level of detail setting has both CPU and GPU implications but adjusting it made no difference to the presentation or indeed performance. This, along with many other things, needs to be fixed.
While we do expect optimisations from the developer to arrive in due course, our time spent with the game re-confirms our contention that this is a title targeting the next generation of hardware, especially if you're looking to hit 60 frames per second, or something close to it, without compromising too much on graphical equality.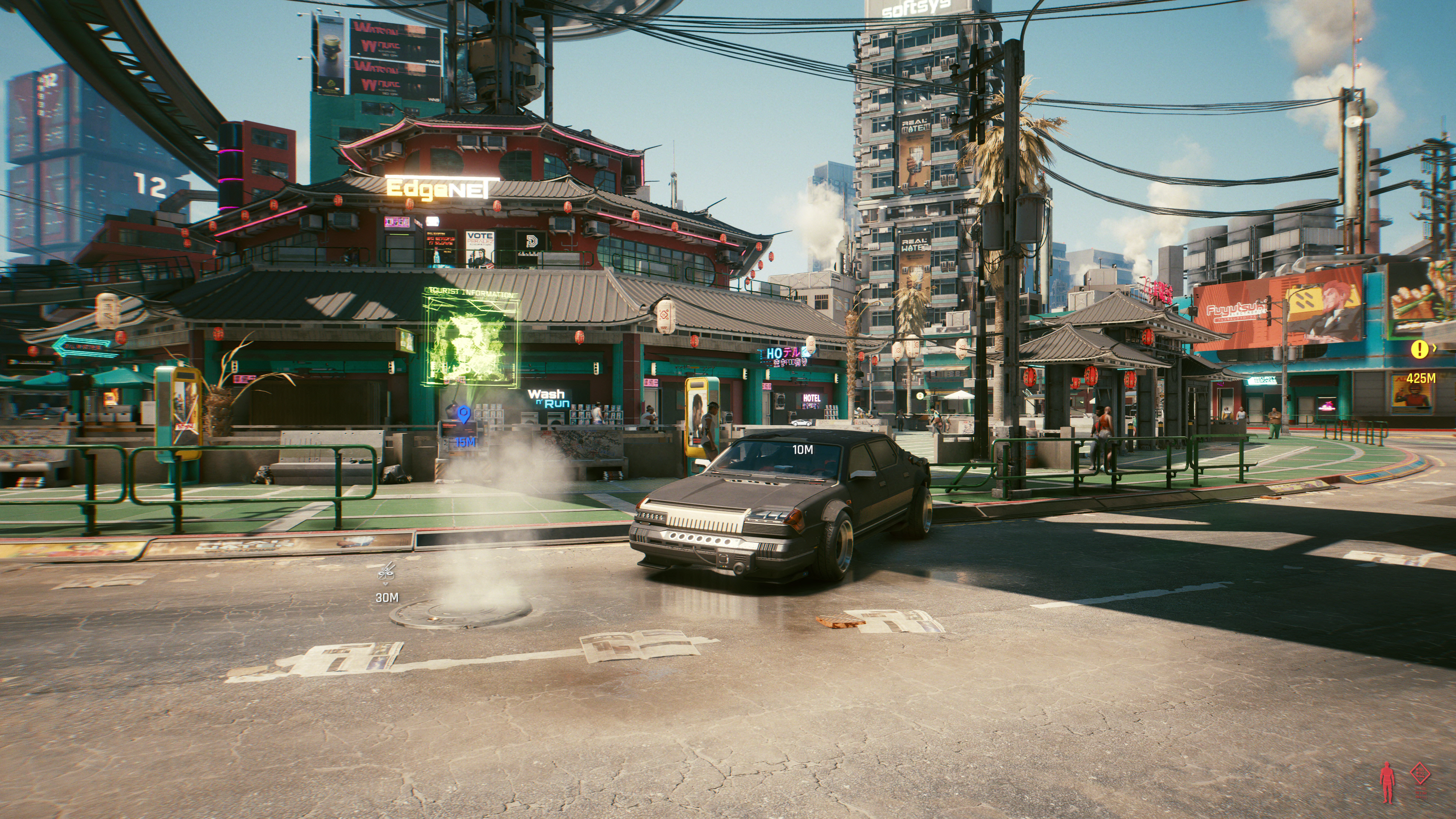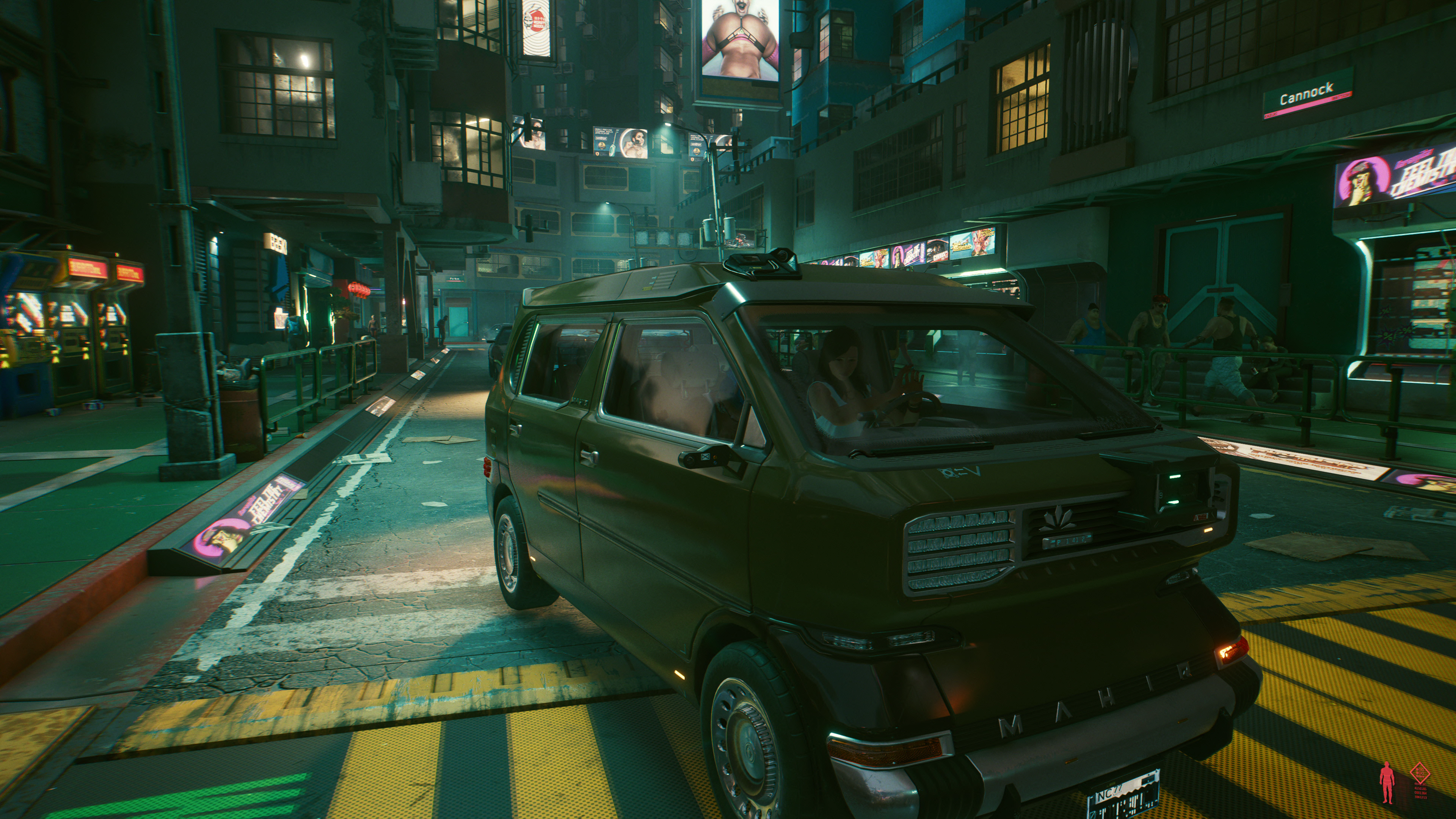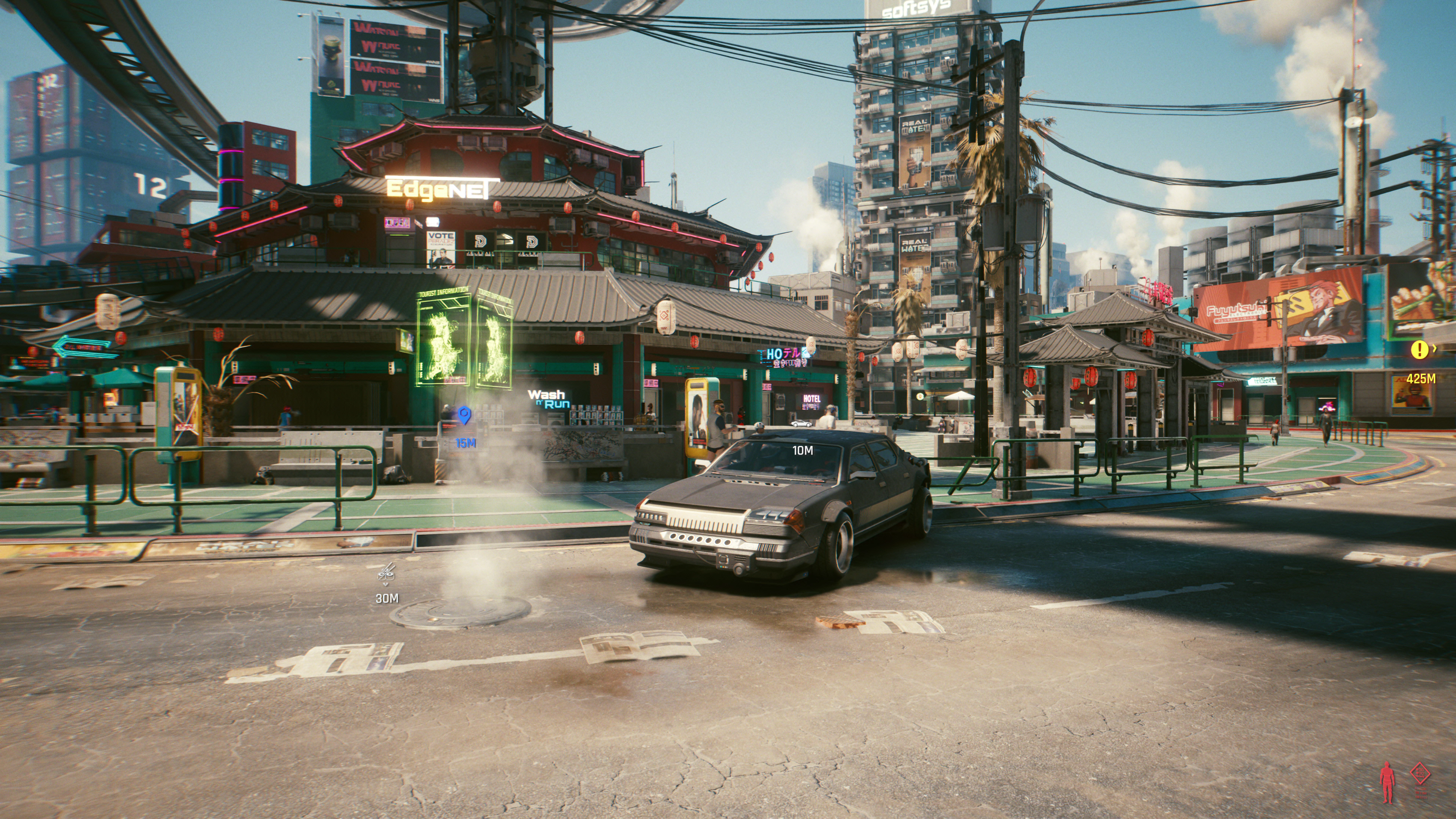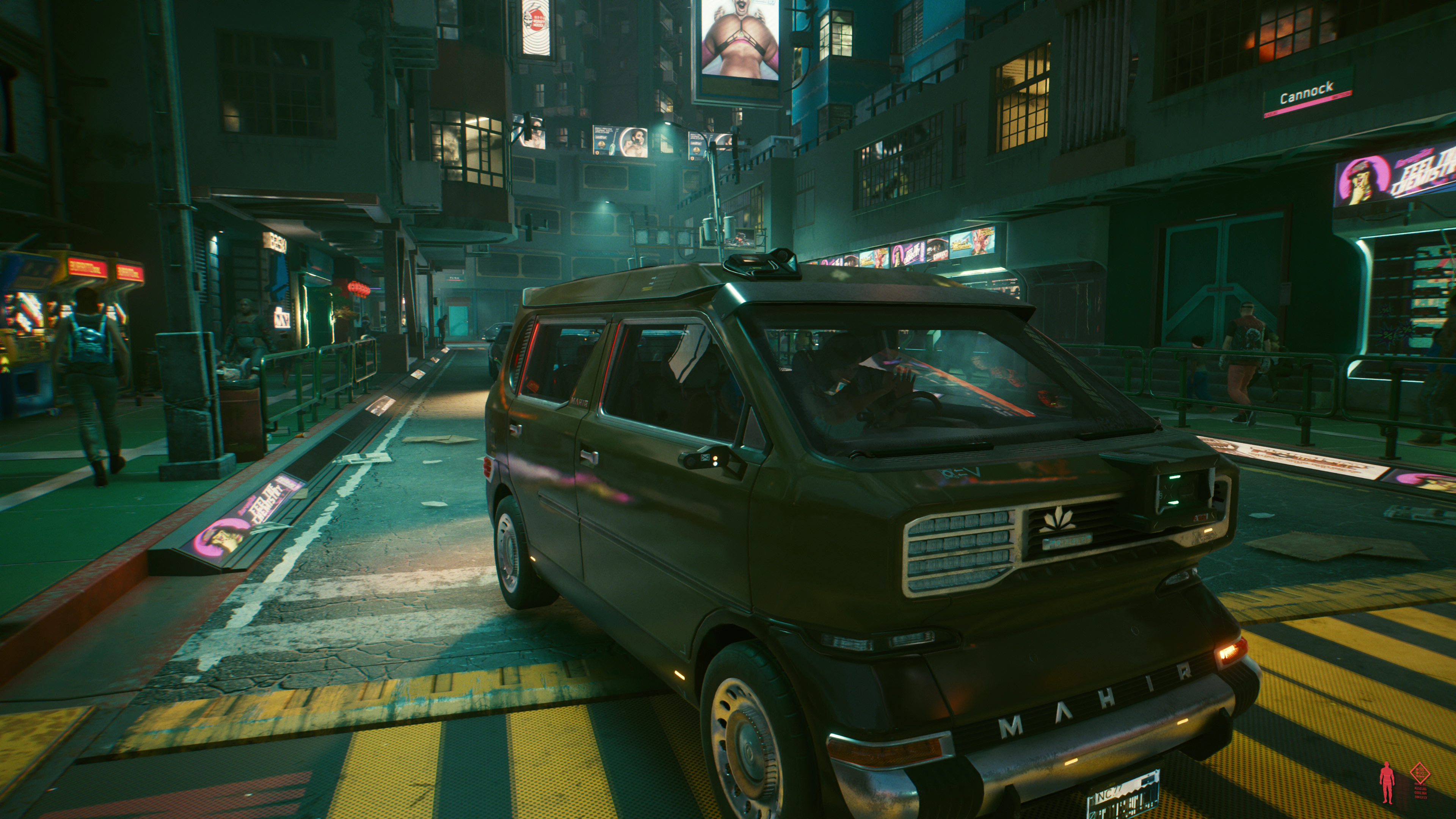 Yes, there is some scalability on the graphics side of the equation, but less so on the CPU front - I'd venture to suggest that CDPR's recommended specs are targeting a 30 frames per second experience, where four core/eight thread processors would be the minimum. Those still using four core, four thread legacy i5s are going to struggle. Based on how demanding the game is, we can foresee Cyberpunk 2077 spurring many people to upgrade their PCs, especially if RTX 2060-level hardware can't sustain native 1080p60 on our optimised settings (DLSS provides a remarkable get-out-of-jail free card here).
There is one final purchase I'd recommend on the list of potential upgrades: a variable refresh rate monitor. Hitting 60 frames per second is one thing, but sustaining it is quite another. A G-Sync or FreeSync display allows you to target a 'window' of performance - say 50 to 60fps - which allows for more flexibility and ambition in your settings. On a standard display, achieving consistency means adjusting presets to accommodate for worst case scenarios - which is far, far more tricky. This process also means that you're factoring in a certain degree of overhead, which means that your GPU may be under-utilised for much of your play time. Variable refresh rate technology solves a lot of problems here.
The ultimate pay-off is immense. The PC version of Cyberpunk 2077 really does look a generation beyond the console versions, and it'll be fascinating to see how CD Projekt Red chooses to tap into the graphics and CPU power of PlayStation 5 and Xbox Series consoles, and whether the system resources are there to implement any of the ray tracing effects. That's something to look forward to in 2021, but in the here and now, there's no question about it: PC is the best place to play, if you have hardware required to get the job done. Hopefully our optimised settings bring a lot more graphics cards into contention, but it'll require more work from CD Projekt Red to deliver meaningful boosts on the CPU side of the equation.
Will you support the Digital Foundry team?
Digital Foundry specialises in technical analysis of gaming hardware and software, using state-of-the-art capture systems and bespoke software to show you how well games and hardware run, visualising precisely what they're capable of. In order to show you what 4K gaming actually looks like we needed to build our own platform to supply high quality 4K video for offline viewing. So we did.
Our videos are multi-gigabyte files and we've chosen a high quality provider to ensure fast downloads. However, that bandwidth isn't free and so we charge a small monthly subscription fee of £4.50. We think it's a small price to pay for unlimited access to top-tier quality encodes of our content. Thank you.
Support Digital Foundry