Rise of the Tomb Raider shines in HDR on Xbox One X
And Digital Foundry has the gameplay capture to prove it.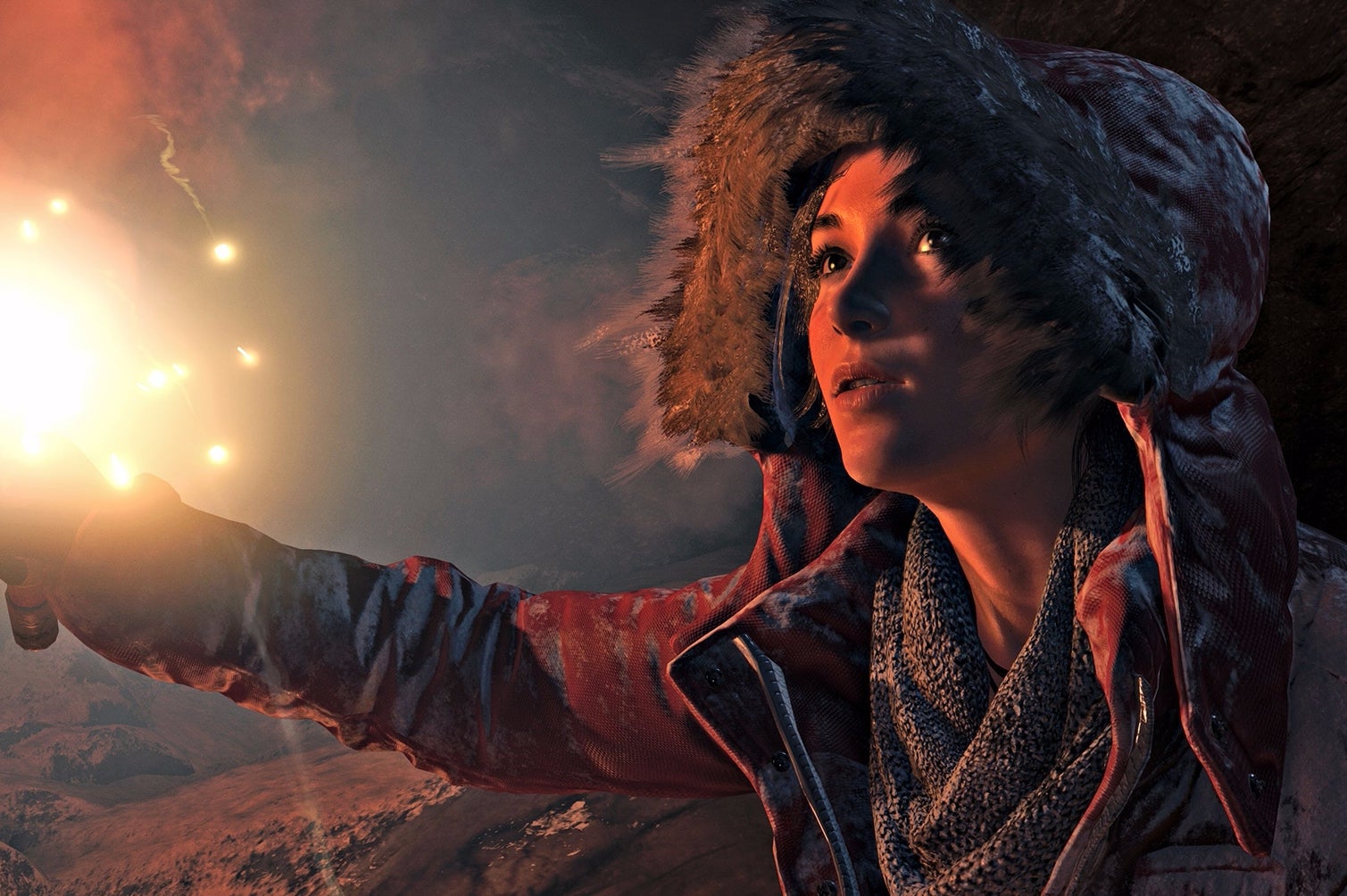 A couple of weeks ago, Microsoft began its latest global media tour, primarily to promote Xbox One X. While the range of games available to check out was essentially a subset of the impressive Gamescom line-up, we did have the opportunity to get direct feed capture of a range of titles that we'll be covering over the next week, starting with Rise of the Tomb Raider. We've already posted our initial thoughts on the Gamescom demo (and we have more coverage planned) but for now, we thought we'd kick off with a look at the game's breathtaking HDR support.
Right now, the high dynamic range functionality has only been confirmed for Xbox One X, but we're hopefully that developer Nixxes will also roll out the upgrade for PC and PS4 Pro users. In theory, that should not be too difficult: we've already seen HDR running beautifully on Nvidia PC hardware as far back as March 2016 at the GTX 1080 launch. Nixxes has even blogged about it, making its no-show for users something of a mystery. It's a feature worth bragging out - what we've seen of Tomb Raider's HDR support on Xbox One X is simply beautiful, significantly transforming the look of the game.
HDR is all about extreme contrast - on the right screens, blacks can be inky black, whites can be eye-searingly bright. Tomb Raider literally runs the gamut in the Prophet's Tomb Gamescom demo, Lara's progress through a near pitch black cave illuminating by her bright blue glowstick, the dark and forboding Prophet's Tomb itself more accurately lit by the natural light flowing in from the sky above. There's even the sense that more detail is resolved in the specular pass, particularly on the moist cave walls. From our perspective, it's another cool reason to revisit this game when Xbox One X launches on November 7
It's an experience we can try to bring home to you today with a full HDR capture of the Gamescom demo. If you're watching on YouTube on a standard range screen, you'll get a downsampled, tonemapped presentation - though in itself, it does show a slightly different look to the lighting. To view in HDR, users of mid-range and high-end Samsung 4K TVs can track down the video via the YouTube app, while Chromecast Ultra owners can stream the video to their HDR screens and get an equivalent effect. The very best possible experience is available to Digital Foundry Patreon supporters, who can download the pristine source file, copy it to USB stick and view directly on their screens, or via a compatible device like Xbox One S or Nvidia Shield Android TV. [UPDATE: Select smartphone owners can also use devices including the Galaxy S8 to watch in HDR].
Rise of the Tomb Raider pushes HDR hard, and in the early demo we played, possibly it goes too far. The contrasts between dark and light occasionally result in ultra-bright blow-out on some highlighted elements. We are looking at work-in-progress code of course, but the game also includes an HDR slider, similar to the one found in Forza Horizon 3 and at home, the chances are you'd be calibrating the look of the game to more closely match your specific screen. The capture as seen here runs at the demo's default setting.
Time was limited with the game, but we did manage to play through the ten minute sequence across all three gameplay modes - high frame-rate, native 4K and enriched 4K. Our first impressions suggest that of the three modes, the latter may prove to be the best balance the Xbox One X version has to offer, pairing a higher quality visual feature set with improved performance compared to the pure 4K preset. As you may note while watching the video, while native ultra HD pushes the pixel counts to extremes, the trade-off is one or two sections where performance takes a hit: specifically, areas where water dominates the screen, along with the final cutscene.
We'll be taking a close look at this further on down the road, but the enriched 4K mode (using some kind of temporal upscale) is smoother in these areas and what you lose in absolute precision detail, you gain with a better-looking game overall with a firmer grasp of its 30fps target frame-rate. However, it's clear that some users really want native ultra HD resolution and it's great that multiple options are there to play the game using the power of the Scorpio Engine however you see fit.
We'll be reporting back on Rise of the Tomb Raider with a more detailed look at the Gamescom demo soon, but the arrival of the full game patch on November 7th is what we're really looking forward to. The high frame-rate mode in particular is exciting a lot of potential Xbox One X buyers, and this preset plays out beautifully on the limited content on offer in the demo. However, the brutal stress test of the Geothermal Valley hub area really is the yardstick by which this mode should be measured - and we're excited to check that out. In the meantime, our further testing on Rise of the Tomb Raider confirms that this is one of the Xbox One X enhanced titles to look out for, and its impressive HDR output is the icing on the cake.
Will you support the Digital Foundry team?
Digital Foundry specialises in technical analysis of gaming hardware and software, using state-of-the-art capture systems and bespoke software to show you how well games and hardware run, visualising precisely what they're capable of. In order to show you what 4K gaming actually looks like we needed to build our own platform to supply high quality 4K video for offline viewing. So we did.
Our videos are multi-gigabyte files and we've chosen a high quality provider to ensure fast downloads. However, that bandwidth isn't free and so we charge a small monthly subscription fee of £4.50. We think it's a small price to pay for unlimited access to top-tier quality encodes of our content. Thank you.
Support Digital Foundry