How Rise of the Tomb Raider on Xbox One X improves over PS4 Pro
UPDATE: Screenshot and video comparison assets added to the analysis.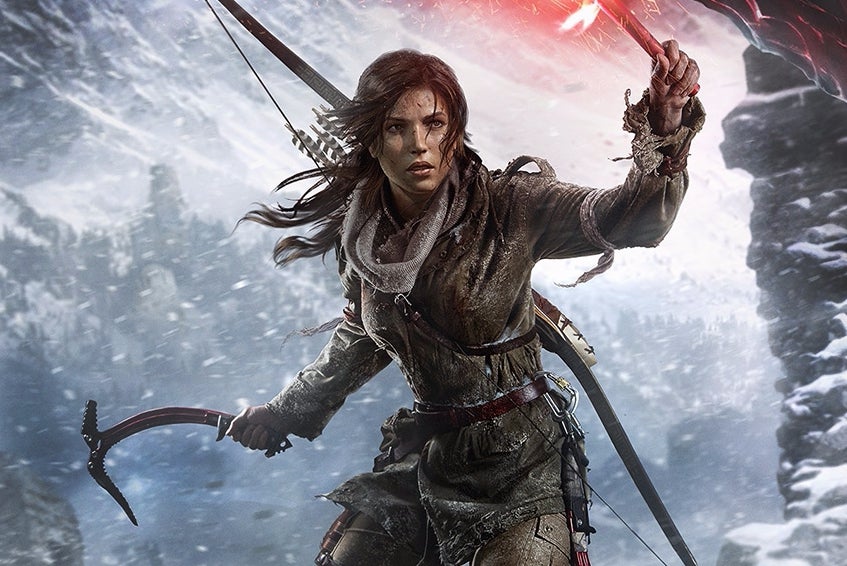 UPDATE 30/8/17 10:10am: We've updated one of the comparison images below with fresh PS4 Pro and PC shots that replicate an additional texture layer found in Square-Enix's Xbox One X press shot, representing an injured Lara. We couldn't replicate this look within the cutscene, but thankfully Digital Foundry readers came forward to help get better matching shots. The key takeaway remains the same though - Xbox One X is clearly running with higher quality art than PS4 Pro, but there are some curious differences with the maxed-out PC version.
UPDATE 26/8/17 2:00pm: Digital Foundry has returned from Gamescom and the first order of business is to take a good, hard look at the press assets Square-Enix has revealed for the Xbox One X version of Rise of the Tomb Raider, and to see how they compare with the existing versions of the game. John Linneman has compiled all of his findings into the video analysis below and we've also provided PS4 Pro and PC settings comparison shots to match Square's press images.
There are some interesting observations here - clearly, the top-end PC textures are incorporated into the Xbox One X version as expected (indeed, one shot even shows additional detail we couldn't replicate on PC). Additionally, other changes have been made: on the plus side, PureHair (aka TressFX) seems to get an upgrade, but there's a puzzling downgrade in depth of field rendering. We'll have more on this title as soon as we can.
Original story: We've covered Rise of the Tomb Raider across four different formats over the last couple of years, and we're about to add a fifth and possibly final release to the line-up. At Gamescom 2017, Square-Enix revealed a playable demo of the title running on Xbox One X - our first chance to see how the game compares to both the base Microsoft console, and of course PlayStation 4 Pro. The initial takeaway? First impressions suggest that Xbox One X is indeed capable of producing a tangibly improved version of a key third-party title - what we've played looked even better than the excellent PS4 Pro release.
Let's talk basics first - an on-site Square-Enix representative told us that talented Dutch developer Nixxes has handled the port on behalf of Crystal Dynamics. It's an interesting choice bearing in mind that Crystal produced the original Xbox One version. However, the benefits are obvious - Nixxes is responsible for the PC, Xbox 360, PS4 and PS4 Pro versions of the game, and this means that the X version runs with the enhancements made on the latest PS4 update. Case in point: Crystal never fixed the input lag issues on the original Xbox One release, while the X port retains the crisper right-stick control of the latest PS4 title update.
Beyond that, it's all about the enhancements. The Gamescom playable demo takes place in the game's second level, Syria. The initial traversal section (seen here, for reference) is skipped, the major plot-points recapped via a video sequence, before gameplay kicks off within the Prophet's Tomb itself, culminating in Lara's dramatic exit from the flooded structure.
Just like the PS4 Pro game, there are three specific game modes you can swap between in real-time - all of them boasting considerable upgrades on Xbox One X. The checkerboard 4K mode on Pro is boosted to full, native ultra HD with a mostly consistent 30 frames per second. We spotted some slowdown when the screen is filled with rushing water as you negotiate one of the puzzles, but otherwise performance is solid - not a bad showing for alpha code. This is backed by higher resolution art assets and improved texture filtering - all of which in combination offers a distinct visual upgrade over the equivalent PS4 Pro mode.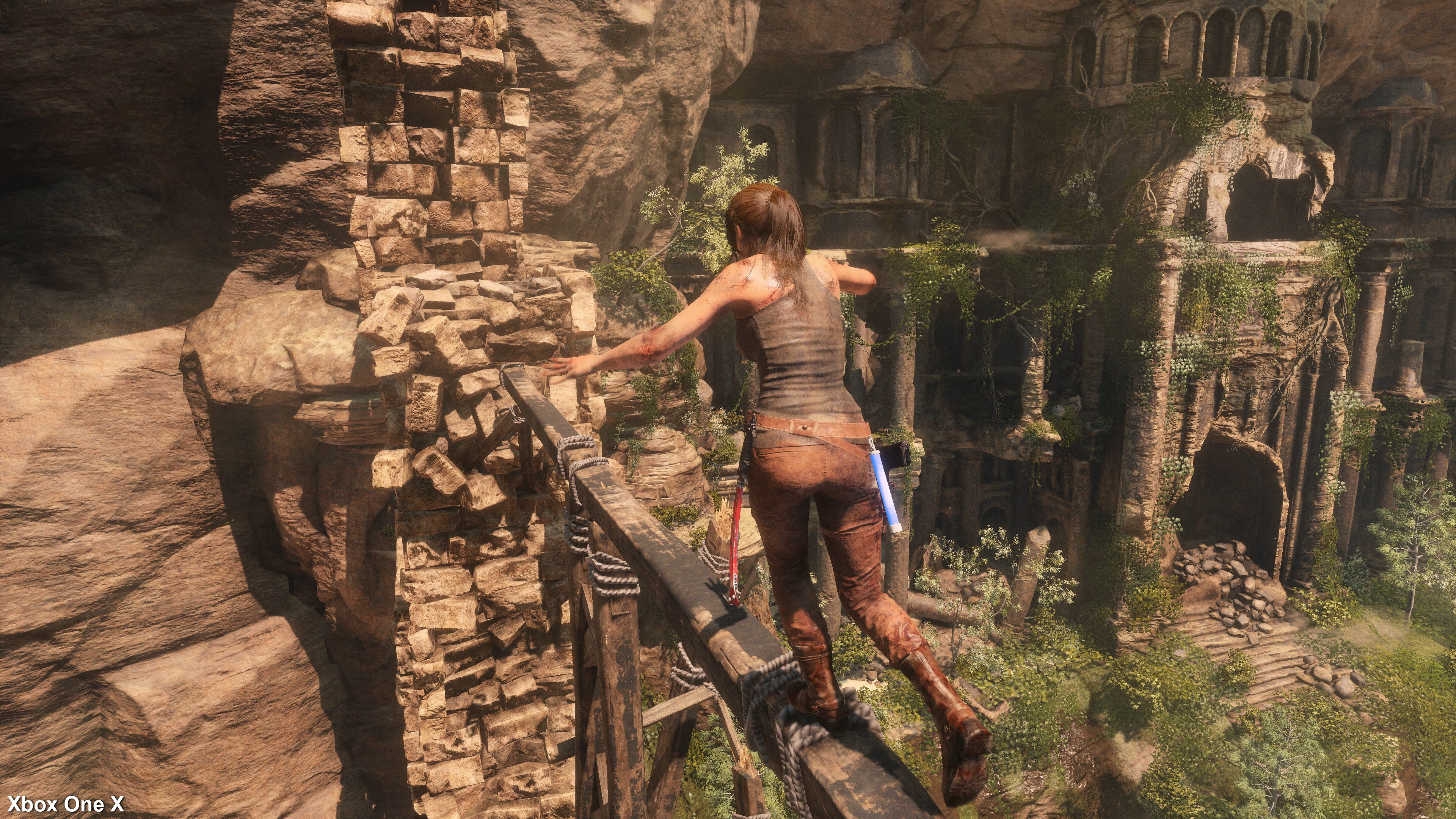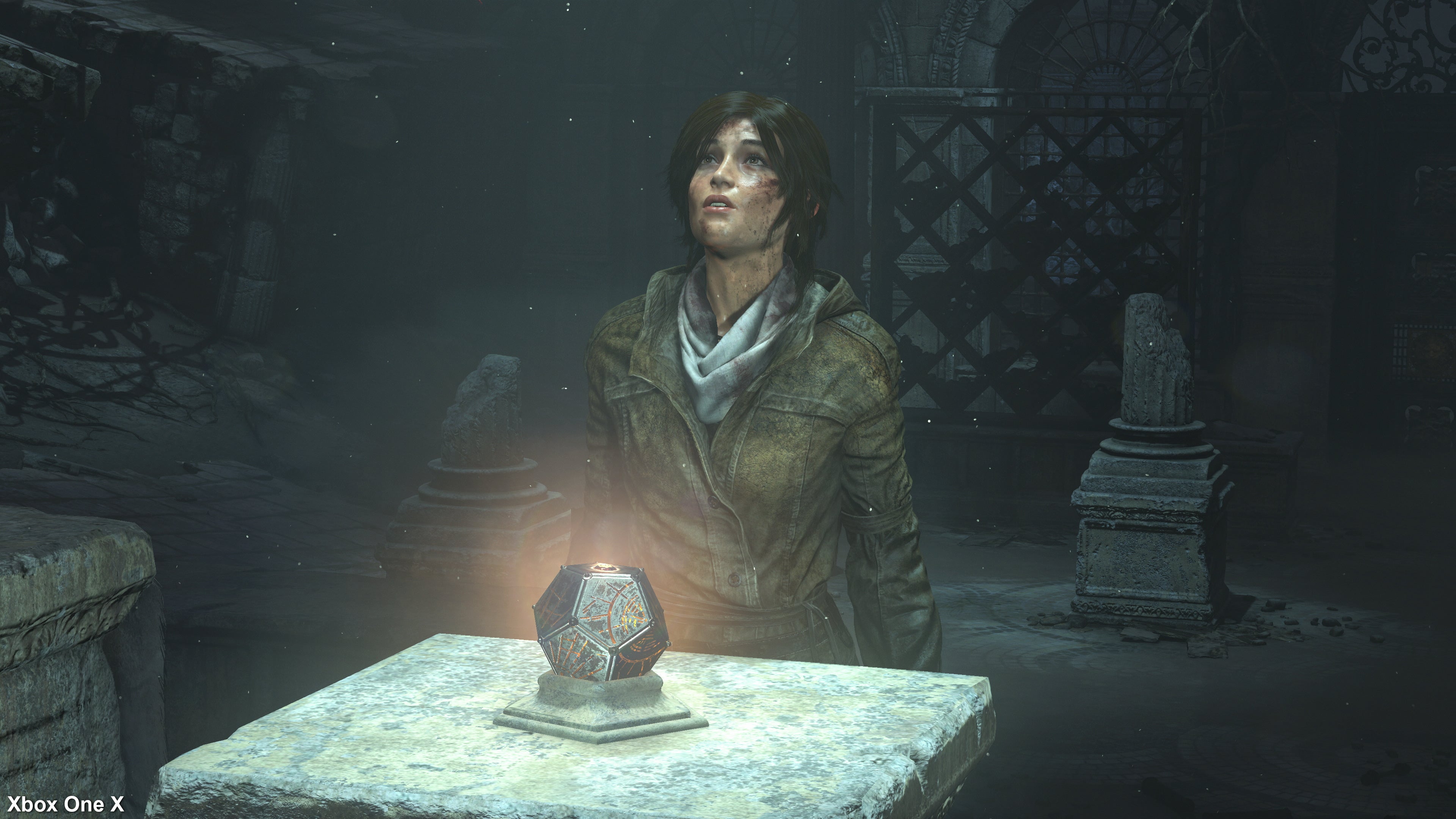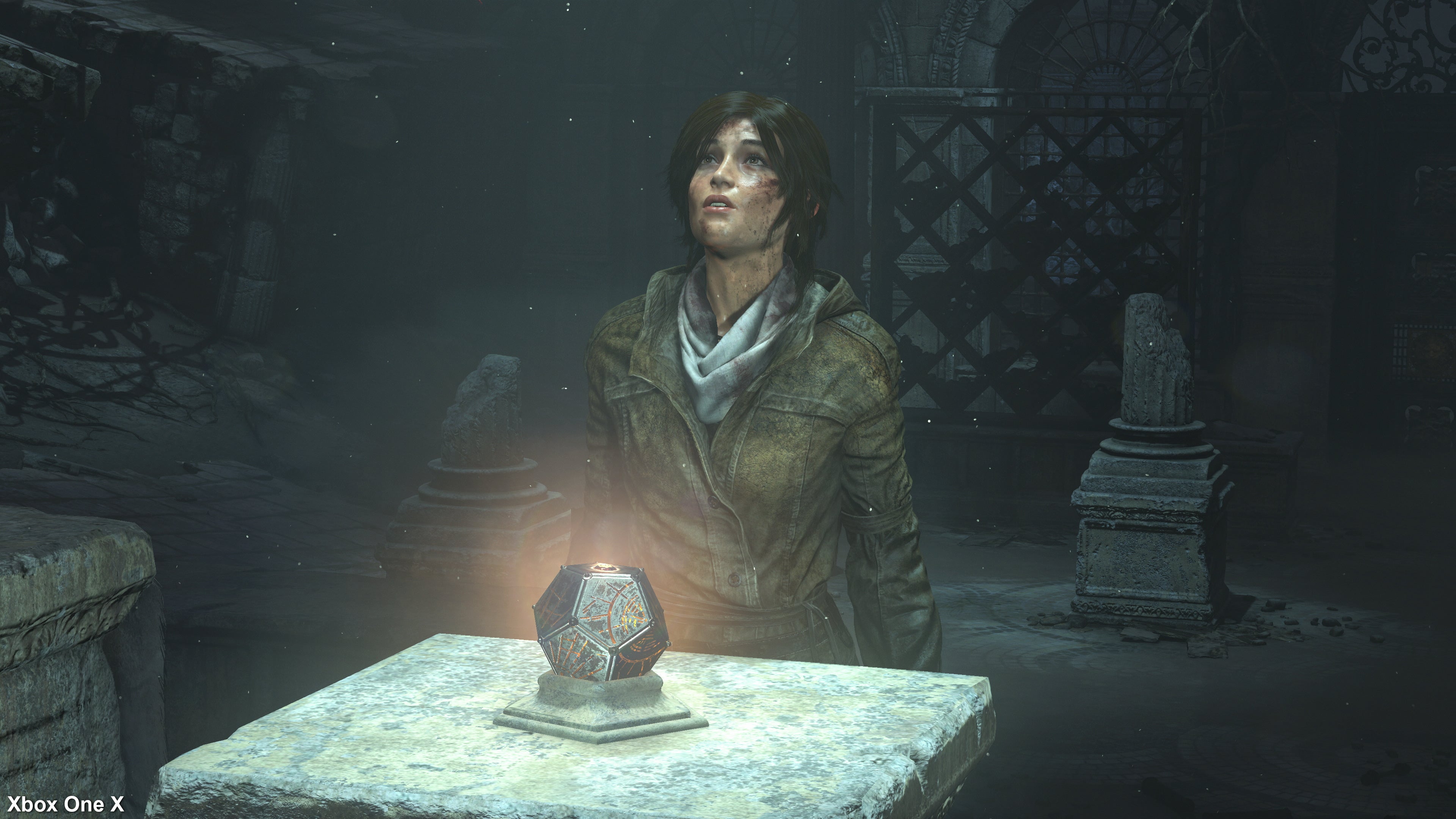 The Pro's 'enriched' mode also makes an appearance on Xbox One X and seems to feature a very similar visual feature set, packing in more graphical upgrades ported over from the PC version. However, the big difference here is that it's presented as an alternative 4K mode, as opposed to PS4's 1080p presentation. It's not immediately clear how Nixxes has pulled this off, but there's a slight shimmering effect around edges in motion, and a curious vertical interlace-type effect when the game is paused, suggesting some kind of temporal reconstruction or checkerboarding technique (no claims are made for a native presentation here). Regardless, it's a really nice addition - there's a lot of controversy surrounding 'smart' upscaling techniques vs native resolution rendering. Rise of the Tomb Raider on Xbox One X offers users the ability to choose between razor-sharpness or a softer look, but with more visual features in place.
Rounding off the package of rendering modes is another port from PlayStation 4 Pro - the high frame-rate option. This drops back the quality to base PS4/Xbox One equivalent settings and unlocks performance, diverting the Scorpio Engine's power to raw throughput. Unfortunately, the demo doesn't include the Geothermal Valley - the ultimate stress test area for the title, and particularly stressful on CPU - but the entirety of the Prophet's Tomb level played back locked at 60 frames per second.
On top of that, there are further enhancements we've not seen on any other platform: Dolby Atmos spatial surround support is confirmed, along with HDR rendering. We actually saw HDR running on the PC version of the game way back in March 2016 at Nvidia's GTX 1080 launch (there's even a blog post from Nixxes about it), but for reasons unknown, the feature never made its way to users. With this in mind, we're hopeful that HDR support will roll out to all Rise of the Tomb Raider users, regardless of platform.
Of course Rise of the Tomb Raider is an older game, but it remains one of the most impressive third party games of this generation, and a highly demanding workout for a range of hardware when maxed out in its excellent PC incarnation. But perhaps by this point, the game has more of a reputation as a technical benchmark - and in this respect, this first hands-on suggests that Xbox One X will indeed deliver the best console version of a particularly challenging third-party title.
Will you support the Digital Foundry team?
Digital Foundry specialises in technical analysis of gaming hardware and software, using state-of-the-art capture systems and bespoke software to show you how well games and hardware run, visualising precisely what they're capable of. In order to show you what 4K gaming actually looks like we needed to build our own platform to supply high quality 4K video for offline viewing. So we did.
Our videos are multi-gigabyte files and we've chosen a high quality provider to ensure fast downloads. However, that bandwidth isn't free and so we charge a small monthly subscription fee of £4.50. We think it's a small price to pay for unlimited access to top-tier quality encodes of our content. Thank you.
Support Digital Foundry