GTA 5's next-gen grass compared
Foliage is more abundant on PS4, but how much of an impact does it really make?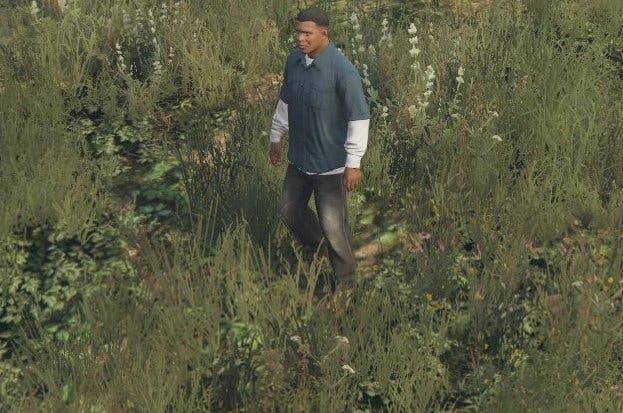 In our initial tests of Grand Theft Auto 5 on PlayStation 4 and Xbox One, it seemed clear that both Sony and Microsoft platforms had been treated as equal citizens, with each edition appearing to receive the same level of remastering. However, screenshot comparisons appearing on the internet yesterday suggested that the game's biggest enhancement - a radical revamp of the great outdoors - was missing significant amounts of detail on Xbox One.
The evidence certainly looked compelling enough - as this head-to-head comparison from NeoGAF poster Xbudz demonstrates, the density of vegetation is clearly a cut above on the Sony platform. This is curious as our initial attempts to get some like-for-like comparisons revealed no appreciable difference at all.
However, the more locations we visited, the more it became clear that PlayStation 4 does possess the advantage in terms of detail level - it's just that the extent of the boost varies on a per-location level. In our first set of clips, we took the road north and explored the mountainside, finding no appreciable difference. However, spawning a chopper and flying onto the Vinewood hills, we discover plenty of areas where the results of the screenshot comparisons are borne out.
Moving on again into the Paleto Forest - an area where we would expect to see a rich array of greenery, our sample clips show that the compromise is limited to plants and grass. More imposing environmental detail, like tree density for example, seems to be untouched on Xbox One. The PS4 advantage here is much more subtle - a few bonus plants and small grassy areas. Overall, this is the kind of effect where the PS4's larger GPU and higher fill-rate come to the fore, and while it shouldn't impact any purchasing decision (Xbox One is hardly barren and featureless in the affected locations), it's nice to see that Rockstar has utilised the additional graphics power on tap in the Sony console.