Diablo 4 announced - and it will be dark, very dark, Blizzard says
Hell yes.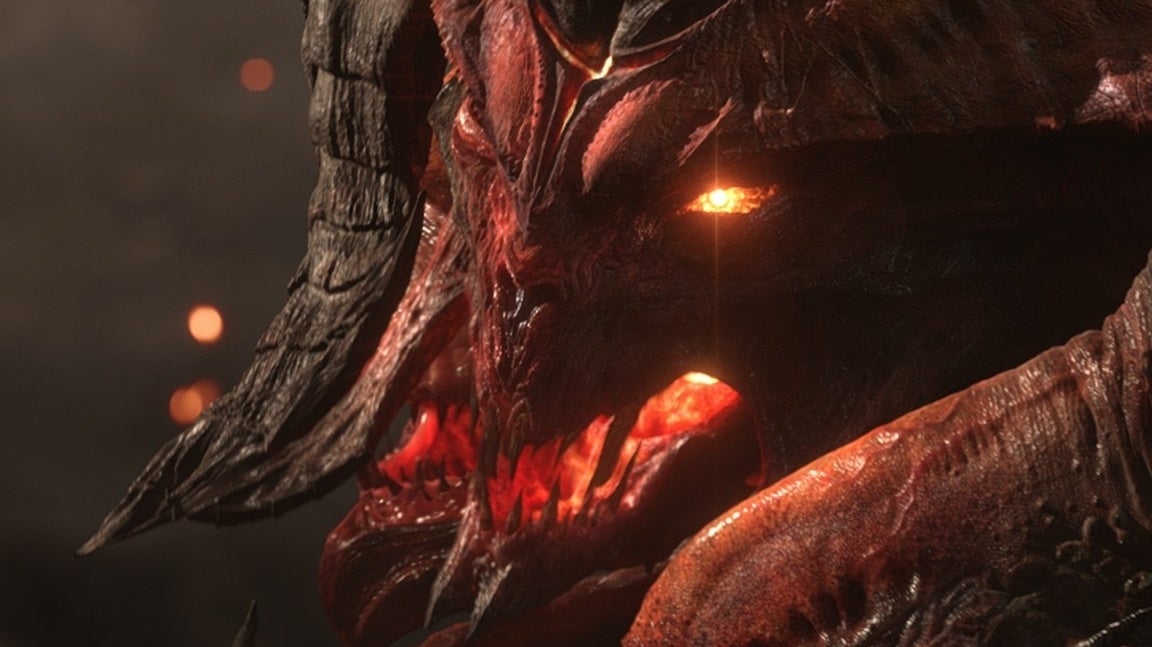 Blizzard has announced Diablo 4 during this year's BlizzCon Opening Ceremony with a lengthy cinematic.
The gritty trailer showed four warriors attempting to break into a Mordor-like location as orcs bear down. The four pay a blood tribute and a door opens - though only three make it through. Fewer to split the treasure between, one of them remarks. Except the guy left behind turns out to be behind all of this - and those three left are tributes to the fleshy return of Lilith.
"The first thing you will notice about Diablo 4 is we are going back to the franchise's darker roots," game director Luis Barriga said, in a speech where the word dark was used a lot.
We'll see more of Sanctuary, Barriga said, with every monster and faction to have a sense of place. And there will also be PVP zones - something Diablo 3 lacked.
If you're a long-term fan, we think this is the game you've been waiting for, Barriga concluded, as we got a look at the first three classes - the Barbarian, Sorceress and Druid.
It's in development for PC, PlayStation 4 and Xbox One.
The reveal of this long-awaited fourth entry into the series comes after last year's disappointing Diablo Mobile debut - which sparked a hellish backlash from fans.