Diablo 3 struck by Error 37 woe again
UPDATE: Players claim server problems have killed Hardcore Mode characters.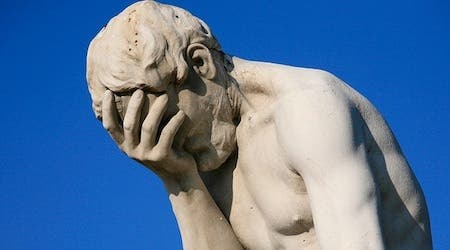 UPDATE: A number of players are now complaining that the server problems have killed their character in the game's permadeath Hardcore Mode. We've contacted Blizzard for comment and will update should we hear back.
ORIGINAL STORY: Diablo 3 has been hobbled yet again by the infamous Error 37.
Disgruntled gamers have taken to the official Blizzard forums in their droves today to complain that they've found it impossible to log-in to the game.
A community manager offered the following explanation at around 3.00pm UK time:
"Login is currently being impacted by the number of players that are coming online after they downloaded the patch and accepted the Terms of Use. Sadly, the additional steps required to patch and log in to the game is creating a lot of the 'Error 37' prompts for players.
"We're currently working on a fix for this and are looking to have it implemented as soon as possible; we hope to have future patching processes smoothed out for Diablo 3."
There has been no further update from Blizzard since.
The patch the community manager is referring to, update 1.0.2, went live earlier today.
The exact same issue kept countless players offline immediately after the game's launch earlier this month, prompting a public apology from developer Blizzard.