Diablo 3 patch 2.1 out this week
Seasons begin this Friday.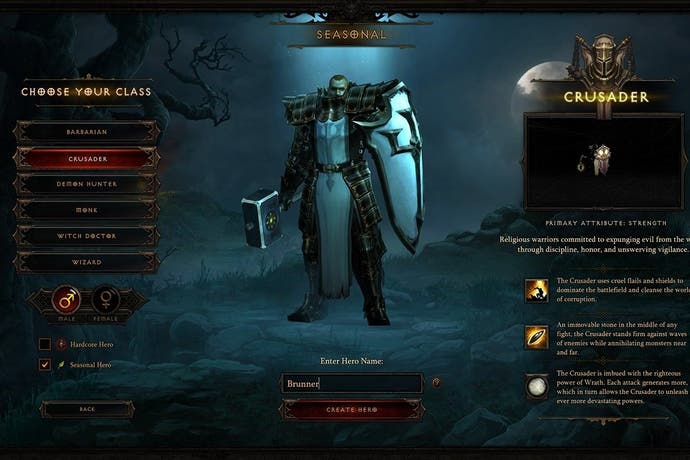 The Diablo 3 patch 2.1.0 comes out in the Americas region this evening and should hit Europe shortly after, Blizzard has announced.
The patch enables the long-awaited Seasons feature, which begins this Friday, 29th August, Blizzard confirmed.
Seasons starts heroes fresh with no gold, no Artisans, no gear and no Paragon levels.
You need a free character slot to create a seasonal hero. They have access to the leaderboards for Greater Rifts, which are also added by the patch. There are seasonal achievement leaderboards and seasonal challenge leaderboards, too. Each season lasts for a few months. Your seasonal hero becomes a non-seasonal hero when the season ends.
Meanwhile, the new Goblin Realm spawns from random Treasure Goblins at level 70 in Adventure Mode. The Goblin Realm has high gold and gem rewards alongside Legendary drops from the end boss, Baroness of Greed.
Elsewhere, the patch makes a raft of changes to items and class skills. Blizzard outlined its balance goals in a post on Battle.net.
For the patch 2.1.0 notes in full head to Battle.net.